Adnan Januzaj has agreed to sign for Sunderland on a season-long loan move from Manchester United.
The 21-year-old Belgian links up again with David Moyes at the Stadium of Light and also with former Red team mates Donald Love and Paddy McNair who both joined the Black Cats earlier in the week.
Januzaj scored twice on his full United debut at Sunderland in October 2013 to earn the Reds a 2-1 win during Moyes' ill-fated spell in charge at Old Trafford.
He had asked to leave on a permanent basis but we preferred a loan.
On the switch, manager Jose Mourinho insisted that Januzaj remains a part of his plans at United, and said:

"Adnan fits into what we are doing here, that is why he is on loan at a Premier League club, if he didn't fit into my plans, then we don't care about him, we don't care about where he's going, which club, which competition, which manager.
"We do care about him because I have seen him and I think he is a very talented player who has a good future at this club.
"With the squad we have here at the moment, it would have meant not many matches for Adnan and I want to give him the conditions to develop, to play and to perform well.
"He is in the right place with a manager that will play him a lot and that's what we want because we want him back."
Januzaj- whom spent the majority of last season on loan at Dortmund- looks set to go straight into Moyes' Sunderland squad for Saturday's Premier League opener at Manchester City.
Not only will the move see the winger link up with the man who gave him his breakthrough at the club, but also fellow Academy graduates McNair and Love, who signed for a £5.5 million fee on Thursday.
Northern Ireland international McNair made his debut in September 2014 and played 27 times under Louis van Gaal.
Love, who spent time at Wigan on loan last term, played twice for the United senior side- the first of which, appropriately came against Sunderland in a 1-2 defeat on Valentine's Day this year.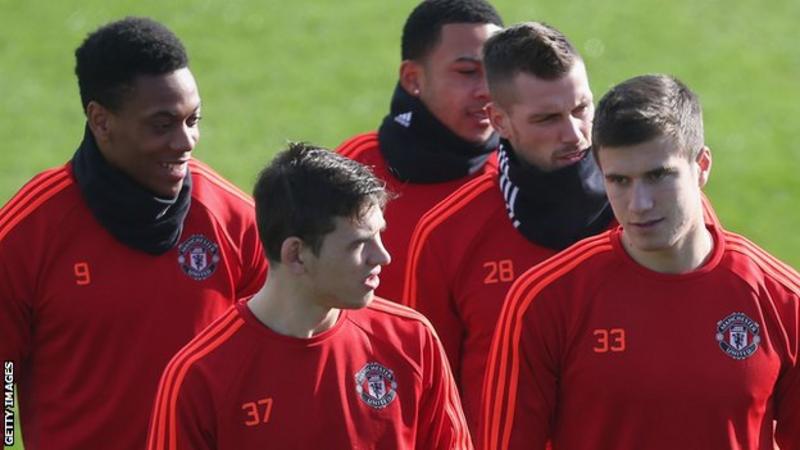 "I want to add some young players who also have a bit of experience in the Premier League and all three players have got really good potential and the opportunity to improve" said Moyes.
"I want to bring in players who are here for the long term as well as the short term and hopefully for Paddy and Donald they are here to do that whilst with Adnan we have him for the season so we hope that he will have a successful time for us." added the Scot.