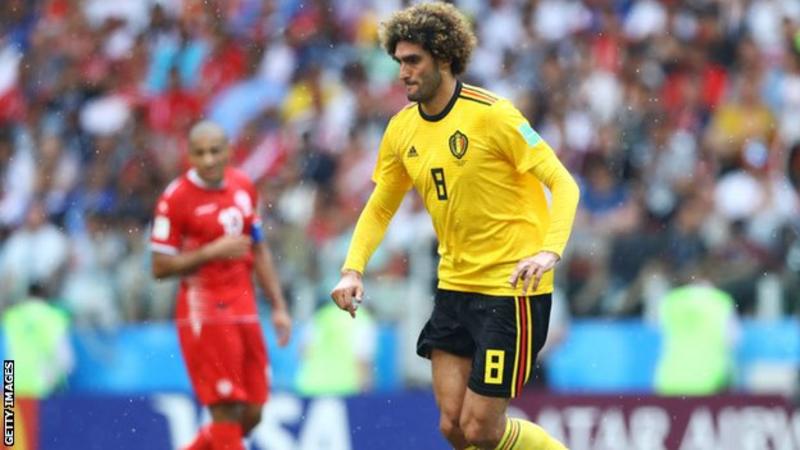 United Faithful is back! We've taken time off to see our loved ones, enjoy the summer and the World Cup and get prepping for the months of hard work that lie ahead. Apologies for the lack of activity, but - rather like this great football club of ours - we never lie dormant for long but we're back - and it's transfer news that again provides the main talking where United are concerned.
As you will all be aware, the Reds signed full-back Diogo Dalot and midfielder Fred earlier this month to bolster our squad ahead of the upcoming season, but a player who was widely expected to leave Old Trafford, namely Marouane Fellaini, has committed to the club for another two years, signing a new deal that will run until 2020. The Belgian looked set to leave United when his initial contract expired on Sunday and was strongly linked to divisional rivals Arsenal but instead Fellaini - who became United's marquee purchase under David Moyes - remains as the great survivor of the Scot's ill-fated ten month tenure.
Which brings us nicely to the root cause of the issue: Fellaini has - and probably always be - a largely divisive and unpopular figure at the club, and even the odd monumental moment of match-winning quality from the head of the burly Belgian cannot shake off the feeling that he remains an unpalatable enigma who isn't good enough to ply his trade in the red of United. For many. Fellaini has been the synonymous epitome of the club's turbulent and chaotic struggles in the post Sir-Alex Ferguson era - a clumsy and ill-disciplined liability who looks out of his depth and often bores the wrath of the fans. He's even been booed by sections of the Old Trafford crowd - whatever your opinion of him, you should never jeer one of your own players. Equally, whether you like him or not, Fellaini is just not good enough for this club. Whilst I would never dreaming of jeering one of our own, the decision to renew his contract is not one I'm best pleased with especially as its stifling the development of precocious young talents Timothy Fosu - Mensah and Angel Gomes who should be in the senior set-up ahead of the frustratingly erratic big man. Let's not forget also that Fellaini effectively held United to ransom during negotiations in an embarrasing situation that reflected badly on both player and club.
But our three managers since Ferguson obviously see something in him that us fans don't and all have trusted Fellaini vehemently. Why else would we keep him? There's still plenty of "dead wood" in this squad - players that are either ageing or no longer good enough for our club. A trophyless season should have been the wake-up call the powers-that-be needed to begin a vast overhaul of such players - with Chris Smalling, Phil Jones and Fellaini to name but three. Recruitment has been scatter-gun and players that should have been sold years ago are somehow still first choice.
Instead, as the latter stays for another two seasons at least, it will do little to convince the doubters that Jose remains the right man to take United forward. With the greatest of respect, we're not going to get anywhere near challenging for the major honours with the loose cannons and square pegs in round holes that clog up the first team.Fellaini is currently with his Belgium team-mates at the World Cup in Russia after a hit-and-miss, injury plagued campaign in 2017-18 at OT.