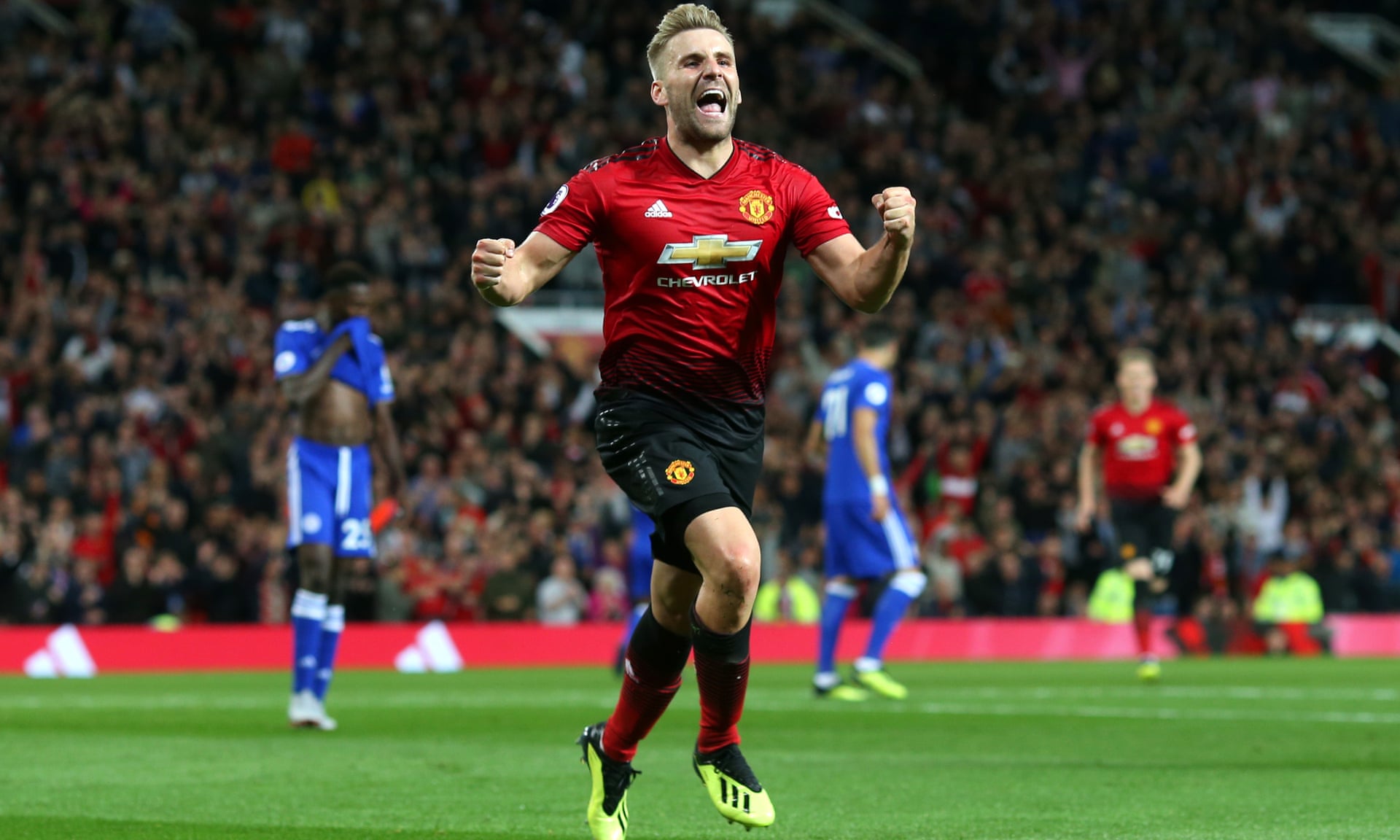 Take a bow Luke Shaw. Given a chance in the absence of Jose Mourinho favourite Ashley Young, Shaw marked his and United's first game of the season with a special personal moment. After eight years as a professional, Shaw capped his excellent individual performance with a first goal in senior football, in front of the Stretford End to put the win over Leicester beyond doubt, and under the watchful eye of a man who has so often criticised and pilloried him. Heck, such was the magnitude of the occasion that there was the flicker of what might just have been the faintest glimpse of a smile etched upon the sullen face of Jose Mourinho.
For a long while, it felt like Shaw has been on his last chance at United - to make Mourinho even remotely happy is one thing, to get back in his good books after he's lost faith in you is quite another. Quite how permanent this reversal of fortunes might be remains to be seen. I don't think I've ever more pleased for a United player when he's scored and I can't think of anyone who deserves this more.
It takes tremendous courage and character to hit back in the face of adversity when everything has seemingly been thrown straight into the face of a footballer, let alone when that player is a young man playing for a club the size and stature of Manchester United. Shaw seemed to have the world on his shoulders when he signed for us from Southampton to become the most expensive teenager in world football at that point, under Louis van Gaal. Widely regarded as one of the hottest prospects in the game and a player tipped to be a future star of the world game, Shaw's injury-hit first season at the club largely set the tone for what was to follow. Since then, he's struggled for form and fitness and slipped to the role of third-choice understudy behind a 33-year-old former winger. Put on a personal weight loss regime by LVG, made to train on his own away from his senior colleagues and then publicly slammed seemingly at every turn by Mourinho - a manager who has never seemed convinced by his true ability and talent - and there you have it: Shaw's time at United has been one of unfulfillment so far. Still only 23, I can't think of a young player who has had to deal with as much negative publicity as Shaw has. Some of his problems have admittedly been of his own making, but the criticism and over analysis has been nothing short of disgusting.
One swallow does not make a summer of course, and he has a long way to go before we can say that Shaw is, finally, starting to fulfill his burgeoning potential and make that left-back spot his own. But his performance against Leicester felt like the first steps on a road to a new chapter at the club, and a shot at redemption for a player who has found genuine praise and affection hard to come by. Shaw should be starting as Manchester United's regular first choice left-back week in week out and this was a performance that proved it.