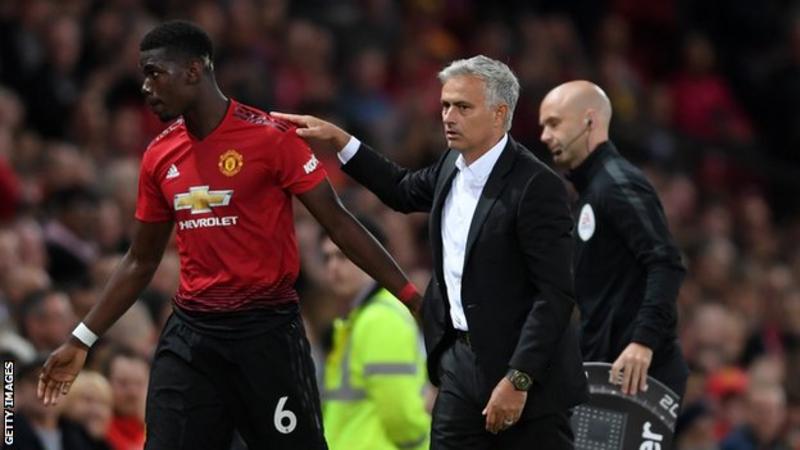 Paul Pogba was a surprise name on the team sheet for United, only four days after returning to the club having won the World Cup. The Frenchman didn't play a single minute in pre-season and was expected to miss the start of the campaign proper as a result of his heroics with
Les Bleus
that saw him and his country impressively cut a swathe to a second World Cup win.
Pogba donned the armband for our season opener against Leicester and carried on where he left off for France in Russia in a dominant performance vs the Foxes where he ran the show with his power, vision and array of passing. During his impressive 80 minutes on the field, he was the Reds man of the match and earned a standing ovation after being taken off in the closing stages. Given the captaincy in a show of faith by Jose Mourinho, Pogba stepped up where others may have baulked. With many World Cup players not starting for their respective clubs, Pogba showed the dedication and the desire to lead the team exemplary well, this despite no pre-season minutes and only one training session. That's the attitude I, and many others, want from a Manchester United player - a player willing to stand up and be counted, to give his all and inspire the team to a hard fought victory despite the backdrop of an unsettled summer that has seen his long-term future at our club called into question. It was a performance that epitomised his discipline and selflessness.
During the World Cup, many of the victorious France squad told of our number 6 as the voice of the dressing room, and many images and videos emerged of Pogba giving the team-talk during his side's win in both the semi and the final. His leadership appeared to play a key role in their victory. If you can inspire your country - a country blessed with an embarrasment of riches - to World Cup glory, then you must be doing something right. You can feel a certain degree of empathy for Jose as ours is a squad lacking in natural leaders and captains but Pogba is the closest we have. For a player still relatively young with world class ability, for a club that he has come to call his spiritual home, it's a perfect fit.
On more than one occasion, not least here on opening night, Pogba has shown that he should be captain of this club. Antonio Valencia has the armband merely because he's our longest serving player but has been plying his trade here for over a decade and still can't speak English. A great servant and a superb right-back in his peak but not a skipper. With the Ecuadorian injured, Paul's elevation to United captain in Valencia's absence was only temporary but it should be permanent.
Barcelona offered £45m in a player-plus-cash deal to bring him to the Nou Camp, and notorious agent Mino Raiola has stoked the fire in a bid to bring prise his player away from Old Trafford. Having fallen out of favour under Mourinho last term, plenty has been spoken and written about - Pogba is supposedly unhappy, there has been unrest, he wanted to leave. What the full extent of the issues were we may never know, but despite all this Pogba responded in the best possible way - by playing well and winning the game for the Reds. We should not let Pogba leave at any cost. Instead, he should be the man we build our team around as the permanent captain of our young side.