Manchester United are searching for their fourth permanent manager in five seasons following the departure of Jose Mourinho after two and a half years in charge.
United will appoint a caretaker manager in the next 48 hours and he will take charge for the rest of the 2018-19 campaign whilst the search for the next permanent boss is carried out.
Former player Laurent Blanc is the early favourite for the job at 4/6 and here are the other four men we think could replace the Portuguese at Old Trafford.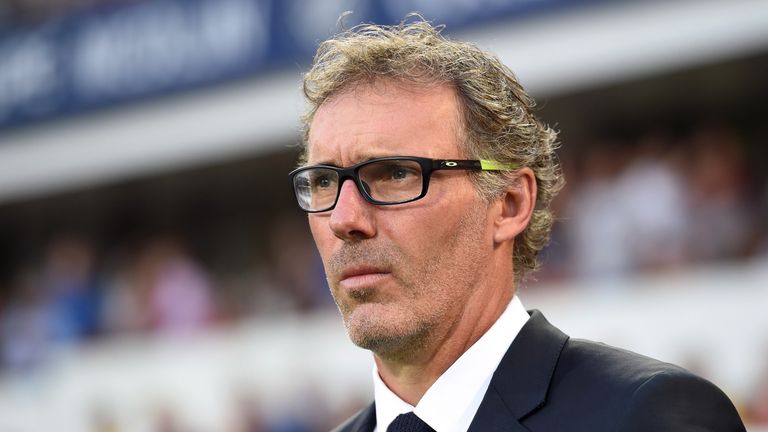 Laurent Blanc
Laurent Blanc - 4/6
My first choice for the job, the French defender ticks all the boxes. A former United player, he "gets us" as a club, and has managerial experience at the highest level having been in charge of PSG and the French national team. He's never taken over anywhere outside of his homeland, but is a serial winner having won Ligue 1 four times during his career in the dugout - once with Bordeaux and three times in a row at the Parisian giants. Four French League Cups and two French FA Cups, Blanc has been out of work since he left PSG in 2016. Would be a popular choice with the fans, he is proven at managing big egos and dominant personalities and - perhaps best out of all - would get a tune from fellow countrymen Paul Pogba and Anthony Martial.
Zinedine Zidane - 5/1
Definitely among the favourites having been hotly tipped to come in ever since doubts over Mourinho's future were first thrown into question. It is thought that United have already held talks with him. Would be something of a risk having only ever managed a star studded Real Madrid side, spearheaded by a certain Cristiano Ronaldo scoring two goals a game. Managing a team with world class players in every position isn't too difficult, but it would be a different job specification at Old Trafford to try and revitalise an underwhelming squad more accustomed to sitting off the pace than challenging for honours. Zidane won three Champions Leagues in a row so you can't question his credentials, but he's unproven in England and would come with an air of uncertainty given the resources at his disposal in Spain.
Michael Carrick - 7/1
Carrick will take training as United's interim manager in the immediate aftermath of Mourinho's sacking whilst the search for a successor is found. Having only retired as a player in the summer, he was appointed on to Jose's backroom staff but has no experience and might be better filling in as a short term option rather than a long term choice like Ryan Giggs did after Moyes. Another man who knows the United way having played under Sir Alex in a decorated career. A quiet yet under-stated presence around the club, Carrick has been a magnificent servant but as we know that does not mean he will be a great manager. How much of a say did he have under Mourinho? I think he'd be a risk at this point in time but then again things cannot get much worse than they are now. Manchester United is no place for a managerial rookie but if it means that Carrick can get a reaction from the players, then United may be tempted to take a risk and go with him.
Mauricio Pochettino - 7/1
Ed Woodward is known to be an admirer of the Tottenham Hotspur manager but it would be hard to prise him away from north London, even for a club like Manchester United. Daniel Levy would not want to lose him and, in fairness, would Pochettino even to leave N15 for Old Trafford and a job that has now become a poisoned chalice. Despite lack of silverware, Pochettino ticks many boxes befitting of what we want our manager to be. He plays an exciting and progressive style of football, would be a long term option and is proven at developing young players such as Harry Winks, Dele Alli, Kyle Walker - Peters and Kieran Trippier to name but four. He is adored by the Tottenham faithful and has won nothing but plaudits for the sterling work he's done in taking Tottenham from also rans to over achievers. Lack of silverware is a concern however but he would have money at United whereas at Spurs he does not.
Antonio Conte - 12/1
Seems an outside bet for the job. Similar to Mourinho in many ways as a former Chelsea man who is divisive and confrontational. He was sacked by the west London club after finishing fifth in the league amid concerns over style of play and fractured relationships with his players. Sound familiar? Conte would not be widely accepted by the United fanbase, and it would be a risk to bring him in given the fact he seems to be at odds with the characteristics of a United boss. Wouldn't be progressive, and even though he won the league in his superb debut season at Stamford Bridge things quickly took a turn for the worse. Again, where have we heard that before? Not an option for me but with Woodward and this board, who knows. They're made a string of bad decisions and Conte cannot be ruled out.
Other options: Leonardo Jardim 16/1 Eddie Howe 20/1 Ryan Giggs 25/1