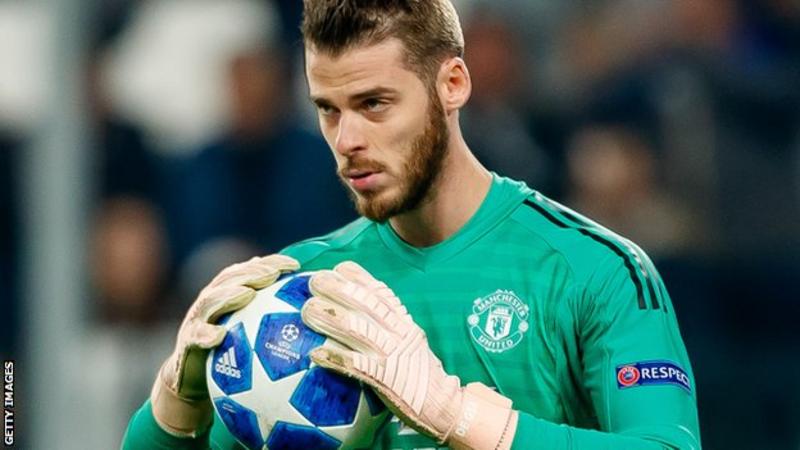 The draw at Southampton came at the end of another bleak week for this football club, with two points from six Premier League games - against the fodder of Palace and Saints - sandwiched by the painful and scarcely deserved win over Young Boys.
Off the pitch, it's been a week in which United - for now at least - have avoided the catastrophe of losing a player who has been the one constant, the one solitary beacon of hope in one of the most turbulent times in the recent history of Manchester United.
United have triggered the one-year option on goalkeeper David de Gea's contract to avoid any uncertainty over his future with the spectre of the January transfer window looming large. It means that, even though terms have yet to be agreed, De Gea cannot talk to other clubs for another year.
If you ever have a bad day at work, just imagine how 'Dave' must feel on a weekly when he lines up behind a defence of Phil Jones, Chris Smalling, Ashley Young and Antonio Valencia. United are keen, of course, to hold on to De Gea, but I wouldn't blame him if he upped sticks and moved elsewhere. He deserves better than to play in this awful, shambolic side under a shambolic manager - he deserves to play for a club where his talent will be rewarded with major trophies on a regular basis. That won't happen for a very long time at Manchester United. He may have won the Europa League and both domestic cups during his time with us, but a lack of Champions League success and only Premier League title (in his second season at United), are glaring omissions on his otherwise massively impressive CV.
I shudder to think where we'd be without DDG - our one genuine, world class, 50-carat talent in a broken, dysfunctional team of jumbled, ragtag and discombobulated pieces. United's Player of the Year in five out of the last six seasons, he's single handedly kept our heads above the waterline and prevented us from sinking even further in the abyss. Despite the fact a dream move to Real Madrid fell through (all hail that fax machine) in 2015 after a deal had been agreed, he's never complained. Never thrown his toys out the pram, never gone on strike, and he's conducted himself with first class professionalism and integrity. We are truly lucky to have him. He deserves to be able to do whatever he wants. If he decides he wishes to remain at Old Trafford, we should make him our highest paid player, give him the club keys, erect a statue, name a stand after him and move heaven and earth to keep him here. Alexis Sanchez has done nothing to justify his exorbiant salary as the club's highest paid player. De Gea has done more than enough and then some.
He would get into any team in the world. Gianluigi Buffon currently plies his trade at PSG but won't be around for much more than two more years (he's 40!) and Juventus are believed to be interested in De Gea with the future of Wojciech Szczesny uncertain. Both of these clubs are the dominant force in their respective leagues and more often than not go deep into the business end of the Champions League.
Form and stature befitting a man of De Gea's quality. We'd all be gutted to see him leave, but the best in the business deserves to play for one of the best clubs on the planet. Not a Manchester United squad at its lowest ebb for many a year.