The last thing Manchester United could do with right now is a meeting with Pep Guardiola's title-chasing Manchester City. The men from across the road arrive at Old Trafford having won 14 of their last 15 in the league but still smarting from the death of their unprecedented quadruple. United often perform at their best when backs are pushed firmly against walls, so without further ado let us set the scene with what to look for at Old Trafford.
Benign backdrop to high stakes derby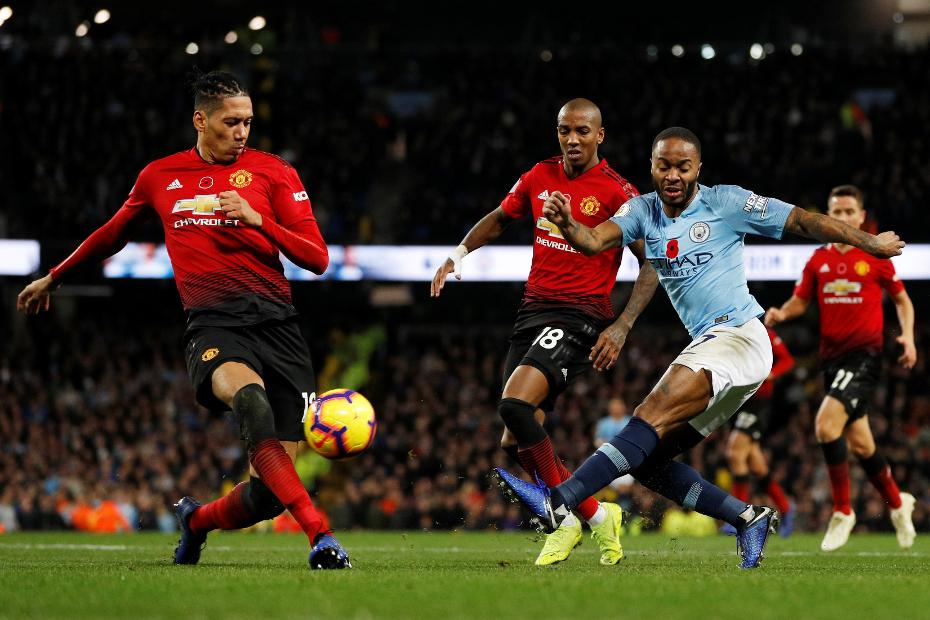 This promises to be one of the strangest nights Old Trafford has witnessed for years. Usually, the Theatre of Dreams would be rocking to the beat of an atmosphere baying for (sky blue) blood, but these are strange times. Guardiola's side is neck and neck with Liverpool in the most exciting title tussle for years. By getting our own top four chances back on much-needed track and silencing the noisy neighbours, Ole Gunnar Solskjaer's side could well hand the league to the unthinkables. Than in itself is unpalatable, but imagine 'them' crowing that we helped them do it… Liverpool fans will be roaring us on, whilst there could well be a fair few of a United persuasion happy to take the 'L' for the first time ever in a derby if it means stopping the Scousers at all costs. It will be a weird night with no one quite sure who to support.
Problems mounting for United's rookie boss
Just about everything that could have gone wrong has done in the last few weeks. Old wounds have reopened, form and fitness have fallen off a cliff and the dressing room is reportedly at war again. Since Solskjaer got the permanent job, United have reverted to type and it's back to the nadir of the Mourinho tenure. In stark contrast, Manchester City are in fine fettle and a picture of serenity. It takes a huge leap of the imagination to see how Solskjaer and his side have the equipment to cut City down to size, but for some reason, I'm feeling oddly confident. If United play as we did at Everton – surely we can't be any worse – then it will be brutal.
Man Utd's Shaw-flank redemption
Luke Shaw has been widely tipped to get United's Player of the Season award and the last three games have illustrated exactly why, even in absentia. Shaw has made the left-back spot his own but as United have lurched from Marcos Rojo and Ashley Young to Diogo Dalot, he has been a massive miss and will return to the fold on Wednesday, tasked with the significant hurdle of keeping tabs on one of Raheem Sterling, Leroy Sane or Bernardo Silva in Guardiola's fluid and interchanging front three. Shaw is back after a three-game suspension. Here's hoping he will give United the injection of energy and pace that has been sorely conspicuous by its absence. It has been wonderful to see this lad enjoy such a superbly stellar season.
A titanic tussle for top four and title
No matter the occasion or setting, the Manchester derby always matters. Liverpool may be the game above all others, but there's nothing like a local showdown to stir the senses and get juices flowing. Not only that, but the two sides meet in the midst of separate need for bragging rights. City to keep on course for a second successive title, United for a top four spot that no one seems to really want. Arsenal, Chelsea and ourselves are taking it in turns to drop points meaning that somehow, despite six defeats in eight games, we're still only three points off third spot. The high profile fixtures continue to come thick and fast with Chelsea next after this one.
Can United restore some pride?
There is always an over-reaction when United are beaten, but it was nothing less than justified following the 4-0 Easter crucifixion on Sunday. United were a mess, as bad as we have been, and showed no response at all from the Champions League KO. At the very least, the players have to put a performance in against City. Despite their apparent superiority, City haven't won both league games in a season against the Reds since 2013-14 but, having taken the honours in the return fixture, they will look to inflict further woe on a United side in turn bidding to avoid drawing a third successive blank. Solskjaer will have learned a lot about his threadbare, inadequate squad in the past few weeks and to be fair to him he has not made excuses or shied away. Ole has told it like it is and you admire his honesty. He has great pride in this job and now it's time for his players to follow suit. If you can't even play with pride in a derby that defines the very name, then you have no future at Man United.