Here we go again. Emmerdale Cup. Thursday nights. Macedonia, Belarus, Azerbaijan. All hail the pitfalls of the Europa League. For that's surely now where, for the third time in six seasons, Manchester United are going to end up. True, we're not completely out of the running for a top four finish with three games left against Chelsea, Huddersfield and Cardiff, but that's mainly because the sides around us are just as bad as we are. Whoever is least s**t will get that fourth spot.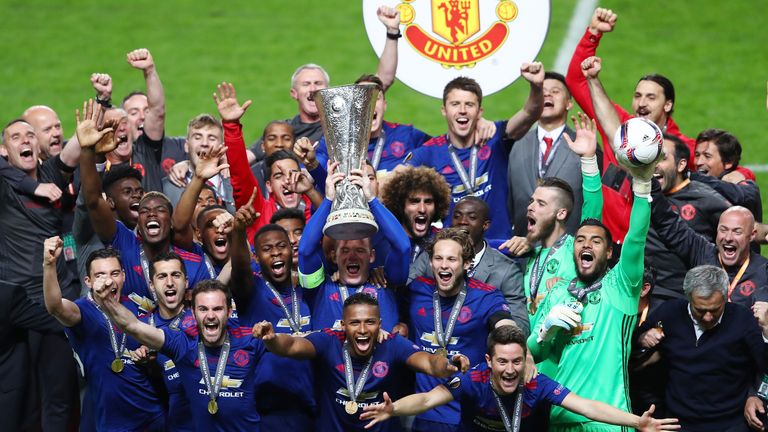 If we do, by some miracle, limp to fourth place, we could still miss out if should Arsenal or Chelsea win this year's Europa League which looks very likely. It is no more than we deserve. We have - barring three months from mid-December to early March, been absolutely woeful this season. We've spent only two weeks of the season in the top four after wins over Fulham and Southampton in the midst of our sensational, record breaking 15 match unbeaten run.
Jose Mourinho was merely a smokescreen masking the plethora of problems from top to bottom at United. Problems that transcend what goes on on the field and run far deeper than the manager. Let's look at the stats. We've conceded 50 goals (FIFTY!), a club record high in a single season. We've lost seven of our last nine and have gone over ten hours without a goal in open play. Paul Pogba's pair of penalties against West Ham aside, Scott McTominay's goal in the 13th minute at Wolves on April 2 was the last time we found the net.
The players don't look bothered, the whole place is dilapidated, ageing and outdated and the playing side of the club needs major renovation, the mother of all overhauls and open heart surgery. Only Victor Lindelof and Luke Shaw have been consistently anywhere near good enough, and the likes of Fred and Paul Pogba have simply not been good enough for two expensive foreign imports. Pogba's inclusion in the PFA Team of the Year is controversial. Our coaching structure and squad are c**p, the stadium is leaking, results are at a 57 year low and the club is in freefall. The only ones that seem to care are us, the long suffering United fans.
Having won the Europa League during Jose Mourinho's first season in charge - an achievement that turned out to be as good as things got under him - I never wanted to be back in it. Once you've won it once, you're done with it. It's not like the Champions League where its magic, prestige and atmospheric goldfish bowl is unrivalled. You can't get enough of it. But in the Europa League, you stack up the air miles, play at ridiculous times on a Thursday against sides you've never even heard of. Oh joy.
You can also forget about any semblance of a title challenge next term - not that we're anywhere near close to competing for it, never mind winning. The schedule forced upon us will put paid to that. Ole Gunnar Solskjaer should use the competition as a springboard for the next generation of talent fresh off the Carrington conveyor belt. Tahith Chong, Mason Greenwood, Angel Gomes and James Garner to name but four. Solskjaer has, himself, already achieved a minor miracle to even get us into top four contention, but it seems like results and performances fell off a cliff as soon as there was a chance we might make it. It's hard to argue that anything other than the industrial backwaters of Europe's second tier competition being our level at this moment in time.