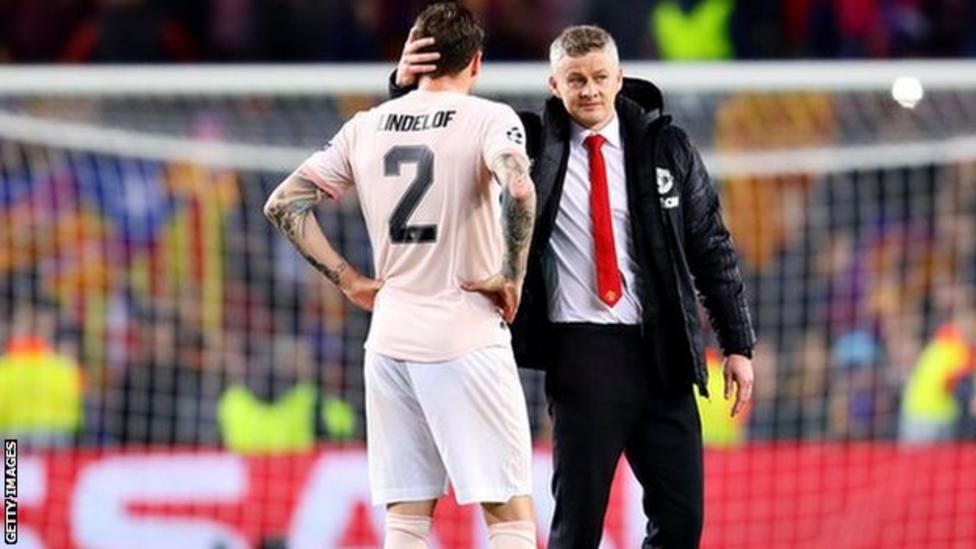 Man Utd's Champions League run came to a painful end at the hands of Ernesto Valverde's Barcelona in the quarter finals. The reaction to the defeat may have been blown out of all proportion as usual, but at times like this, a little perspective is needed.
Firstly, let's look at the opponents. This is a side that hadn't lost at home in Europe since 2013, with a star studded line up on course for a second consecutive La Liga title and the favourites to go all the way to win the cup with big ears for a fifth time. A side admittedly some way short of their Pep Guardiola 2009 - 2011 peak, but a team nonetheless always there or thereabouts in Europe and equipped with all the tools to do so again this time around.
A side blessed with a plethora of talent from goalkeeper Marc - Andre ter Stegen, the planet's finest left back in Jordi Alba, string pulling creators in chief Sergio Busquets and Ivan Rakitic, not to mention Luis Suarez and some Argentinian bloke by the name of Lionel Messi. I don't know of anyone who actually thought United would ever get past them, even after the heroics of Paris in the last 16. It was always going to be a huge, gargantuan ask and a tie that the Reds took on more in hope than expection. Of course there was belief (you have to, don't you?) but even the most ardent Red would admit they never really thought we could do it.
On the face of it, United never should have made it as far as the quarter finals, and there's absolutely no shame at all in going out to a team with the calibre and class of Barcelona. The 4-0 aggregate result, in truth, reflects the gap between the two sides at present at this moment in time. There was a clear gulf in class. The ability, talent, mentality and quality of the two squads simply do not compare. A compelling case can be made that United have overachieved in the competition simply by making it to the quarter finals. Above everything that emerged last night, there was one stat that proved the most damning. In 2011 United were beaten 2-1 by Basel to get knocked out at the group stage. Of the starting XI that night EIGHT years ago, Chris Smalling, Phil Jones and Ashley Young all played in that tie. A reminder, it was eight years ago. As United ran out at the Nou Camp last night, those same three players - Smalling, Jones and Young - lined up in defence.
Which other so called top club would have kept the same not-good-enough players for so long? Its a tale that tells you everything you need to know about recruitment and strategy.
Many thought we'd never even get out of a difficult group section containing Juventus and Valencia, and there were even more doubters when United - then in the final throes of the Jose Mourinho era - were paired with PSG. Everyone was laughing but having already defied the odds once, it always seemed too big an ask for United to repeat that feat this time. But there have been great memories to take away from our Champions League journey - the late climb-off-the-canvas victory to complete the unlikeliest of victories in Turin, and of course the miracle to end all miracles at the Parc des Princes. Truly a "where were you" moment. Whereas last year's loss to Sevilla in the first knockout round ended only in ugly ignominy, this time we bow out with heads very much held high.