Romelu Lukaku's 73m move to Inter Milan late on Deadline Day finally brought the curtain down on a forgettable two years at Old Trafford.
Lukaku's style was clearly at odds with the fast, incisive counter-attacking ethos that Ole Gunnar Solskjaer wants to implement. That - coupled with the fact he missed training and leaked private data - spelt the end for Lukaku. Juventus had seemed his likely destination but when a swap with Paulo Dybala failed to materalise, Inter, who have been linked with him all summer, got their man.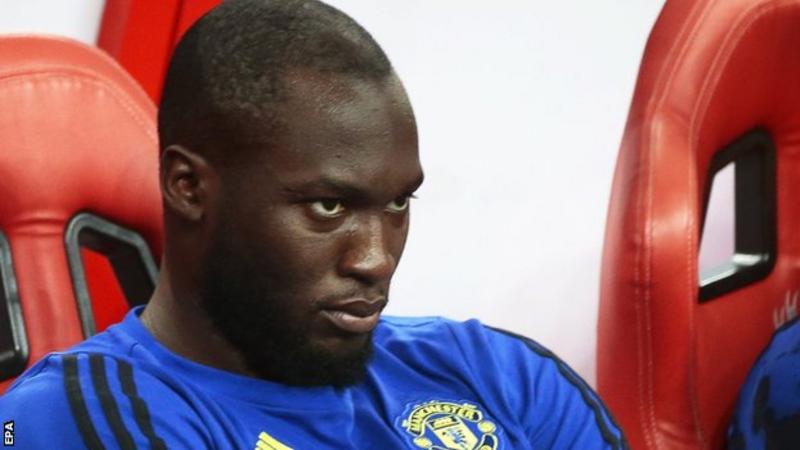 He becomes the third most expensive signing by a Serie A club after the Juventus duo of Cristiano Ronaldo (£99.2m) and Gonzalo Higuain (£75.3m).
It represents great value for a player signed from Everton two years ago for only 2 million more than we sold him for, a player and striker supposed to be the figurehead of Jose Mourinho's new-look, new era Manchester United side. Signed as the marquee spearhead of the attack in the wake of Zlatan Ibrahimovic's departure, he arrived with a lofty price tag and even loftier expectations. So how will he be remembered at Old Trafford? Quite simply, as a player who was never good enough to wear the red of United. A catastrophe, in fact.
Lukaku hit 42 goals in 96 games for the club, but most of these were consolation strikes or tap ins at 3-0 up. He probably missed as many sitters as he did score.
However, 26% of his United goals - 11 out of 42 - came in the first two months of his Old Trafford career during a red hot start in which he scored ten goals in his first nine months. Every new relationship has a honeymoon period.
You can point to his brace against PSG as evidence of his importance to the club as a match-winner, but let's be honest - both were gifts that any striker worth his weight in gold should be putting away. Statistically he outscored everyone else during his time in Red, but then Djimi Traore won the Champions League so it goes to show stats can be misleading. Distorted somewhat further by the fact that he only scored more because he played every week whereas his contemporaries - Marcus Rashford, Anthony Martial et al - were in and out of the team through injury.
He was injured tripping over the ball at Southampton, couldn't trap a bag of cement, can't run, doesn't put a shift in and always looked double the size he should be.
His disaster class away at Valencia last season, albeit one in the final throes of the Mourinho era, came to epitomise Lukaku's time at the club. It was the worse individual performance I've ever had the misfortune to witness. It's also fair to say that Lukaku has not behaved very professionally whilst angling for a move away. He's missed training twice and publicly leaked private data, actions that saw him fined, left Solskjaer incensed and paved the way for his departure.
He will be remembered as another expensive flop - up there with the likes of Angel Di Maria, Alexis Sanchez, Memphis Depay and Radamel Falcao. The latest in a long line of foreign exports to find the challenge of reinvigorating United one too much to ask.
To celebrate Lukaku's depature from Old Trafford, here is a video of him doing what he does best. Good riddance and thanks for nothing.