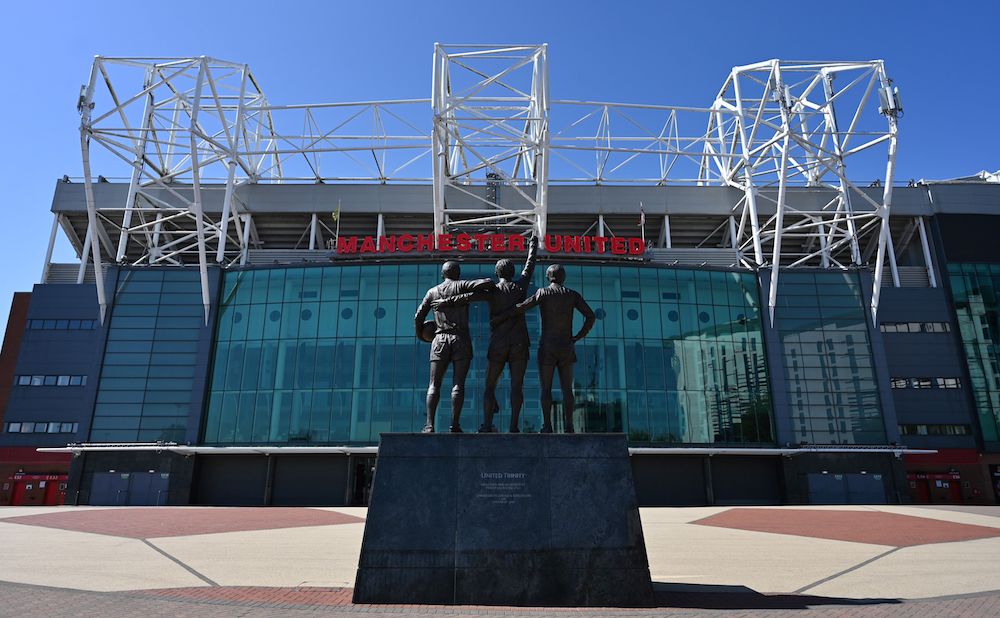 As the old adage goes, you never know what you've got until its gone. Never has that been truer than the last few months with Britain in lockdown and life as we know it changed like never before. With the world in the deadly grip of a global pandemic, our pleasures - from social gatherings, to the gym, the church and sport, having been stripped away one by one.
As restrictions are lifted piece by piece, we're returning towards some semblance of normality, with the Premier League set for Project Restart exactly 100 days since its last competitive match, in Leicester's 4-0 win over Aston Villa. Villa get proceedings back under way as they host Sheffield United on Wednesday before Arsenal travel to Manchester City (two games that could affect United), as the four sides with games in hand reawaken the English game from its three month hiatus before a full round of fixtures over the weekend.
The league will splutter into life in a very different world from the one it left behind, with new guidance in place to stop the spread of the virus. These includes only essential staff being in attendance at stadiums, with players travelling to games individually and in sterilised environments, keeping 2m apart from others at all times. Tunnel walkouts will be staggered, with no pre-match formalities undergone. Teams will be allowed to make five substitutions with short water breaks, no ball boys, or surrounding the referee. Players will not be permitted to spit or clear their noses but VAR will remain in place. Opposition managers will not shake hands and all non playing staff must wear face coverings.
The remaining games will be played without fans - stadium access is limited to around 300 people including players and coaching staff - with a whole new vibe around the behind-closed-doors fixtures as the country still comes to terms with the effects of the Covid-19 pandemic. It's fair to say that English football is taking a huge step into the unprecedented and unknown. But after months with nowhere to go, nothing to do and no-one to see, it gives us all something to look to, even if not in the way we know it.
Typical isn't it, that United build up a head of steam and establish themselves as the country's most in-form team before our momentum is stopped in its track by an outside force, an unknown enemy, an act of God. The Reds had put together a stunning run of form with an eleven match unbeaten run to reignite a flickering season by staying firmly in the race for Champions League qualification and reaching the quarter finals in two knockout cups. When United return against fellow top four rivals Tottenham on Friday night, it will be 103 days since Scott McTominay steered a 35-yarder over Ederson in the teeming Manchester rain, putting the seal on a famous derby double. That result kept up the pressure on the chasing pack, with United fifth, three points behind Frank Lampard's Blues with nine games left.
Our pre-lockdown form counts for nothing, though, and United will have to hit the ground running, with top scorer Marcus Rashford back fit and the salivating prospect of Paul Pogba in tandem with Bruno Fernandes. We would've faced a Tottenham team without the match winning superstar quality of Harry Kane and Heung-min Son, but the two men will be back fit and firing for Jose Mourinho's Spurs side on United's first visit to Spurs' new stadium.
I don't know about you, but I've been filling the United-shaped hole in my life by watching highlights on YouTube and MUTV. Just about anything to do with the club has kept me going, from the 2008 Champions League final (of course) to the humble beginnings of the Class of 92. It's not the same as a proper matchday of course, but the passion kicks in, the senses are stirred and the wonderful memories of yesteryear come flooding back. Even in absentia, United have been a constant source of satisfaction. There's another famous saying that springs to mind, here. Absence makes the heart grow fonder.
Under Mourinho, statistically United ran the least combined distance out of all their league rivals, but had become one of the fittest sides in the league under Solskjaer. Players have been keeping their fitness going at home during the lockdown, but you simply can't reprise the intensity of a 90-minute game through a training regime in your back garden. To fine tune for the restart, United played two warm up games at Old Trafford against WBA (Bruno and Pogba's full strength side won 2-1, another United 'B' team lost 3-1).
With all 20 teams on a level playing field in terms of lack of match action, it could well come down to fitness levels and sharpness. It's going to be fascinating to see so many different variables at play in these strange, post-coronavirus times but my brain is starved of its football-mad oxygen and guess what people - United are back!