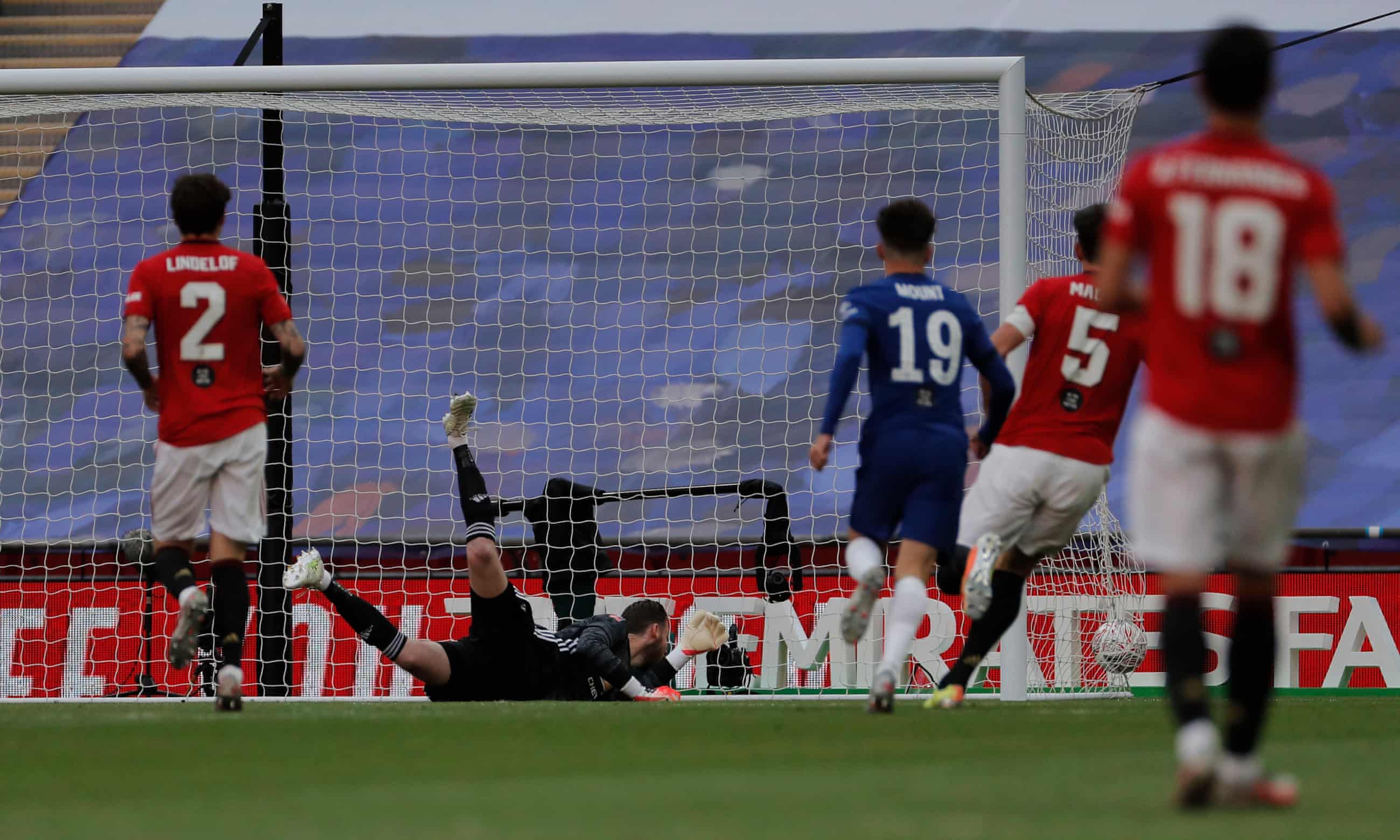 Amid the chaos of Spain's shambolic and premature World Cup exit of 2018, perhaps there was no greater victim than David de Gea.
The days when his heroics repeatedly and almost single-handedly papered over United's plethora of cracks seem very distant indeed. Given the nod ahead of usual cup goalkeeper Sergio Romero as the Reds bid for a place in the FA Cup final, De Gea cost the Reds with a woeful, terrible performance that was amongst his worst between the sticks.
If he was arguably at fault for Chelsea's first goal, failing to get enough on Olivier Giroud's close-range flick, then he definitely was to blame for their second. Even the third goal, turned past him by his captain Harry Maguire, should have been dealt with. In those two moments, United's long unbeaten run disappeared - and with it, a place in a first cup final under Ole Gunnar Solskjaer slipped, literally, from our grasp.
Exactly what happened in Russia two years ago may never be known, but one thing's for sure. The De Gea whom came back from that tournament was not the same De Gea whom went. There are many theories, but nothing definitive. Of course, every keeper makes mistakes, but this is more than just the odd isolated error. It's happened all season long and even last term, De Gea was littered was gaffes and blunders.
The sight of the once impenetrable Spaniard's long, sad face - made even more mournful by his preacher's beard - ruing another error and slapping the turf has become grimly iconic.
Perhaps it's the fact that at United he was playing behind a defence that sat deep in contrast to the high line of
La Roja.
That is not what he's comfortable with, even if his passing success rate of 74% is up there as the highest in the league - behind only Kasper Schmeichel and eclipsing outfield powerhouses like Raul Jimenez, Pierre - Emerick Aubameyang and Harry Kane.
Thrown into a high pressure situation for a team with lofty standards, and asked to fulfil an unfamiliar role - coupled with a last-minute change of manager - it's as though everything DDG had modelled his game on completely fell to pieces. The dye was cast from the very first game, when former United man Cristiano Ronaldo's shot slipped under him in the group game with Portugal. De Gea conceded from every shot on target against him in the tournament.
De Gea has gone from being the best in the world, a shining light and a beacon of reliability, to being somebody from whom mistakes are no longer a surprise, somebody who has become a liability. There is a list as long as both my arms of De Gea blunders this season - West Ham, Watford, Everton twice, Burnley, Arsenal, Spurs, Bournemouth and Chelsea twice during 2019/20 alone. That's before you even consider the blunders against Barcelona and Chelsea (again), to name but two from last season.
No keeper has made more errors leading directly to goals in Europe's top five leagues than De Gea over the past year. He continues to give the impression of a goalkeeper either in permanent decline or a very long slump. As a certain fan from a certain football fan channel on YouTube might have once said, its time to go. One or two mistakes from time to time is forgivable, but it keeps happening and is costing us hugely. No matter how good DDG has been for us down the years, you simply cannot ignore the fact that he's a massive worry now.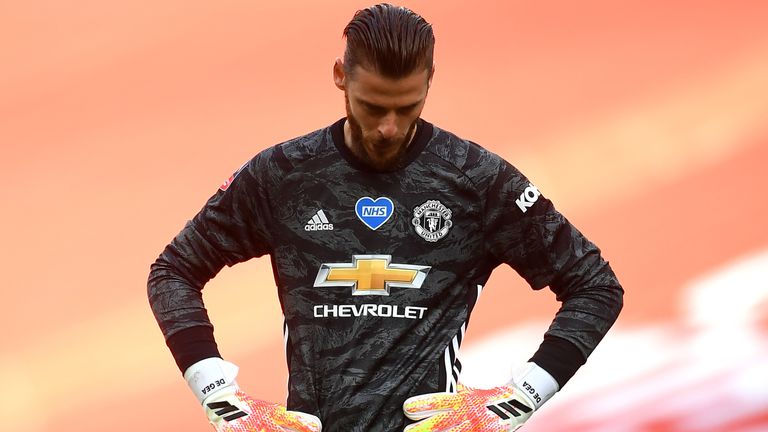 Chelsea would not have won so comfortably - indeed, perhaps not even won at all - had it not been for De Gea's errors. The first one from Olivier Giroud should have been met with the sort of reflex block that was once his trademark. The second goal - a straight, low, weak effort from Mason Mount - should be a gimme for any goalkeeper at any level and the third - well that was simply the epitome of a dreadful day. A confident, assured David de Gea, United's four time Player of the Year not so long ago, saves all of those Chelsea goals. Romero had played in every round and has an impressive clean sheet record - he definitely keeps those out.
With one of the best young keepers in England plying his trade at Sheffield United whilst still a Manchester United player, serious decisions have to be made ahead of next season. Solskjaer has to at least consider bringing Dean Henderson back to Old Trafford and making him number one. Sergio Romero has to start the remaining games in both league and Europe to take De Gea out of the firing line and make him fight for his place between the posts.