Bruno Fernandes, Mason Greenwood and Paul Pogba may have stolen the show and grabbed the headlines against Brighton but there was another impressive if unheralded performer.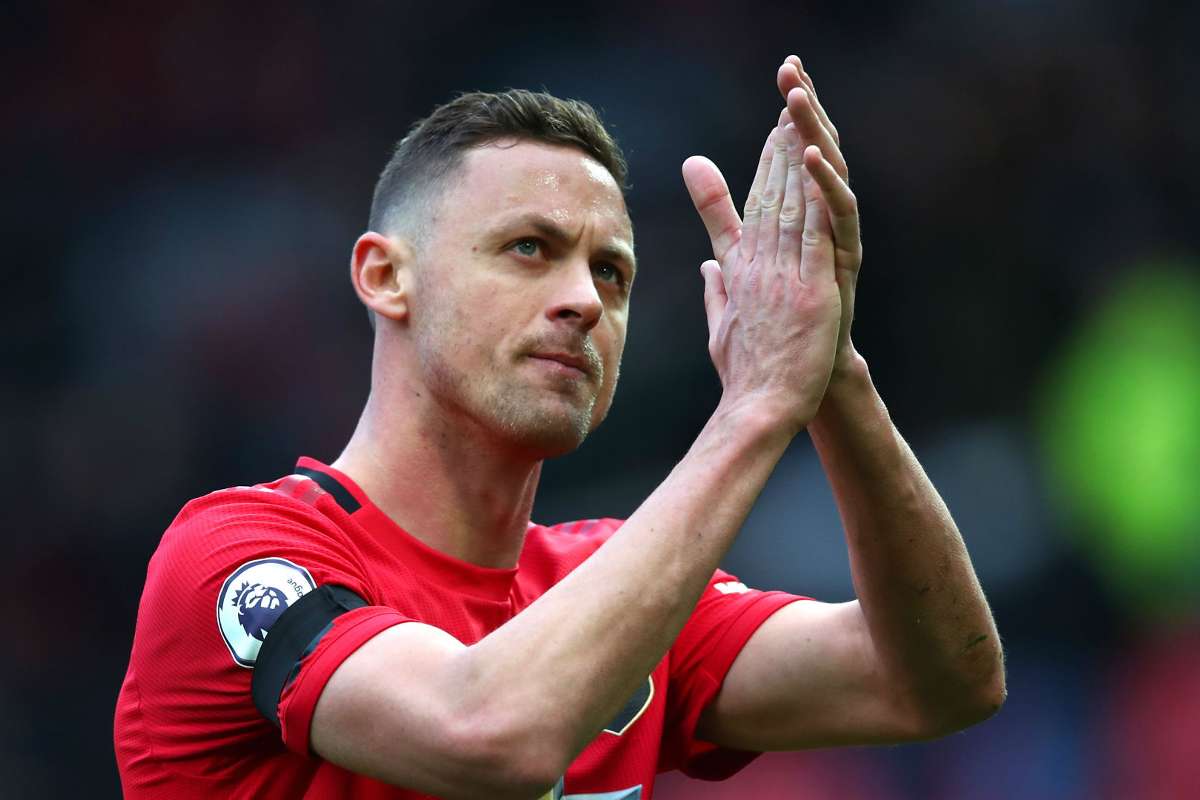 Manchester United have turned their season around since January and no one has epitomised that more than Nemanja Matic. Fernandes may have been the catalyst for United's stunning reversal of fortunes, but - in his own way - Matic's impact has been just as important. Pogba and Bruno's devastation further up the field may not be as effective without Matic patrolling and penetrating, directing the traffic and keeping United moving. In many ways, his own personal remontada has mirrored that of United's collective upturn.
The Serb seemed destined to leave Old Trafford in January, considered a peripheral outcast by his manager with Paul Pogba, Scott McTominay, Fred and ever James Garner ahead of him in Ole Solskjaer's pecking order. Seemingly at odds with the progressive, forward-thinking style Solskjaer wanted to implement, Matic was a symbol of the past, the very epitome of the slow, structured and rigid football United had lumped together under Jose Mourinho. Struggling for form and game time, a parting of the ways looked likely, even inevitable.
Up until January, you couldn't really have disputed that. With his 31 years catching up with him in a race against Father Time, Matic would suck the life out of United's midfield. Slow and ponderous, he would take what felt like an age to bring the ball under control - taking five or six touches before passing the ball two yards backwards or to the side of him. Ageing with a lack of pace and poor ball retention, he had become more of a hindrance that a help and at times if felt as if we had ten men with Matic in the team.
Signed to a three year contract and a 130-k a week wage by former manager Jose Mourinho in 2017, that deal was due to expire in the summer. In the long absence of Pogba, Solskjaer built his midfield around the grit of McTominay and the guile of Fred. Matic played in the odd cup game, but that was only to give the aforementioned pair a breather rather than any belief or trust in the Serbian. When McTominay, too, picked up injury and with Andreas Pereira and Jesse Lingard about as much use as a chocolate fireguard, Solskjaer gave one Matic one final chance at redemption. He shined like a diamond amongst stones.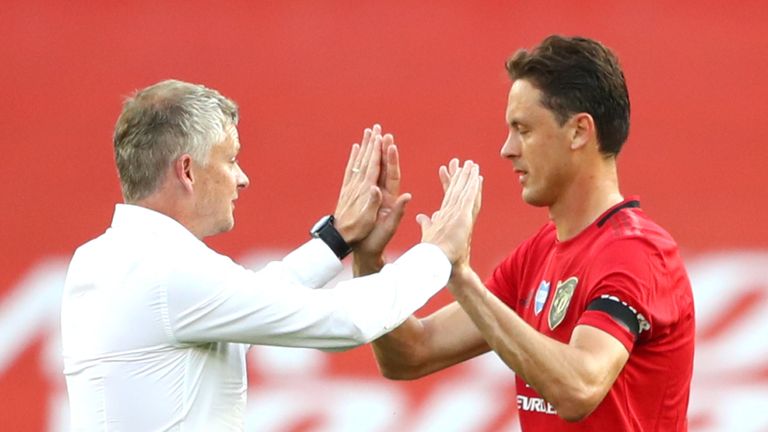 United have played 23 games since Boxing Day and Matic has featured in 19 of those, either from the start or a substitute. Apart from the aberration of his red card at City in the EFL Cup semi-final, he has been nothing short of magnificent. Gone is the stale, rigid, indecisiveness, here is the remodelled, reborn, Matic 2.0. A Rolls Royce of a player, his performance against Brighton was the latest in a string of top class showings, a new lease of life for a player in the best form of his career. This is the Matic we saw at Chelsea under Mourinho in the title-winning team of 2015. We know he's not the quickest, but you don't need every player to be at breakneck speed. He filled the void left by McTominay to such an extent that you'd never know the Lancaster-born Scot had ever been away. Shielding the defence and probing with his passes, Matic also showed a willingness to drop back into defence to cover for Harry Maguire and Luke Shaw when they took the ball to attack.
Dominant and string pulling at the Amex, Matic set the tempo, dictated the play and constantly kept the team moving. Mopping up the danger and starting attacks from deep, his stunning array of passes ensured United were always on the front foot. I've never Matic use the ball so well and so intelligently, content to run the midfield almost on his own to give Pogba and Bruno licence to roam further forward at will. Matic was spraying raking 60 yard passes like Paul Scholes and Michael Carrick used to, and set up our third goal with a gorgeous reverse volley to set Mason Greenwood away. It was one of the passes of the season.
It seems unfair to leave Fred and McTominay out of the team as neither of them have done anything wrong, but Matic is now undroppable. I don't know how he managed to turn things around, but all credit to him for doing so.