Eric Bailly's colossal performance against Aston Villa highlighted his status as Man Utd's best defender.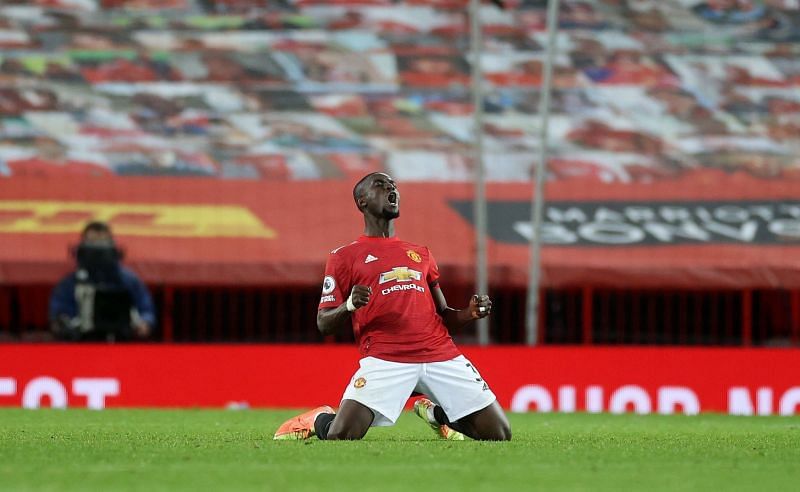 This was the erstwhile Ivorian's fourth consecutive United start, a feat he has only managed once before, more than three years ago in September 2017, the fledgling days of Jose Mourinho's second season at the club.
Whilst that stat alone epitomises Bailly's Achilles heel - injury and inconsistency - his performance at the heart of the defence against Villa showcased his ability. I've said it before, and I'll say it again, a fully fit Eric Bailly is Manchester United's best centre-back.
He's always had the ability, but it has been his fitness which has let him down. Perhaps the times they are a-changing for the luckless Bailly. If so, then United will be so better off because of it.

Against Everton in the Carabao Cup, Bailly was imperious as he won 64% of his duels at Goodison Park, recovering the ball 18 times and making eight interceptions. He again stood strong in the victory over Wolves, tasked with shacking Pedro Neto and then, latterly, Daniel Podence in the final game of 2020. He again won 67% of his aerial battles, and recovered the ball on 18 occasions.

The new year brought a new challenge for Bailly, up against the impressive and dangerous skillset of Villa's Ollie Watkins. Leading with authority throughout, he used his speed and awareness to stop Villa getting in behind, keeping his head as United, at times, became pegged back. Bailly made six clearances, as many as the rest of the defence combined.
There are many genuine criticisms you can lodge at Bailly, from his sometimes erratic defending and chaotic raison d'etre, to his aforementioned terrible injury record. But one thing you can never fault him for is his undiluted passion for the iconic Red shirt.

So, in many ways, it was perhaps unsurprising that it would be he whom emerged as United's eleventh-hour hero against the Midlanders. With Dean Smith's side pouring forward and memories of last term's 2-2 draw still fresh in the memory, the final seconds of the match seemed seminal for the Reds.
Enter, Bailly, as the Ivorian threw everything at Keinan Davis' goalbound effort to not only block the ball, but get it out of harm's way. It was a totemic, immense, match-winning moment, the importance of which may only be known in May. On such moments can titles be won and prizes pilfered.
Was Bailly a goalkeeper in another life? You can't help wondering so when you see him heroically throwing himself in front of Davis with the sort of make-yourself-big identity you'd expect from a David de Gea or a Peter Schmeichel. Either way, it's the sort of swashbuckling defending that has been conspicuous in absentia in recent years. Nemanja Vidic would have proud of it, and maybe even Roy Keane would find room for praise.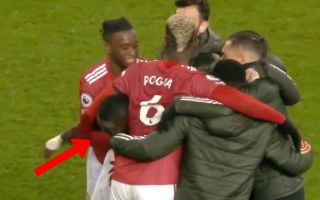 Its potential significance was clearly not lost on the rest of the squad either, as Bailly was mobbed at full-time in a rare but heart-warming display of solidarity, spirit and appreciation. The players knew how huge it was, what a seminal moment it might be.


His game-saving block alone was enough for Bailly to earn a second successive man of the match award, but he was a contender for the award long before he put his body on the line for the cause. Indeed, Bailly continues to stake a remarkable and undoubted claim to start ahead of Solskjaer's preferred option of Victor Lindelof whenever he is fit.


Solskjaer likes the Iceman because of his cool head, composure and passing ability. Solskjaer wants United to play out from the back and feels that Lindelof is a key component for us to do so as he can get the ball forward quickly.
But everything is very one dimensional with Lindelof and Maguire, and all too often a lack of pace in the pair gets exposed. If one of the two makes an error, the other isn't good enough to atone for it.

It's clear that Bailly's pace, athleticism and dynamism makes him a superior, perfect foil for the United captain. But his overexcited approach can lead to mistakes and, that, in turn, probably leads to a list of ailments as long as both of my arms.
This performance was certainly not an anomaly, but we have to ensure he stays fit and healthy until May. Our best shot of challenging for the title hinges on Bailly's aptitude for the remainder of the season.
For all the talk of re-inforcements, United's defensive arsenal is suddenly looking in fine fettle.