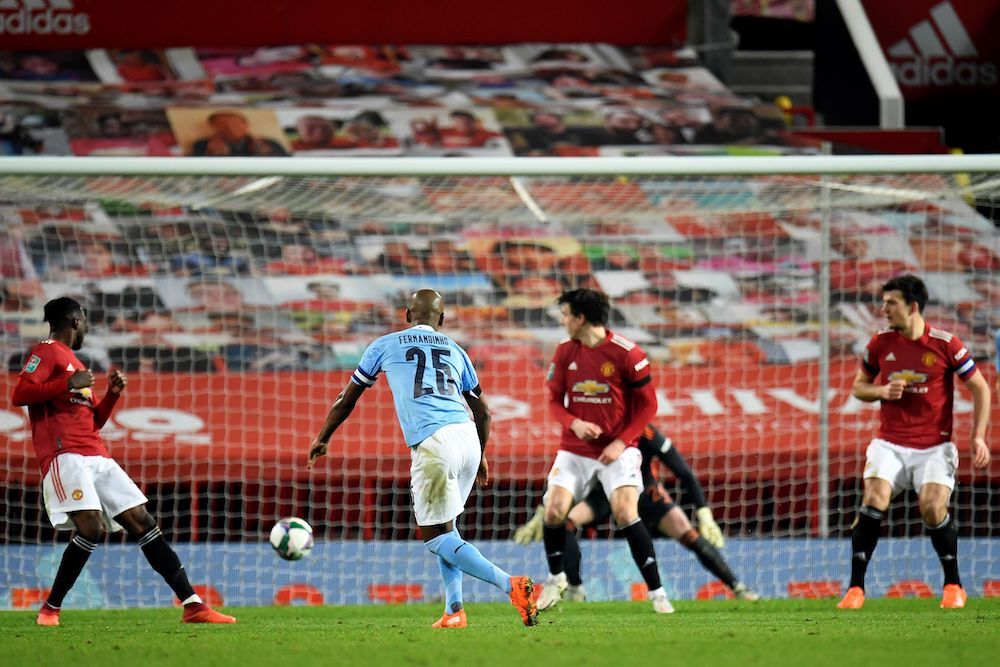 Manchester United fell at the semi-final hurdle for the fourth time in succession as City progressed to yet another Carabao Cup final.
Ole Gunnar Solskjaer can take solace in a performance where the Reds played well and took the game to their derby rivals, but will ultimately be left with a feeling of disappointment at missing out on another cup final. Especially when, this time, his side came into this one as the country's form side, with Bruno Fernandes, and against a Man City side yet to truly find their groove.
It follows a two-legged defeat to the same opponents in the same competition last season, the FA Cup last four loss to Chelsea and the Europa League KO to Sevilla in the semi finals, all of which came in 2019-20. Four semi final setbacks in the space of twelve months - that will be too many for Solskjaer's liking. For context, Sir Alex Ferguson lost only six semi-finals in his 26 years as United boss. You could argue that United have simply lost to the better side on each of the four occasions, but it makes our record no easier to stomach. To lose one semi-final is perhaps unlucky, to lose two, careless. Three? Unforgivable? But four? FOUR? That is simply not good enough, not even in the face of an impressive Manchester City side. It is not merely a co-incidence. This hoodoo will hang over United and will go one of two ways. Either we will eventually break the curse, or the opportunities will continue to dry up. Again this was a chance for us to demonstrate progress but, again this side fell short when it mattered most - the biggest question is whether the team have what it takes to be winners. Falling at the penultimate hurdle is quickly and unpalatably becoming United's raison d'etre.
The Reds failed to heed their own manager's calls for silverware as tangible proof of recent improvement and upward trajectory. If there is a consolation, it comes in knowing victory at Burnley on Tuesday would take this side three points clear at the top of the Premier League. But the quest for that honour is not yet even at the halfway stage and you feel United are better equipped for cup success. If not for the impressive Premier League form, and for the argument that this remains the priority, the loss to City would be totally deflating.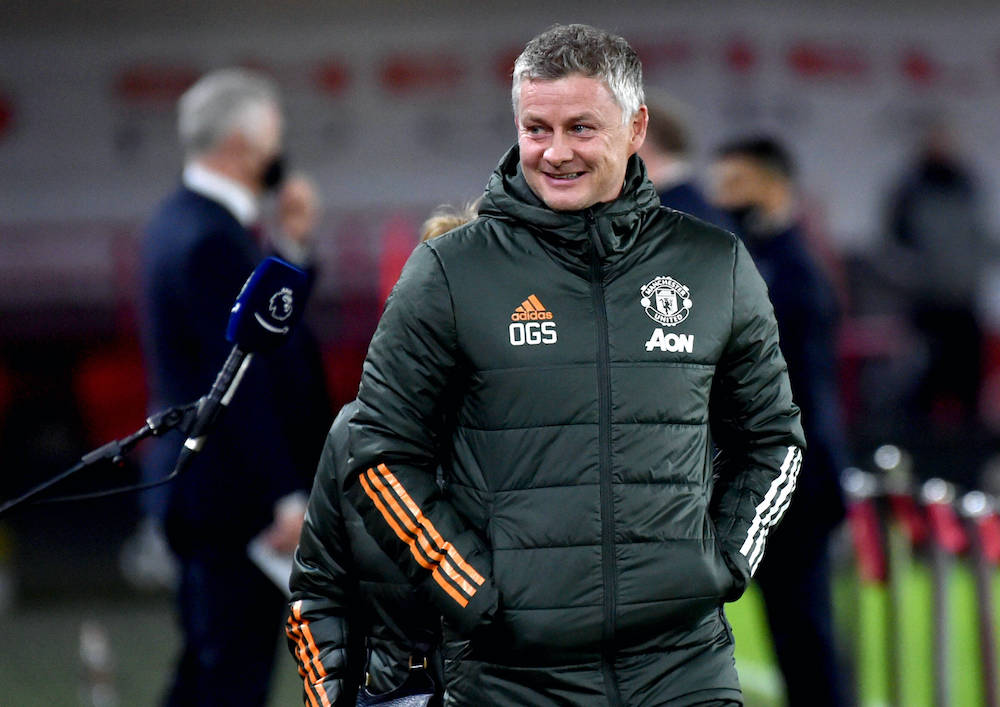 For those who continue to question Solskjaer's suitability for the biggest of jobs, here was further proof - despite United's lofty position in the league table. A paucity of prizes remains a significant omission from Solskjaer's CV. Ole is in danger of becoming the nearly man, the might have, the could have and the maybe. Nearly winning something isn't good enough when you're Manchester United. For all that recent improvement, this was a stark reminder of the gap United still need to bridge if we are to re-acquaint ourselves with silverware.
The Reds are a far, far better side than the one which found itself 0-3 down inside 38 minutes against City at this stage a year ago when Bruno Fernandes was still a Sporting player. But it became apparent that once unlikely goalscorer Stones did just that, United would have a hard time to hit back. That often hasn't been the case this season, but - without the suspended Edinson Cavani - Anthony Martial failed to convince and got short change out of Stones and the towering Ruben Dias. If you can keep Bruno Fernandes quiet, you will suffocate us and, to their credit, City did so superbly. Cavani is a big player with his excellent movement and it was a game that seemed perfectly suited to the Uruguayan's strengths.

Ultimately, it's difficult to be too hard on United. We played well, but came up against a fine side in excellent form. When City turn on the style like this, there aren't many better. We can have no complaints. The best team won and instead of looking for someone to blame, we should accept it for what it is.