Ole Gunnar Solskjaer's first victory over Jurgen Klopp threw down the gauntlet and sent out a message to the rest of the football fraternity.
The affable Norwegian has enjoyed some seminal days in the dugout at Old Trafford but this one was particularly seismic - coming as it did against our biggest rivals, our most hated adversary still basking in the glow of European and domestic glory. A side touted by some as the greatest Premier League one of all time. Yet here was United - a United side painstakingly built in the image of their manager - going toe-to-toe with one of Europe's finest and emerging triumphant.
It is almost as if Solskjaer and this side have taken that as a personal insult - not just rising to the summit of the league but opening up a six point advantage over the Scousers and eviscerating them from the FA Cup to boot.
In a game that had everything its league predecessor a week hence lacked, this was also everything Solskjaer's United want to be - thrilling, brave, mentally strong and, above us, victorious. Every victory should be toasted but any result against the Scousers is always extra special. Especially when we've had to suffer in silence as witnesses to the re-birth of Liverpool, finally re-awakened from their self inflicted slumber by the arrival of the charismatic Klopp. The crowing and the mocking has been painful to stomach, even more so when set alongside United's own lack of success. It has not been nice to see Man City and Liverpool trade honours and supremacy of late, so this victory felt good and meant a lot. Winning an under 12s game against this mob would mean the world, but this one came with a cherry on top. Let's just say that the gobshites have been conspicuous by their absence since Sunday night. Things you love to see.
It was a match in which we saw Liverpool throw all they had at the Reds - but United returned it twice as hard. The Reds went behind and were then pegged back, but we saw the confidence and belief coursing through the veins of this side. A few months ago, you feel United would have gone under, but not now. We never panicked, didn't buckle and heads never dropped. Instead, the setback of Mo Salah's double only further showed the renewed mental strength of Solskjaer's United - enjoying our best spells of the game after both Liverpool goals and, in Bruno Fernandes, we had a meteoric match-winner to step up and play the decisive hand. In the Portuguese, the Reds now have a stellar talent capable of making the difference in games such as this one. It spoke volumes that, even at 2-2 and with Liverpool exerting control, you always felt we'd go on to secure the win. It's been a long, long time since we've been able to say that.
This might 'only' have been the FA Cup - a tournament that seems to diminish in importance with every passing season - but it was still a statement victory. Three years on from our last win over Liverpool, we've knocked them both off their perch and out of the cup in the space of a week. I haven't been this proud of a United side for years.
For a man labelled as a PE teacher, Solskjaer is putting together an impressive CV of managerial scalps. In the past year alone, he has beaten: Jose Mourinho, Pep Guardiola (x 3), Thomas Tuchel, Julian Nagelsmann, Carlo Ancelotti twice, Marcelo Bielsa and now Klopp. In cutting the German down to size, Ole has now prevailed over all of his so called "Big Six" rivals - and a few more thrown in for good measure.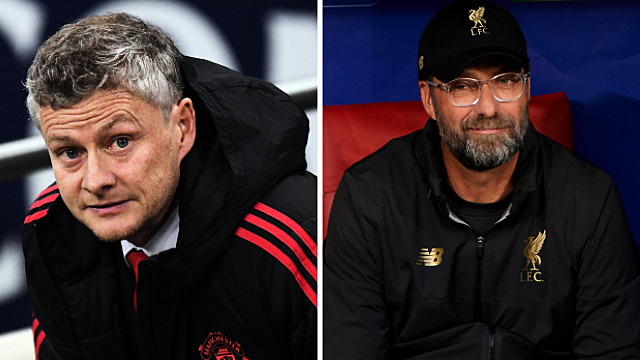 There was a hint of delicious deja vu as - twenty-two years on from scoring the injury-time winner to knock Liverpool out of the FA Cup as a player en route to the treble (as a sub no less, of course), Solskjaer shot down the Scousers for the first time as United manager.
There were no points on offer or positions at stake, but during a season in which United have enjoyed an unexpected rise to Premier League prominence, this was a psychological boon that also maintains that most precious commodity - momentum. United have only progressed another round in victory, but it was against Liverpool and the importance of that alone needs no embellishment.
It also banished the notion that this United side only ever performs well against England's lesser lights but struggle when up against the creme de la creme of those in the upper echelons of the game's pecking order.
Solskjaer's greatest triumphs at Old Trafford have come in the face of pragmatism - with Chelsea, PSG and City all humbled with a counter-attacking defensive trident last term and RB Leipzig humbled by a narrow diamond. Solskjaer's coup over Mauricio Pochettino's Spurs came amid the halycon days of his caretaker honeymoon and the uplifting pair of back-to-back 2-1 victories over City and the north London side were resilient rearguards over the two most decorated bosses of our generation.
This time, though, Solskjaer went with four at the back and we were notably more front-footed as a result - we pressed Liverpool into submission, played high up the pitch and took on Liverpool by playing them at their own game - there are signs that this multi-functional United are evolving.
Ultimately, it was a day in which we showed how far we've come in such a short space of time, in beating a side considered streets ahead of us not so long ago. It felt good and meant a lot!