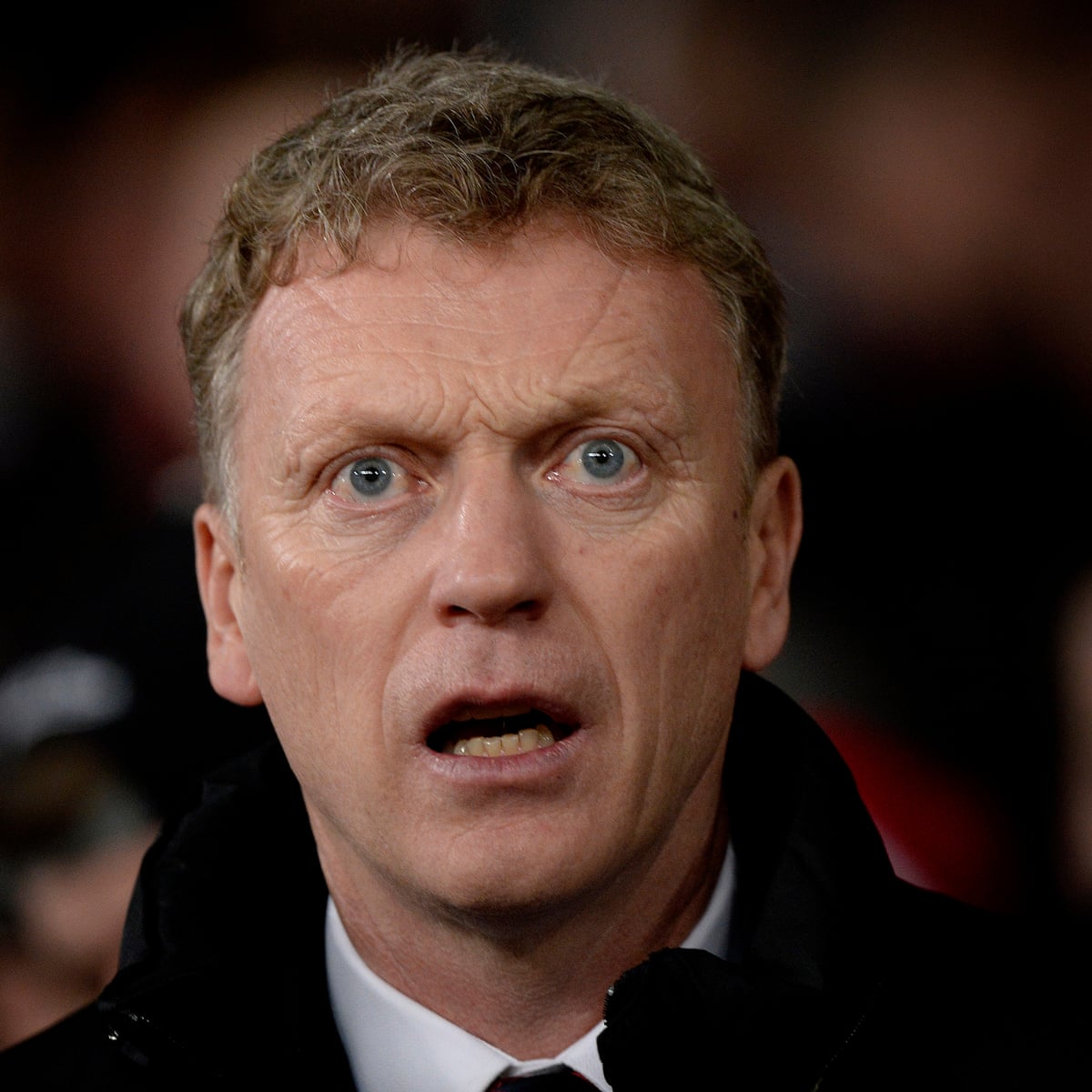 Manchester United completed a first league double over West Ham since the 2013-14 season when a certain David Moyes was in charge at Old Trafford.
The fate of the sorry Scotsman is a tale often told, and does not need embellishment on these pages.
Moyes was sacked ten months into his six-year contract after a seventh placed finish with a side that had won the title at a canter the year before. It was a mess that is only now just starting to be repaired.

Moyes was in the opposition dugout for the visit of the Hammers on Sunday night with his side the season's surprise package - challenging for Europe after the near miss of relegation in 2019-20. Moyes has done a good job in east London but his side's showing here was a damning indictment of why it never worked for him in Manchester.
West Ham had not won at Old Trafford since the 2006-07 season - when, with the club involved in an ugly dispute over Carlos Tevez's contract - he promptly went and grabbed the winner before signing for United that summer.
Yet despite their poor recent record in this parish, West Ham arrived in M16 in good form, with only two defeats in ten games and firmly in the thick of a surprise push for European qualification. They would've moved to within three points of us with a rare victory at Old Trafford, a result which would've thrown the top four fight wide open.

But yet, in the "David Moyes derby", his side came here and absolutely stank the place out. They were rancid, horrible and absolutely putrid. Of course, to come and go all out in pursuit of victory is close to a suicide pact given United's counter-attacking capabilities, but they didn't even try and attack. I don't think anyone expected Moyes to send West Ham out to attack, attack, attack, but nor did we expect them to be so timid, so negative and adopt such a defensive mindset - you can find a balance somewhere between the two.
After all, here was a team with similar ambitions to us as they looked to close in on an unlikely place at the top European table next season. West Ham got exactly what they deserved and, in truth, United could and should have won by more, being denied repeatedly by the upright and the strong goalkeeping of Lukasz Fabianski. It would have been an absolute travesty had we not won that game.
Bereft of the ineligible Jesse Lingard - a man we know all about and a key cog in their recent run - Moyes parked the Titanic, two buses and Big Ben in front of Fabianski's goal. He deployed a back five with wing backs and three defensive midfielders - effectively a nine-man back-line - with Jarrod Bowen and Michail Antonio their only attacking players. With those two isolated and United's defensive trident of Dean Henderson, Victor Lindelof and Harry Maguire on cruise control throughout, they barely fashioned a scoring chance with the pacy Antonio never utilised to run at Lindelof and Maguire - a duo that have been far from faultless this season.
Moyes remain without a win at Old Trafford as an away manager, a sequence that now stands at 11 defeats in 15 games in all competitions. He has never won at any of the "big six" (United, Chelsea, Arsenal, Liverpool and Manchester City) and indeed, even when he was manager of us (it still brings me out in a cold sweat even now), a home win against the Gunners was the only high point of a miserable campaign.
West Ham failed to register a shot on target and only when Said Benrahma and Manuel Lanzini stepped off the bench after an hour did they start to show signs of creativity. Even then, you still felt they truly lacked the belief to mix things up and ask questions of United.
It was an approach almost identical to the FA Cup meeting between the sides last month, when West Ham spent much of the game sitting back. They fashioned one effort on goal that night too and, again, only brought Benrahma and Lanzini on later in the game rather than going at us from the start. Scott McTominay's extra-time winner made the Hammers pay for their extremely negative system, whilst Craig Dawson's own goal this time around made it a hat-trick of wins over the east London side in 2020-21. As Einstein once said: "The definition of insanity is doing the same thing over and over again and expecting a different result."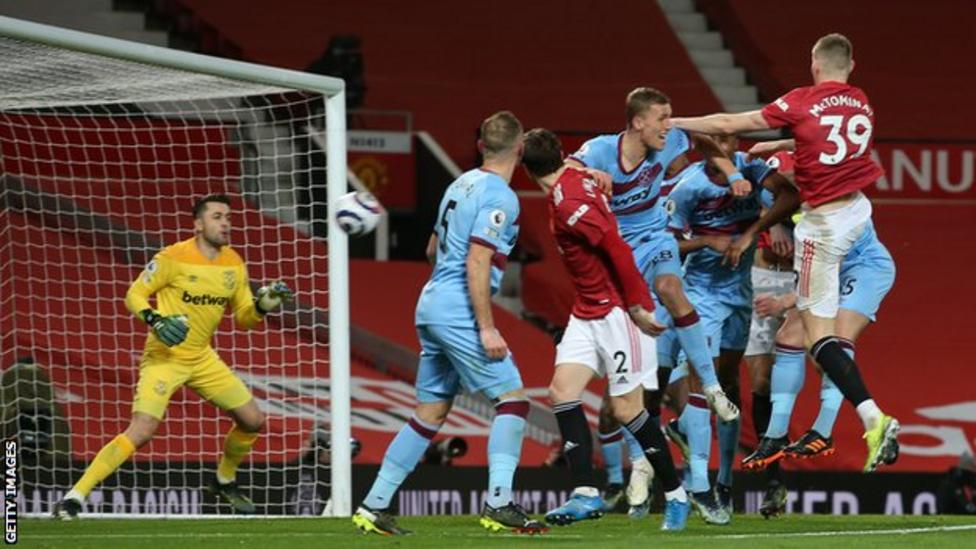 This all helps to ultimately explain what went wrong for Moyes at United - too often he lacked conviction, had a poor, defeatist mentality and would often set up to contain rather than to play on the front foot with an attack-first mantra. He championed caution, an alien concept for a fanbase fed on a diet of bludgeoning their opponents into submission. At West Ham and Everton you can perhaps get away with it more often than not, but there's no hiding place when you're at Manchester United. Dour, unambitious and safety-first, West Ham's performance was the epitome of their manager. Despite this result, it does little to detract the excellent job Moyes has done and no doubt will continue to do in the capital. But it was a result that also showed why Moyes ill-fated Old Trafford tenure was also, ultimately, doomed to failure.
It certainly brought back memories of Moyes' United, something we'd all prefer to forget and merely pretend was just a bad dream. Indeed, a performance like this one makes you wonder how this man was ever deemed good enough to be our manager in the first place.