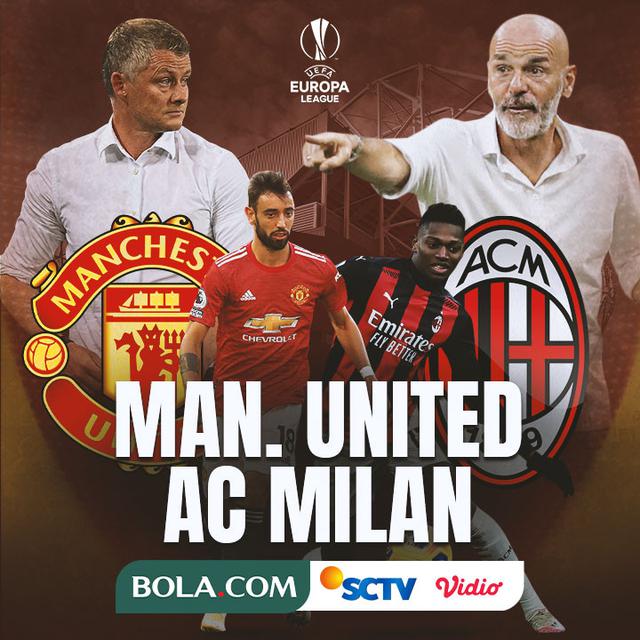 Manchester and Milan. Two of the world's most famous and iconic cities, linked by almost every global industry you can think of - music, fashion, film, food, travel and, of course, football.
The two cities are both in the northern region of their respective countries and are considered almost as second capitals - both have two football clubs, and it wasn't so long that a match between the United of Manchester and Associazione Calcio (AC) Milan conjured up images of footballing par excellence.
Who can forget that wonderful Milan side under Carlo Ancelotti - a side even too good for the might of Cristiano Ronaldo, Wayne Rooney, Paul Scholes, Ryan Giggs and Rio Ferdinand et al. They had Paolo Maldini, Alessandro Nesta, Cafu, Kaka, Clarence Seedorf, Gennaro Gattuso, Filipo Inzaghi and Andrea Pirlo amongst their alumni, to name but eight. Co-incidentally, Seedorf, Gattuso and Inzaghi have all managed the club in recent years whilst Pirlo is now in charge at divisional rivals Juventus. Milan knocked us out in 2005 in the round of 16 before the two sides met again - this time in the semi-finals - two years on. United were in transition with the full force of Sir Alex Ferguson's emerging young side yet to be felt by the world in the first meeting. The Reds would win the league by the time they renewed hostilities with Ancelotti's men, but still had no answers to eventual winners Milan, despite the fact they could only finish fourth in Serie A. It seemed like a rivalry for the ages, one that only seemed to grow in importance as the stakes got higher, and revenge would not be far away.
When these two historic clubs last met in 2010, Sir Alex Ferguson's United side were at the peak of their considerable, all-conquering powers. It came in the last 16 of the Champions League and the Reds vanquished Leonardo's ageing Rossoneri by an aggregate score of 7-2 (3-2 away, 4-0 at home), as a chap by the name of David Beckham came on as a second half substitute in the second leg at Old Trafford, to much acclaim. United would go on to lose in the quarter-finals against Bayern Munich, but would then make the final the following year - the less said about that, the better.
As we're painfully aware, Pep Guardiola dealt United and Sir Alex capital punishment to deny us a third European title - Ferguson would leave two seasons later and United haven't been anywhere near those heights since.
2010-11 was also the season that Milan last scaled the zenith of domestic bliss, with Leonardo - unflustered by their shellacking at the hands of Sir Alex's final great side - delivering an 18th Scudetto to the capital club - to date, it is their last league title. These two superpowers of the game, two clubs famed and revered for glittering successes and sides known for iconic, star-studded teams, have gone almost a decade without the most prestigious prize in domestic football - both have suffered significant drop-offs and the similarities are striking - a high turnover of managers and players, boardroom struggles, a lack of identity and scattergun recruitment in a bid to return to former glories. United have, of course, picked up the odd trophy in the intervening years, but the game's biggest prizes remain tantalisingly out of reach.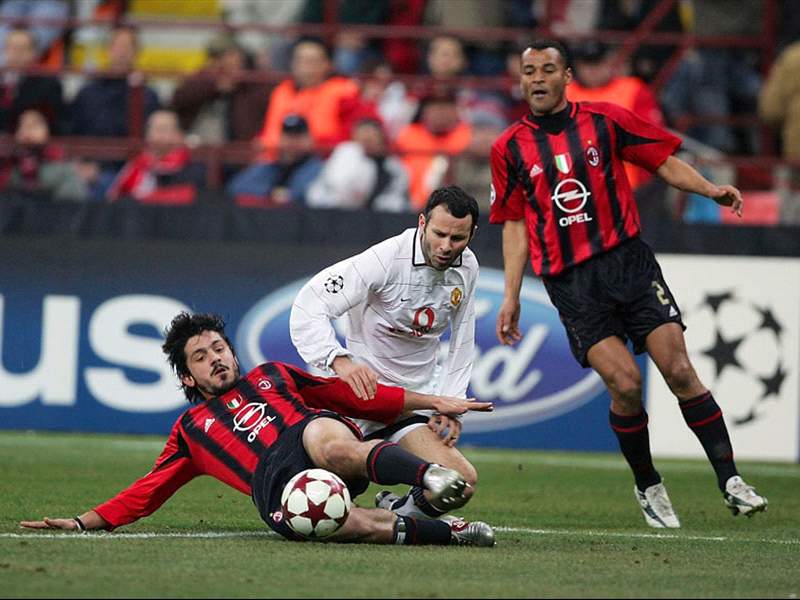 It is perhaps fitting, then, that eleven years on from that last clash of the titans, United and Milan meet in the distinctly second tier surroundings of the Europa League. Back at the time of that last showdown in 2010, such a scenario would have required an almighty leap of the imagination - pah, these two in the Europa League! But yet its come to pass - a clash between two sleeping giants, a tie synonymous with the halcyon days of yesteryear and a reminder, perhaps, of how quickly football can leave you behind.
Manchester United and AC Milan - 38 league titles and ten European Cups between them and a Champions League tie in all but name. Has there ever been a more glamorous tie in the backwaters of the Europa League than this one? Even if it does have a kick off time of 5.55pm on a Thursday...
What used to be a long and gruelling struggle for continental supremacy instead now resembles a far more feeble fight - merely a case of which of these sleeping giants will reawaken first. Indeed, there's an entirely different line of reasoning when it comes to the respective fortunes of two sides that used to light the way as the creme de la creme of the European elite - which one has fallen furthest?
There are signs that a brighter future lies ahead, as both are second in the league and still have hopes of a successful season, but a full return to former glories could yet be a long way off.