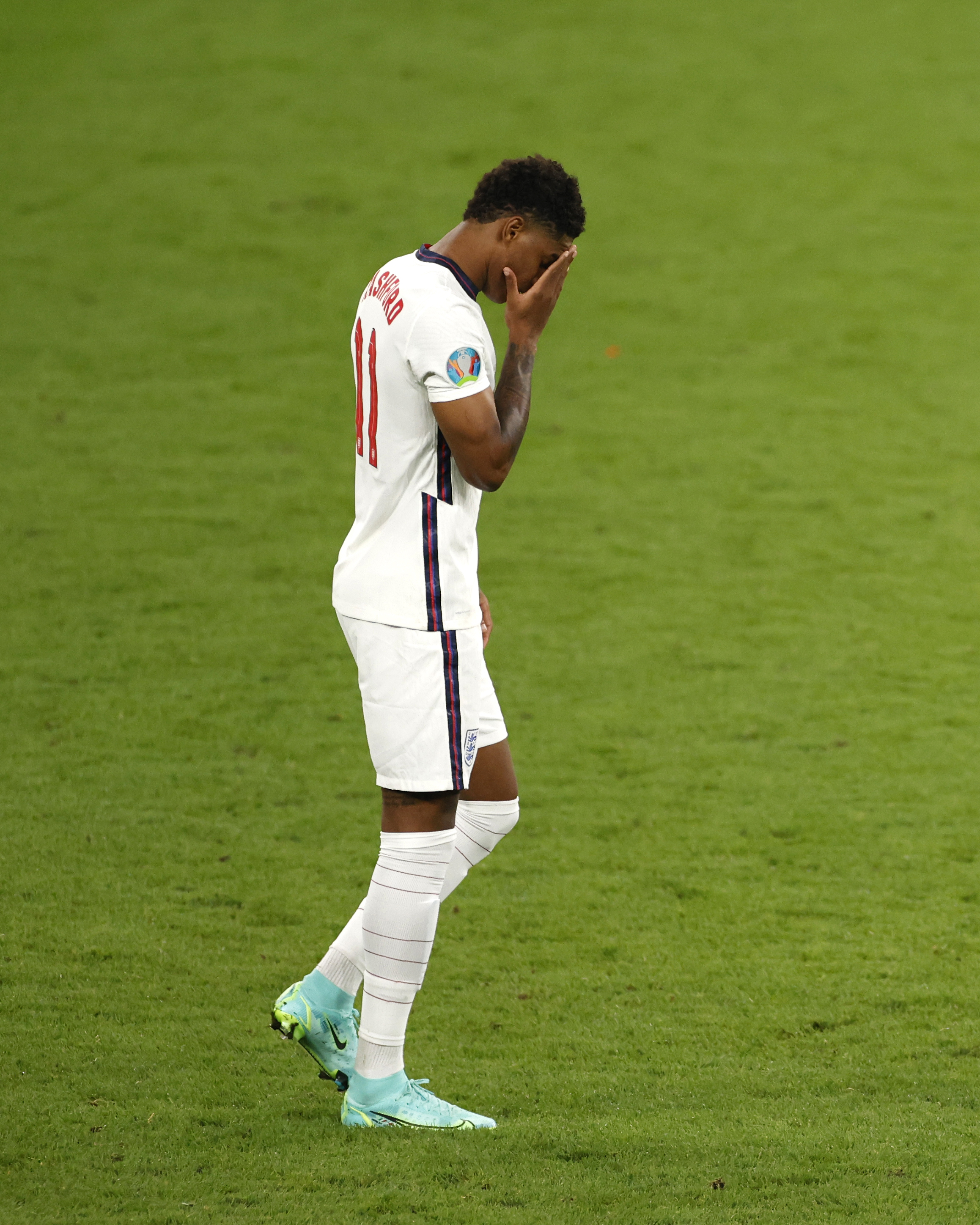 And so another major tournament comes to an end in agonisingly familiar fashion - with the pain of penalty shootout defeat. But at least its only England.
As the rest of the nation danced to the tune of Gareth Southgate's uplifting England side - on a run to their first major final in our generation's lifetime - for me, there was nothing. No emotional rollercoaster, no feelings of pride and passion, indeed a widespread apathy. Football's coming home? Couldn't care less.
They had the easiest run to the final any international side has probably ever had with the worst Germany side in memory their toughest opponents before the final. The rest read like a who's who of football's backwater journeymen.
They played every game at Wembley except one. England had everything in their favour but yet still could not win it. It's enough to raise a smile and make you chuckle.
When United were beaten in the same manner by Villarreal in May's Europa League final (my therapist says I'm not allowed to talk about it), I was, unusually, down in the dumps for days. The Reds finally reached a major final after a long overdue drought under Ole Gunnar Solskjaer and were firm favourites against a side playing for their first ever piece of silverware. You don't need me to tell you how it ended. I don't normally get down after a defeat - life is too short and must go on - but that one hurt. There were striking similarities between the two - Southgate, like Solskjaer, seemed reluctant to use his back up players. Southgate, like Solskjaer, didn't do enough to redress the balance when the opponent inevitably came on strong in the second half. Southgate's decisions and game management were questionable - so much so, you could argue it was the single most decisive factor in the final - criticism also levelled at Ole in the fall out from that night in Gdansk.
So you'd be forgiven for thinking: How can a man cope with both his club and his country losing finals on penalties within weeks of one another? But despite my best efforts, the England team just don't mean as much to me. The national team simply don't elicit the same emotions, don't stir the soul or bring out the animal in me, as Manchester United. It doesn't feel any different to me whether England win or lose whereas a United result can affect my mood, my mindset, for days on end.
Perhaps it's because we've become accustomed to failure with the national team - it happens so often, we've come to expect disappointment and heartbreak. So there's not the same sinking feeling when the inevitable happens. United have been victims of their own success - as a wise man once said, if I hadn't seen such riches I could live with being poor.
Not only do I not particularly like international football (what is the point) but I find it nigh on impossible to get behind England - or even hold a vested interest in them - for a multitude of reasons. Think about it logically for a moment. The notion I'm supposed to suddenly start supporting and liking players I despise is alien to me.
I despise every other football team on this earth. Kyle Walker, Phil Foden, John Stones, Jordan Henderson, Raheem Sterling and Kalvin Phillips to name but six all play for my club's most hated rivals - yet when they pull on an England shirt I'm expected to hero worship them? There's an expectation to celebrate when a rival scores or does well - it makes no sense to me. You can't suddenly switch allegiances like that - it's simply not how football works and goes against everything I believe in. A Sterling winner, a Stones clearance or a Henderson tackle only ever usually brings bad news for Manchester United so you won't find me supporting their every move just because those players wear a different coloured strip every two years. Imagine wanting your rivals to succeed.
I hate the majority of England fans - they're deluded, arrogant, self serving, patriarchal twats with a penchant for trouble and self entitlement. Every team has idiots in their fanbase, including mine, but there's something about the vast majority of this country's supporters that gets under your skin and winds me up no end.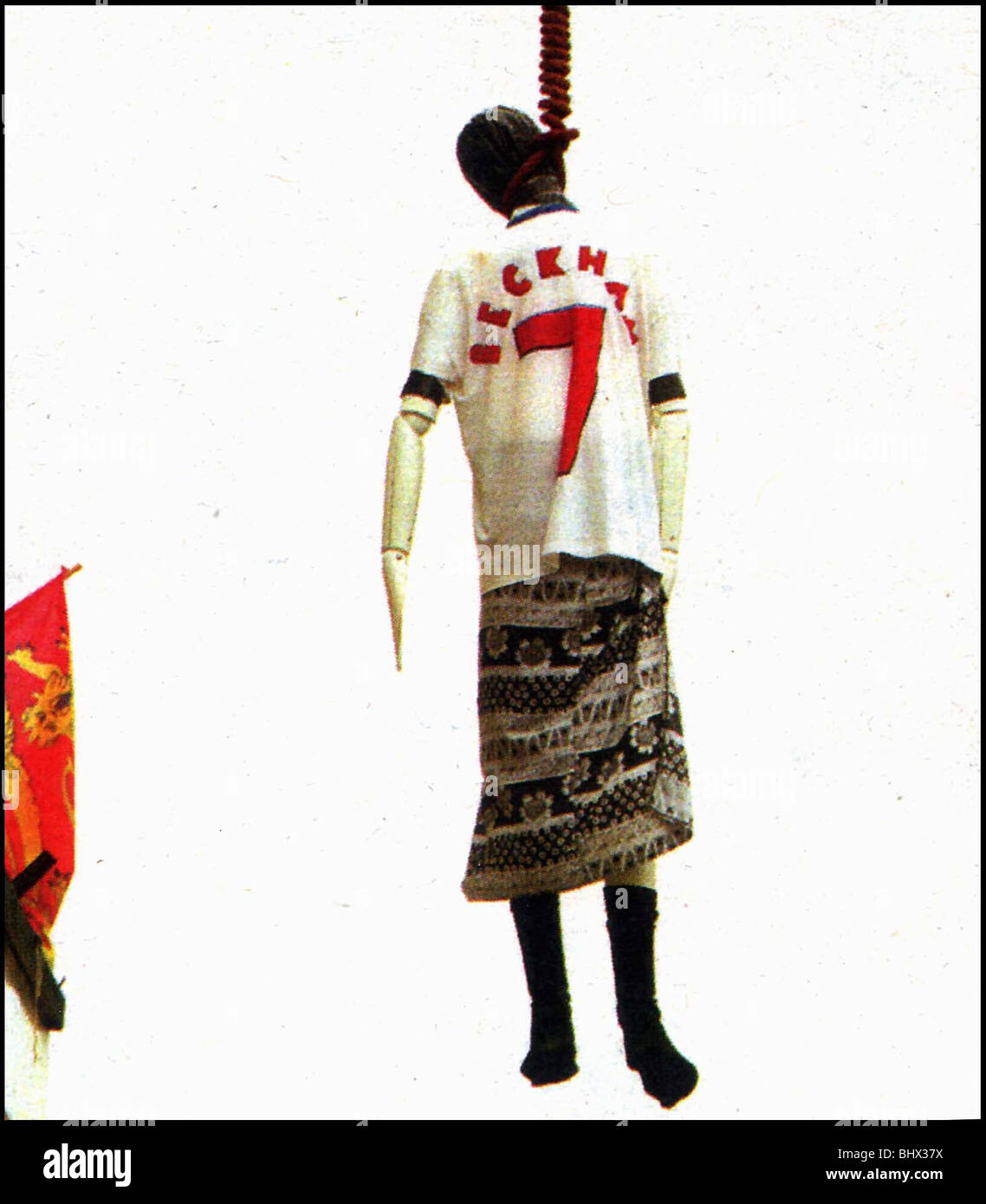 Then we come on to the elephant in the room. Even now, a matter of hours after defeat at Wembley, it has started. It's as predictable as night following day. The scapegoating, the abuse, the public witch hunt that comes with every England defeat at a major competition. Wayne Rooney - the very same Wayne Rooney who is all time top scorer for club and country - was given dog's abuse for years over his perceived failings on the big stage. The burning effigies of David Beckham after the 1998 World Cup. The death threats and the hate mail directed towards the Neville brothers. The perceptions about Paul Scholes and Rio Ferdinand. Spot the common denominator here? The media and public love a scapegoat when England fail. But when that player happens to play for Manchester United? It's enough to send the headline writers and newspaper editors giddy with excitement and frothing at the mouth. Players I dislike and fans I hate - is it any wonder why I have borderline hatred for the England team.
We've already seen it with Marcus Rashford in the aftermath of the Italy agony. A man who captured the nation's hearts with his charity efforts and outstanding community work during the Covid pandemic - earning him an MBE in the process - suddenly becoming public enemy number one. The racist abuse, the online bile, the disgusting treatment of a young, black man who has become a hero during our country's biggest national crisis for a century. And this is the thanks he gets. All because he missed a penalty in a shootout. He had the balls to step up and take one where others wouldn't. Marcus Rashford showed more courage than any of us ever will yet - in 2021 and after a year of "taking the knee" - we are still seeing this sort of treatment to the players. Rashford (not to mention Jadon Sancho and Bukayo Saka) need our love, our support, our compassion, not abuse. The fact we all knew this was going to happen tells you everything you need to know and shows exactly why I've got no time for England.

Enough of the friendly frivolity at the Euros - thank goodness that's over - and roll on next month when the 2021/22 Premier League season gets underway. The return of the proper stuff.