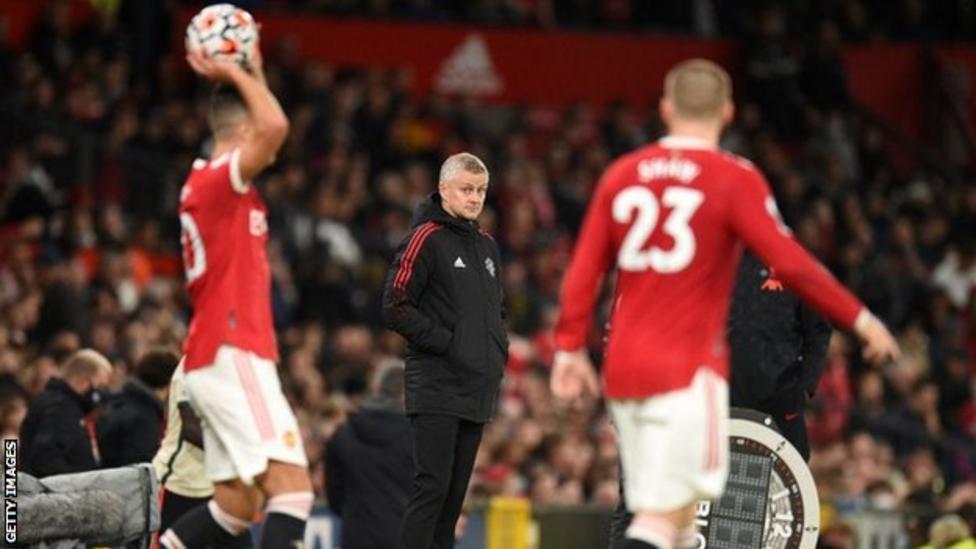 Sitting stony faced and silent in the dugout as Liverpool put his sorry United side to the sword, Ole Gunnar Solskjaer must have felt about 3ft tall.
You had to feel for him, powerless to prevent a thumping at the hands of our biggest and most hated rivals on our own turf, his sullen features the epitome of a man who must surely now know the end is nigh.
Manchester United have had bad days before - even under Sir Alex Ferguson, when we were an all-conquering juggernaut at the height of our powers. The 4-0 at Anfield in the late 80s, the 4-1 defeat at home to the same opposition in 2008-09 (we still won the league that year, mind) and the 1-6 mauling at the hands of Manchester City three seasons on.
But what I saw on Sunday cannot adequately be put into words - certainly not words suitable for these pages, anyway. It's a dark day for everyone associated with Manchester United. Perhaps our darkest of the Premier League era. Not just beaten by the team we hate the most but battered - embarrassed on our own turf by a Liverpool side which never even really got out of third gear. In my 24 years following this club - our club - I've never felt like this before. For the first time in my life, Manchester United have broken me.
It will take a miracle for Solskjaer to survive this. Jose Mourinho was sacked after defeat to Liverpool - a performance I thought would be the worst I'd ever have to witness against the Scousers.
I can accept losing: I don't like it, of course I don't, who does, but sometimes even if you play well and lose - perhaps through a bad piece of refereeing, a stroke of misfortune or a moment of magic from an opponent - you can accept it isn't always going to be your day.
But there's a way to lose and whatever that 'way' is, the events of the weekend certainly were not it. Ole Gunnar Solskjaer has our best squad in years at his disposal - indeed better, for my money, than Sir Alex Ferguson's final two title winning sides in terms of player-for-player pound-for-pound quality. But right now he looks completely clueless when it comes to setting it up, organising it and coaching it to manage even the basics.
This was supposed to be the year when Solskjaer's talented, expensively assembled squad came to the title party. If not win it, then push the likes of Jurgen Klopp's Liverpool very close. Instead, they were streets ahead in every department, United embarrassed and humiliated by the first truly elite opponents we have faced this season. Under Mourinho, the players gave up and - to coin common parlance - he "lost the dressing room." It somehow seems to make everything worse when you consider these players love Ole, they would run through brick walls for him, but yet we're still seeing this level of performance.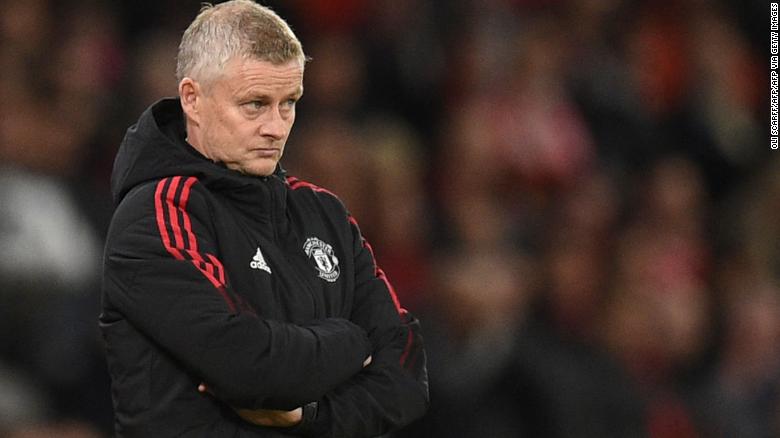 I actually thought we looked decent going forward - Bruno Fernandes skied an early sighter and Alisson made a couple of good saves from Cristiano Ronaldo and Mason Greenwood but Liverpool looked like scoring every time they went forward. United were all over the place defensively, it was a shambles - there was no shape, no organisation, no cohesion and the same individual and collective mistakes we have seen on a weekly basis.
I will always be grateful for the work Solskjaer has done in his time at United. He has done a simply remarkable job in difficult circumstances, often with one hand seemingly tied behind his back. He inherited a mess, rotten to its very core, and a group of players on their knees at breaking point. He made us competitive again - for a while at least, we dared to dream. Solskjaer took us into the Champions League in successive seasons, finishing third and then second: that might not sound much, but its more than any of his three predecessors managed. He will leave the club in a much better, stronger position for his successor and he will leave with my utmost respect and adoration. He will have my eternal gratitude and thanks for giving us our club back and making us 'United' again.
But football is ultimately a results business and you can only survive on goodwill for so long. There's no doubt Solskjaer has done a superb job of rebuilding a shattered club but we're beyond that now. This is a side ready to win. I truly hoped Ole would be the man to drive us on that journey, but it's clear now he's not going to be. It's got to the point now where to prolong this agony would be to begin undoing the strides we have made under Ole. If it gets any worse, the man is in danger of tarnishing his legacy ala Arsene Wenger at Arsenal. We all wanted him to succeed and bring back the glory days to our club but it hasn't quite worked out that way. Take Chelsea as the example.. the west London club found themselves in an almost identical position with a club legend in charge of a brilliant group of players. They knew it was never going to work, made the change and got in a much better manager - now look at them. Thomas Tuchel took them to Champions League glory only four months into his Stamford Bridge tenure and, not even a year after his arrival, they are the early Premier League pacesetters.
Ole's not the man to take us where we need to be, in a position to be challenging for the biggest honours in the game. Solskjaer gave me and I'm sure countless others the greatest night of my football-supporting life with a flick of that trusty right boot 22 years ago, but modern football and sentiment wait for no man. Some of United's best post Sir Alex days have come under his tutelage, but no Manchester United manager can or should be expected to survive a pumping at the hands of Liverpool. I'm afraid this feels like the end. There is simply no way back. Not every story has a good ending.