Juan Mata's Manchester United career ended where it should have started.
Mata, one of the finest no.10s of the Premier League era, lined up on the right hand side on his Reds debut against Cardiff under David Moyes in 2014 and stayed there for the next eight years. Back in the position he calls his own behind the centre-forward, Mata was simply magisterial against Brentford in a vintage performance for the ages.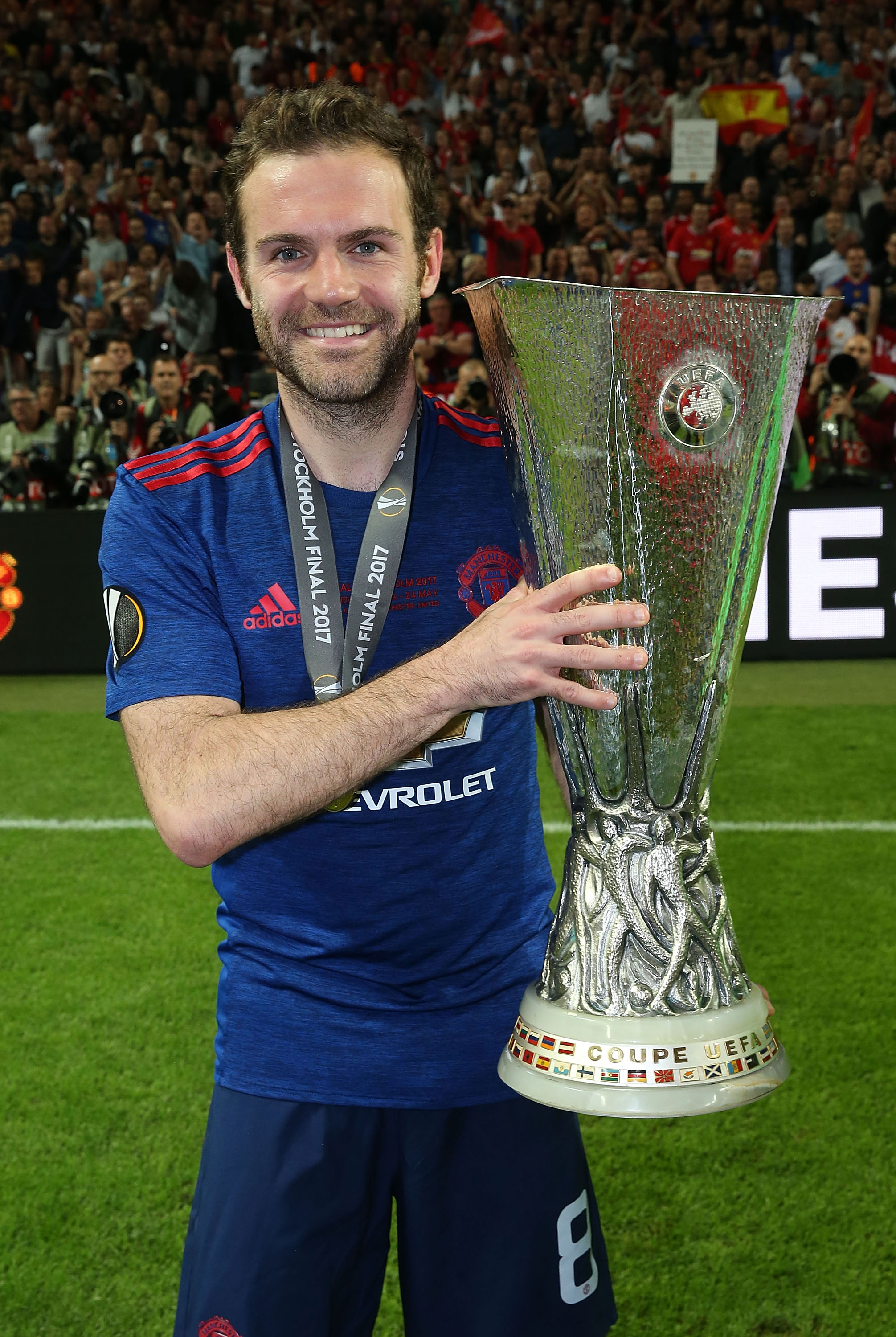 A scorer in an FA Cup final and a major part of United's run to Europa League glory in 2017, Mata will always be fondly remembered at Old Trafford. His stunning double in the famous win at Anfield in 2015 - probably United's best ever performance at that ground - saw to that on a day remembered simply as 'Juanfield.'
Denied legendary status in the Prem due to years of mismanagement and misspent quality during his time at the club, Mata glided around Old Trafford almost at will in the win over Brentford. Working hard, creating and, perhaps most importantly, caring to give United fans a final glimpse of what we should have seen far more of in seven-and-a-half years of wasted talent.
Mata arrived at United having won back-to-back player of the year awards with Chelsea as one of the Premier League's most pre-eminent creators. He contributed the same number of assists (32) in two-and-a-half seasons with the Stamford Bridge side as he has in the rest of his decade-long stint in England. But for the fine margins of the linesman's offside flag, he would have surpassed that tally on Monday.
It was Mata at his brilliant best. Having drifted over to the left from his floating no.10 role, he beautifully cushioned a volley to Bruno Fernandes on halfway, beat the offside trap to spin in behind, received the return ball before a perfectly weighted pass into Cristiano Ronaldo. Had CR7 held his run a fraction of a second longer, it would have been the perfect coup de grace.
In a way, it epitomised Mata's Reds career in microcosm. His brilliance and speed of thought wasted, not fully taken advantage of, squandered.
The signing of Mata is, in hindsight, the epitome of Manchester United post Sir Alex Ferguson. Having signed Marouane Fellaini six months before, David Moyes opted for the polar opposite - a player in the starkest of contrasts to the burly Belgian brute as is possible to be.
A diminutive graduate from Real Madrid's Academy in tandem with a man who was all elbows - neither of the two midfielders were quite like anything we had seen at United in previous 20 years. Both have since been deemed unsuitable to the hustle and bustle, the harum scarum pre-ordained "attack attack attack" mantra at United.
That alludes to probably United's biggest problem - an obsession with a style of play which has never really existed. Mata, and many signings since, haven't been a good fit for that United but that says more about the club rather than the undoubtedly talented footballers that have failed to reach their zenith.
The win over Brentford almost felt like a testimonial. Neither side had anything to play for, and it offered a chance to say goodbye to three of United's departing cast, Mata of course among them. It's a shame United only turned on the style with the season already done and dusted bar the two remaining formalities. We broke quickly, moved the ball well and played with a swagger. Mata, Fernandes and Ronaldo were at the heart of everything - laying balls off smartly, accurately and running beyond each other. It was, and this hasn't been the case for far too long: fluid and entertaining.
Those two words are what Mata has all been about. This was his first, and probably only, league start of the season and, when he departed to a standing ovation 20 minutes from the end, it was hard not to shed a tear. This was a stunning United swansong and an affectionate farewell to a man you simply cannot dislike.
He's put smiles on faces of fans and teammates alike with unlikely assists, delicate touches and stunning long range strikes. But most of those fond memories came in Chelsea blue, before a United career blighted by a succession of managers who failed to appreciate what he could do if used effectively.
Mata bows out with his head held high but with an irrefutable sense of frustration at what might have been. Thank you, Juan.