Where to begin after that..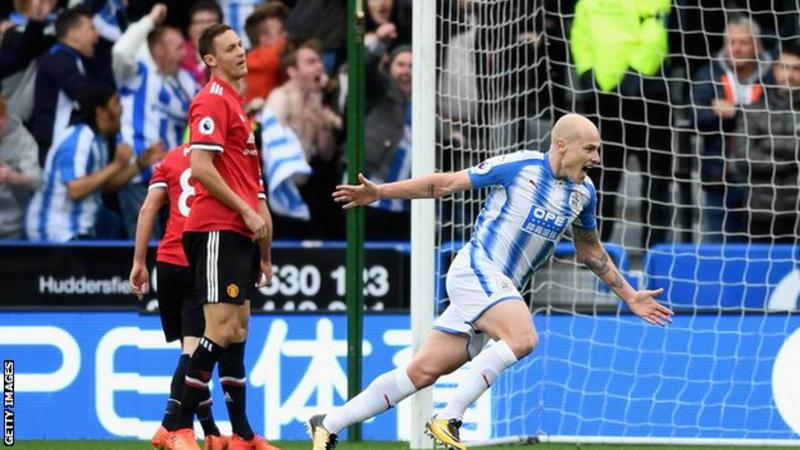 Firstly, credit must go to David Wagner's well-drilled, efficient and organised Huddersfield Town team. But what on earth was that from our team?
The tenacious Terriers fully deserved their win and to suggest otherwise would be to do them a dis-service.
United manager Jose Mourinho admitted that the better team won, and was full of praise for Huddersfield's emotion, aggression, intensity and desire. They were everything that we weren't: quick, strong, hungry, energetic and first to every ball - they 100% merited the result.
For us, however, this was a horror show that will want to be forgotten in a hurry. This was the worst performance by a United side for many a year (that's saying something considering we've suffered the Moyes and Van Gaal 'eras') and certainly the worst of Mourinho's tenure so far.
As fans, you can accept defeat if your team gives everything, shows the right commitment and desire but still comes up short.
What was not acceptable however, was the lack of fight and lackadaisical attitude from everyone in Red yesterday. Huddersfield worked harder than us, there was no passion and it simply was not good enough from a team who are supposedly going for the title this season.
Jose said afterwards that the team's attitude was "worse than a friendly match"... how that can be the case in a huge Premier League game beggars belief and explanation.
Ander Herrera's brutal honesty was refreshing but the players should be made to come out in public and explain that performance.
Missing Ivorian centre-back Eric Bailly, we lost our other first-choice central defender in the 23rd minute. Phil Jones has had a superb season, arguably his best in a United shirt to date, but his injury misfortune resurfaced again when he went down with an injured knee in the first half.
His replacement, £31m summer signing Victor Lindelof, epitomised his side's collective showing with a torrid individual performance. He was at fault for Huddersfield's second goal as he failed to deal with a simple ball upfield and allowed Laurent Depoitre in to score. United looked nervy with the Swede alongside Chris Smalling, and although it's still early in his Old Trafford career, Lindelof's start to life at United has been inauspicious so far.
United lacked tempo and intensity all over the pitch, and Jose attempted to change that in the second half when he altered our formation. Herrera was pressed into service as an auxiliary member of United's back three, with Antonio Valencia and Ashley Young used as wing-backs.
We were fortunate not to lose at Liverpool and this will act as a reality check for Jose and the team.
Of course you can lose games in this league, and Crystal Palace beat Chelsea last week, but the key now will be how we respond to this setback.
With crucial games against top six rivals Spurs and Antonio Conte's champions on the horizon, the Reds must put this behind us and refocus to get the season back on track.