There's nothing that excites a football fan more than a young homegrown player who rises through the ranks to become a pivotal part of the first-team set up. We've seen it at United countless times before and most recently with Marcus Rashford - young, Academy prospects connect with the fans more than foreign exports ever can.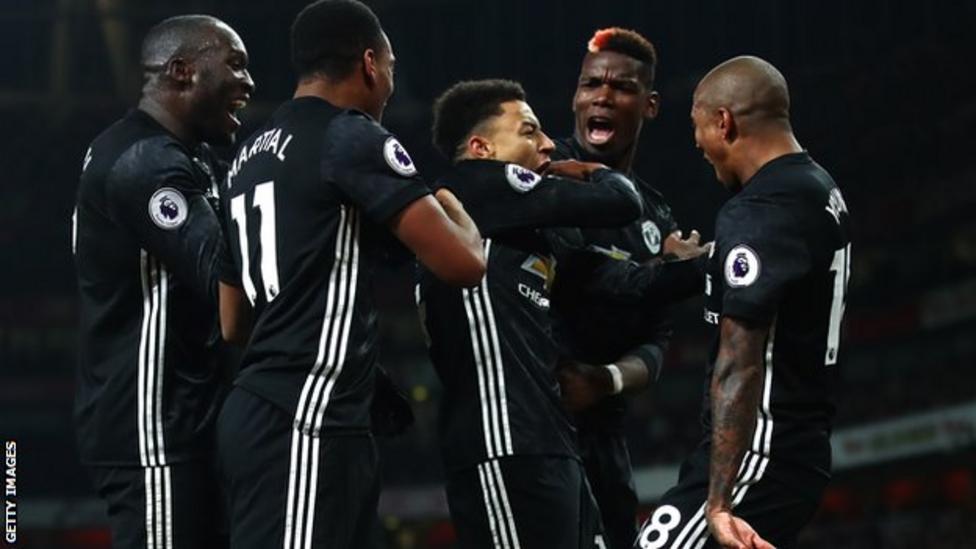 Yet this doesn't seem to apply to Jesse Lingard. I wouldn't say he's hated but he certainly doesn't get the credit or the appreciation that he deserves. There's an apathy towards him that I've never seen before for one of our own, but Lingard always gives his all for the team and rarely lets us down. Last season was good, if not remarkable for Lingard, but he's come into his own this term in Jose Mourinho's evolving United team.
In the past two away games against Watford and Arsenal, playing in advanced position behind the strikers in a 3-4-1-2, Lingard has been simply outstanding. If not for the respective brilliance of Ashley Young at Vicarage Road and David de Gea at Arsenal, he would surely have collected two consecutive MOTM awards. He followed up his goal against Watford with a brace at Arsenal and now has three goals in two games.
The best of example of the attitude towards Lingard came in the aftermath of his sublime individual solo strike at Watford. With United on the ropes and the hosts having pulled back to 2-3, Lingard collected the ball on halfway, slalomed his way through the defence and slotted home a finish that, if Messi or CR7 had scored it, we'd be talking about the goal for eternity. Yet this was met with merely a few admiring glances and approving nods.
Maybe it's because of reputation as the "joker" in the United dressing room, with his singing and dance moves possibly being portrayed as unprofessional, or because he was the chief exponent of the 'dab' celebration that became the latest celebration craze last season. Oddly, it's his off-field antics that seems to wind up many critics, with Lingard often posting regular videos of him having fun with Paul Pogba, Rashford and Martial in the dressing room. Surely there's nothing wrong with a young player having a laugh with his mates away from the high pressure of Premier League competition. It shows he's human and that the team spirit in the squad is high.
It could even be his style of play. Though technically gifted, Lingard does not offer the bewildering skill and fleet-of-foot that Rasford does, or the direct and blistering pace and penetration of Anthony Martial. However, with Lingard, you get intelligent movement on and off the ball, a shrewd positional sense, a top quality work rate and he's no slouch on the counter attack either.
Let's not forget that Lingard - still only a lad at 24 - can also point to the decisive goals that he's delivered at Wembley in United's recent history. There was the spectacular strike in the FA Cup final that earned us our first post-Ferguson trophy in 2016, and a similarly well-taken strike that helped to earn the EFL Cup against Southampton - Jose's first major silverware as United boss.
Lingard has evolved from useful squad player to a pivotal first-team regular who's earned a reputation as a big-game player. He doesn't deserve the criticism he gets, so it's about time that he's cut some slack and given the respect and appreciation that he more than deserves.