Chris Smalling, one of the last survivors of the Ferguson empire, endured an afternoon to forget at St James Park. It was a dissapointing defeat for the team but Smalling cannot escape his share of the flak after a (very) bad day at the office in which he was the side's weak link time and again.
Alongside Phil Jones, another player who joined the club under Ferguson, the centre-back suffered a torrid time as he was fortunate not to concede a penalty, became possibly the first defender in history to get booked for diving, and then was at fault for the goal from the resultant free-kick. The booking was farcical but the concession of a preventable goal even worse. United failed to clear their lines from Jonjo Shelvey's delivery as Smalling didn't react quickly enough which allowed Lejeune to beat him in the air, he flicked the ball on and it dropped for Matt Ritchie to score. To compound his terrible day, Smalling didn't win a single tackle or make a successful interception during the 90 minutes at St James' Park.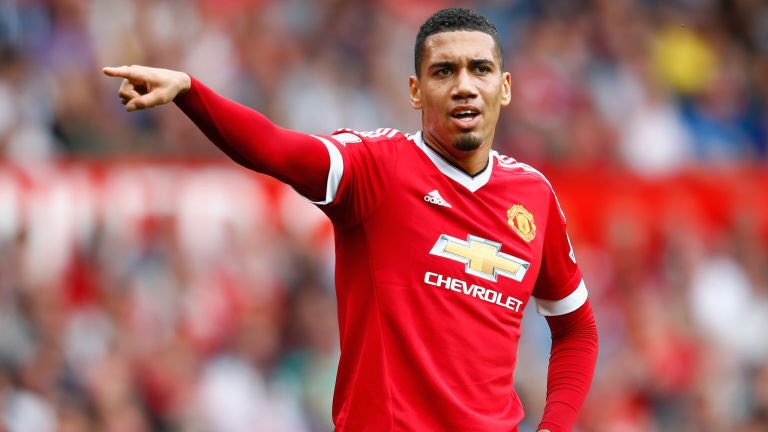 You win as a team in the same way you lose as a team, and it would be unfair to point the finger entirely at him, but Smalling is simply not good enough. Along with defensive partner Phil Jones, Michael Carrick, Antonio Valencia and David de Gea, Smalling is one of five players who have survived the transition of three post-Ferguson managers to still ply their trade at Old Trafford. One of the criticisms aimed at the former manager in his latter seasons at the helm was that he didn't do enough to strengthen the defence. There's a case to be had that the same has happened under Jose. In 2011, we played Swansea away from home with Jones at right back, Smalling in the centre and Valencia and Young as wingers. Seven years on that's not right, and it's absurd to think that the quartet remain our first choice back four.
It's remarkable that Smalling, especially, still finds himself a regular in this side. He had a monstrous season in the 2015-16 campaign in Louis van Gaal's second season in charge, so much so that he was voted as our Player of the Season by his peers. If that was his zenith as a United player, then this campaign has become the nadir. The manager needs to be ruthless and move Smalling on in the summer. Failing that, then he should be relegated to the role of a back-up squad player.
I like Phil Jones as a player, but he needs a solid partner alongside him to iron out his flaws. Smalling is not that man, and they can't play together.
Jones makes mistakes that Smalling exposes and the return of the injured Eric Bailly cannot come soon enough. The Ivorian, along with Jones, formed a grit-and-guile partnership earlier in the season that was reminiscent of the Rio Ferdinand and Nemanja Vidic axis in their pomp, and that was a key aspect to our blistering start to the season.
Victor Lindelof is yet to find his feet although there are signs of growing promise, and Marcos Rojo, whilst by no means a world class defenders, represents a definite upgrade on Smalling. The Argentinian played well against Yeovil and was also good last time out in the Huddersfield tie. After Smalling's recent struggles and the debacle at Tottenham, it was a surprise that Rojo did not keep his place for the visit to the North East.