As a fan, you feel silly questioning the decisions of one of the greatest managers of our generation, if not of all time. After all, it's not as if any of us could do any better.
But we cannot ignore the mistakes that Jose Mourinho made in United's 1-0 defeat to Newcastle. It wasn't all his fault as there was nothing he could have done to prevent Chris Smalling's catalogue of errors for Matt Ritchie's winner - but I believe there were three things that the manager got wrong. St James Park is a difficult place to go and one that always looked a tricky challege, but it was a disappointing day for the Reds.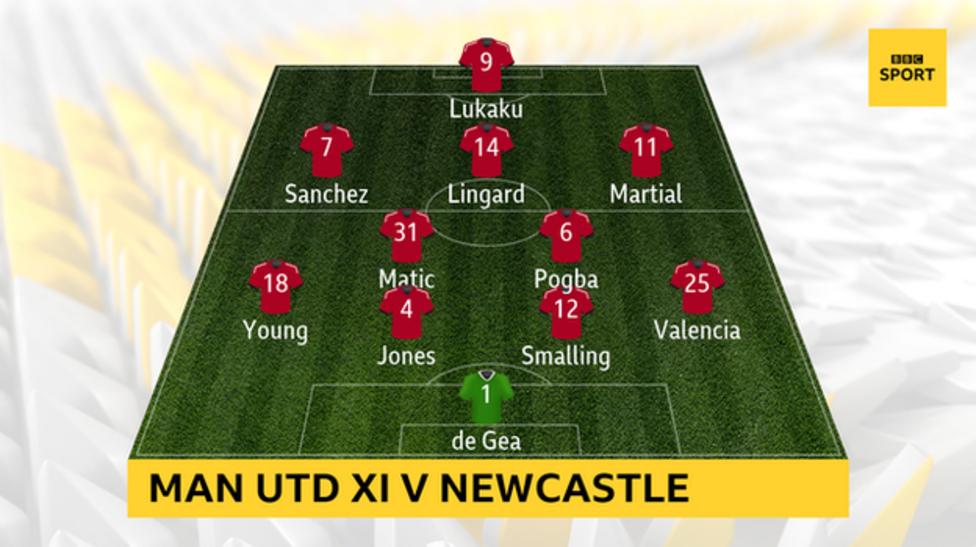 Firstly, having been emphatically beaten by Tottenham in our last away game, he kept faith with the same side that lost at Wembley, despite the impressive performances of Marcos Rojo and Luke Shaw against Huddersfield. I cannot understand why the both of them were not retained here, with the boss having praised Shaw for his renewed vigour in training, it seemed a strange call to drop him. It certainly won't help Shaw's confidence. Maybe it was a decision taken with Sevilla in mind, but that's not for another week and if that's the case then why just rest Shaw when it could have been any of the others.
Why Chris Smalling, and to a lesser extent Ashley Young, were recalled is hard to fathom. What message does that send out when a team that underperformed so badly barely two weeks before are sent out to do battle again in the very next away tie. It's baffling. It shows the lack of investment in the squad since 2013, especially in defence which includes six members of Sir Alex Ferguson's last team - David de Gea, Antonio Valencia, Smalling, Phil Jones, Young and Michael Carrick. It may not have altered the outcome, but our defence would certainly have benefited from the presence of Rojo and Shaw in it against Rafa Benitez's side.
Mourinho's default setting of 4-2-3-1 needs to be ditched, or at least temporarily moved away from. If we're to get the best out of Paul Pogba then you can't play him in a flat midfield two. Again, Jose used that system at Wembley and it failed miserably, so there was no sense to the decision to deploy it again at St James Park. Mourinho's stubborness and faith in this system is hugely frustrating and certainly not helping the cause.
In that system, Pogba's out of position on the wrong side of the pitch and can't do what he does so well when pushed further forward. I don't have a problem per se with the system and in certain matches it's the best formation to use. For example in Sevilla next week, a match where we'll have less possession and play on the counter, 4-2-3-1 is perfect as it gives protection to the back four and enables us to play a bit deeper and build from the back. But there's absolutely no reason why we couldn't have gone with a midfield three against Newcastle. Ander Herrera and Marouane Fellaini were injured, but Carrick and McTominay came on and could easily have slotted in from the start alongside Pogba. Or even if Nemanja Matic sat deep, we could have Pogba alongside Juan Mata as two number eights in a 4-3-3. Against sides where we play on the front foot, we have to play with a three which allows Pogba to dictate the play and roam with freedom. Against Newcastle, Valencia and Young didn't push up, which meant that crosses into the box were scarce and Romelu Lukaku was starved of service as a result.
His substitutions were also questionable against Newcastle. Granted, Herrera and Marcus Rashford were both injured and that meant he didn't have a lot to fall back on. The bench consisted of three defenders, two midfielders, Sergio Romero and Mata. It wasn't so much who he put on but who came off. Pogba may not have enjoyed his finest hour and was clearly playing with a knock, but to take off our best passer and the one player who looked most likely to open them up at 1-0 down was strange. When Jesse Lingard followed suit soon afterwards, the little attacking impetus we had left went with him.