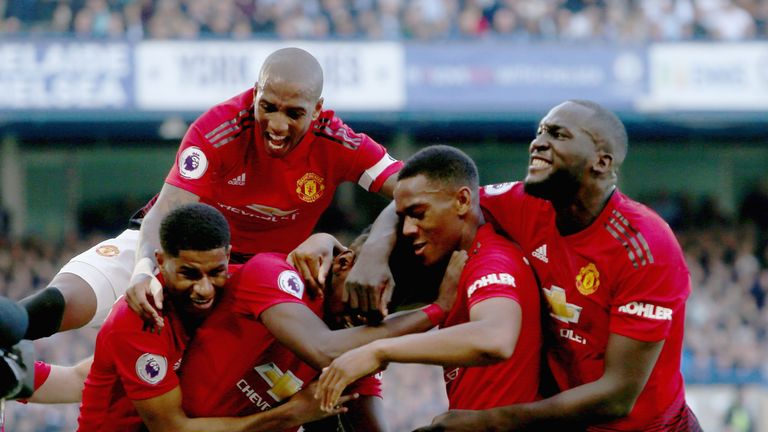 Jose Mourinho called it an "awful result" for Manchester United at Stamford Bridge and you knew what he meant. Chelsea needed a 96th-minute goal to snatch a 2-2 draw and retain their unbeaten record. In doing so, they denied United what would have been only their second win in 17 attempts in this fixture. This was far from 'awful' from Mourinho's men, but the manager meant it in the context of this being two points dropped right at the end when United had been agonisingly close to all three.
Importantly, this was the second game in a row in which we have come back from behind to get a result, both in wildly contrasting circumstances. While it did not have the positive ending of the Newcastle match in which the team came from two down to win, it was all the more encouraging to see United fight their way back against a side that has not lost rather than against one that has still not won.
Any accusation these players were not playing for their manager did not ring true. The identity of the key performers was a positive too.
As early as the morning of the match there were reports in the media speculating that Anthony Martial wants to leave Old Trafford. But it was two flashes of brilliance from the often out of favour Frenchman that helped to turn the tie on its head.
Luke Shaw, fresh from signing a new five-year contract, did well. His fellow full-back Ashley Young, given the unenviable task of marking Eden Hazard, was named man-of-the-match by Sky Sports, although Martial gets the nod for me. Paul Pogba was culpable for the first goal, failing to stay with Antonio Rudiger from a corner, but he was one of the driving forces behind United's second-half resurgence. It remains an issue that United's identikit tends to be reactive, not proactive.
Romelu Lukaku, whose involvement was non-existent in the first half, was another who improved.
Those names are an indication of the quality that's available to Mourinho if he can just get them to click, something that Sarri had alluded to in the build-up. "Maybe player by player they are the best team in the Premier League," said the Chelsea boss. "At the moment, I think City are better as a team but player by player they really are very strong." Mind games, or a valid observation?
Perhaps that was designed to heap pressure on his counterpart but the events that followed did raise the possibility of a more complete turnaround in fortunes for United under Mourinho. The problem is that while the lack of attacking cohesion has been a concern, at the same time it is the team's defensive difficulties that are threatening to scupper the season.
That's what cost United the points against Chelsea. For the second goal, David Luiz won the first header from Cesar Azpilicueta's cross but Rudiger had far too much space to get to the follow-up and Ross Barkley was still free to score at the third attempt. Organisation at the back is a big issue. Only Fulham have kept fewer clean sheets than United this season.

When the final whistle blew, there were only three teams - Fulham, Huddersfield and Cardiff - that had conceded as many Premier League goals. It is so unlike Mourinho, a man who has built his career on defensive solidity. Nine games in and United have already conceded more than his Chelsea side did in all 38 games of the 2004/05 season. Last season, we only let in 28 across the entire league campaign, but - this time around - that figure is 16 already.
In fact, in the 14 full seasons of his managerial career, Mourinho has had one of the best three defensive records in the league in each of them. Now his United find themselves with a recurring problem from set pieces. "Everybody knows with closed eyes which man is their man and which zone is their zone," Mourinho told Sky Sports. But it is not working. The constant chopping and changing of his defensive personnel surely hasn't helped matters either.
What is clear is that a solution is needed if this mini-revival from Manchester United is to amount to something more substantial. But the last two games have shown Mourinho that his players are still listening. That should be enough to encourage him that he still might just be able to coach his way out of this, one of the trickiest times of his managerial career.