Manchester United and Juventus are to meet for the first time since 2003 as they go head-to-head in Champions League Group H on matchday three of this season's competition.
This contest and the reverse fixture in Turin next month is likely to go a long way to deciding which side finishes top of the group, while there are also intriguing personal stories as both Paul Pogba and Cristiano Ronaldo face their former clubs.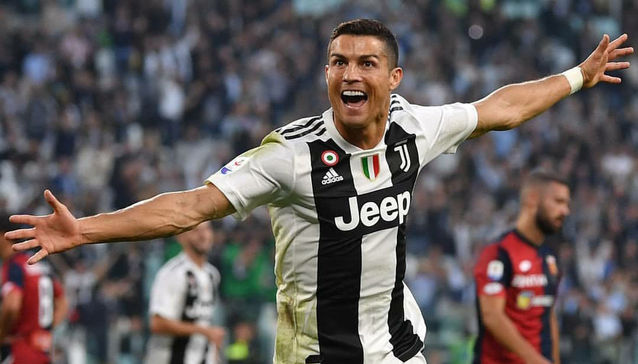 Here's a look at five key battles to look out for that could prove decisive...
Paul Pogba vs Blaise Matuidi
The battle of the World Cup winners as Pogba faces his former side for the first time since his then world record transfer to Old Trafford in 2016. There will be plenty of eyes on him to see how he handles the occasion and ultimately whether he has justified that price tag by stepping up in big games.
To do so here, the Frenchman will have to do battle with international colleague and compatriot Blaise Matuidi, the man who eventually replaced him in Turin and a player who was reportedly a backup target for United in case they failed to land Pogba.
Despite a much less high profile reputation, Matuidi has achieved more than Pogba in the last two seasons, winning trophies with Juve and Paris Saint-Germain. He is very effective, a tidy and under-the-radar deep-lying playmaker and Pogba will have to be focused from kickoff to the final whistle, which is not always a guarantee.
Romelu Lukaku vs Giorgio Chiellini/Leonardo Bonucci
With Lukaku struggling for form, his task on Tuesday could hardly be any more difficult in the individual battle with two of the best centre-backs of their generation. Italians Chiellini and Bonucci have been defensive figureheads for both club and country for the best part of the last decade and, although the latter spent last season on loan at Milan, he has played in both of Juve's recent European near misses.
It could well be an old fashioned battle and Lukaku will have to win balls in the air, as well as hold up possession to bring teammates into play. If the ball keeps bouncing off him when he receives it United will have little in the way of a central output.
To take pressure off his team, Lukaku has to take the proverbial bull by the horns here and go toe to toe with his opponents. What he cannot afford to do is shy away from the battle and drop deep or pull out wide as it would leave the team unbalanced.
Anthony Martial vs Joao Cancelo
Anthony Martial gave his best performance for a long time in the 2-2 draw against Chelsea at the weekend and manager Jose Mourinho has already confirmed that he will keep his starting place for this one as a result of that.
The Frenchman has the talent to be United's biggest attacking threat on the night, cutting in from the left and asking serious questions of his opponents. He will be faced by Juve right-back Joao Cancelo, tasked with keeping Martial under wraps.
If United's number 11 can relentlessly go at his man it will not only create chances but also pin Cancelo back and stop him supporting Juve attacks as freely. Equally, if Cancelo has the upper hand and does get forward at will it might force Martial to think about defensive duties.
Cristiano Ronaldo vs David de Gea
Perhaps the most intriguing duel of all, this pits two of the world's best against each other on Ronnie's second return to Old Trafford as an opponent.
After an initially slow start to his Juventus
career, Ronaldo has now scored five goals in his last six Serie A appearances and will be hoping that his on-field display will take some of the spotlight off the ongoing rape allegation against him that he strongly denies. With United's leaky and creaking
defence, chances to score won't be in short supply for a player who honed his craft at United for six wonderful seasons. Go easy on us, CR7.
Douglas Costa vs Luke Shaw
Costa - in tandem with Paulo Dybala on the opposite flank - will provide pace, guile and firepower behind Ronaldo in Juve's attack.
It's not easy to predict how Massimiliano Allegri will assemble his frontline. Dybala, who played upfront against Young Boys and bagged a hat-trick is just back from a minor injury. The Argentine is accustomed to his role as a number ten, just behind the striker but can be destructive on the right wing too.
Luke Shaw has been one of the most consistent players for United this season and will be unfazed by the attacking threats.
Should Juan Cuadrado start instead, Shaw might have to deal with tons of crosses targeted at Ronaldo.
Costa on the other hand prefers to cut in and the United left-back's approach to this will be different. In both cases, Shaw needs to win his battle if United are to take something from the game.
The individual head-to-head between their wide men and our full-backs will go a long way to determining the outcome.