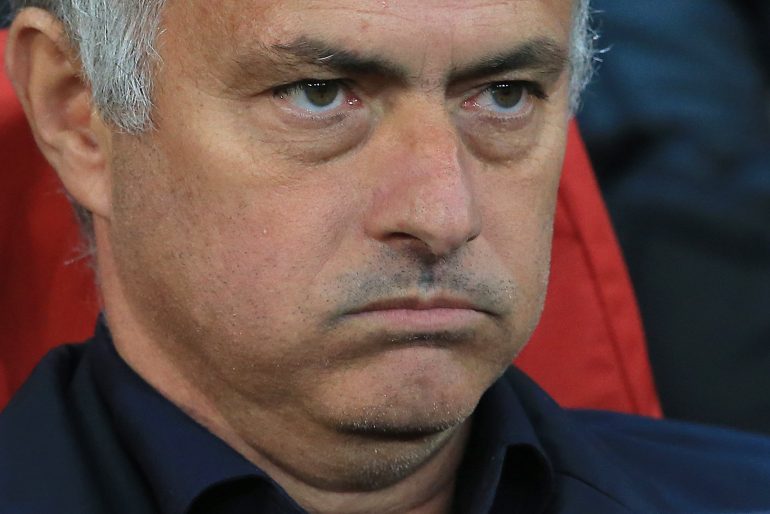 Four points from two Champions League ties may shine a brighter light on the bigger picture, but despite flashes of improvement, the team were very underwhelming once again against Valencia. Then again, after setting the bar at an all time low against West Ham on a miserable and soporific Saturday in East London, things could hardly have been worse. There was perspiration and effort aplenty - itself an improvement from the weekend - but there was no inspiration.
Football of match winning quality, high-octane, high tempo, energetic and swashbuckling football befitting of an Old Trafford Champions League night, was again conspicous by its absence.There were positives to take in the shape of a clean sheet, only our second of the season, and the performances of Luke Shaw and Marcus Rashford - but it's becoming clearer by the day that this is a United side shockingly short of any idea whatsoever. United sit second in Group H and look set in a reasonably strong position, but Valencia should and probably will pick up six points from their double header with Young Boys and United haven't a prayer against Ronnie and co's Juve, so there's every chance we'll go into matchday four in third place in the section.
This was a match in keeping with most of our others this season - the Reds started strongly and, in the opening 15 minutes, pressed high up the pitch and posed problems down the left with Rashford and Shaw linking to promisingly effect. But things soon lapsed into an achingly familiar pattern, with United taking an age to move the ball forwards and our defence looking constantly troubled by the pace and guile of Goncalo Guedes on the counter attack. Romelu Lukaku and Alexis Sanchez
were poor again and Rashford fitful. Antonio Valencia offered nothing, and although David de Gea was a virtual spectator, opposite number Neto was hardly overworked either. Lukaku looks like he needs a rest, he's been struggling all season and the impact of his influence on this side continues to fluctuate. At times he resembles a world beater, a player who looks every inch the £75m man we know he can be. Off the back of a brilliant World Cup for Belgium, he should be brimming with confidence but instead he's lethargic, off the pace, his touch is poor, there's no movement,
and, against Valencia, he was isolated and a peripheral figure. He failed to make the most of the one clear opening that came his way when he headed over the top from a corner late on, five yards out and unmarked.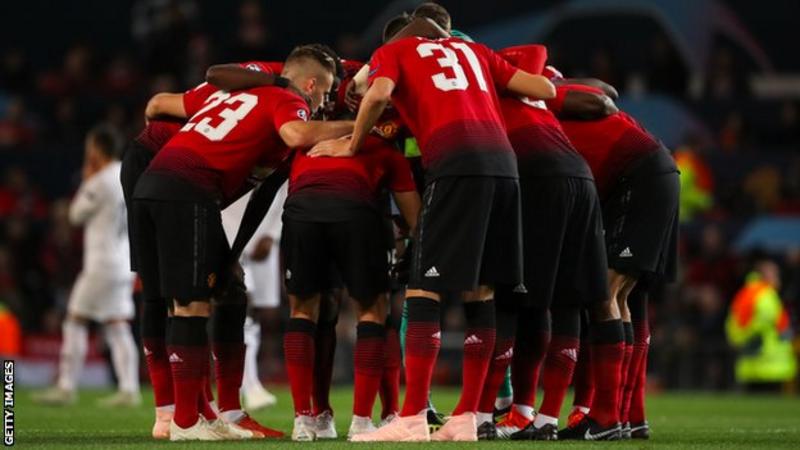 Valencia, a side 14th in La Liga and with only one victory to their name so far. Yet, just as Wolves and Derby had done before them, a visiting team came to Old Trafford, comprehensively outplayed United and could count themselves unlucky not to win it. The stats may reflect favourably on Jose Mourinho's men, with 18 shots compared to their 8, and four on target to their one, but in truth we never looked like winning the game. Well drilled and organised at the back, Los Che dominated the midfield against the cumbersome Marouane Fellaini and nondescript Nemanja Matic, with the impressive Geoffrey Kondogbia pulling the strings alongside the guile and mobility of captain Daniel Parejo. It tells us everything we need to know about the state of this club at present that we persisted with the irksome and awkward pairing of Messrs Fellaini and Matic, two of the slowest footballers known to man, at home in a must win Champions League game against a useful but limited La Liga side. Where have we heard that before..
If not for the lack of a genuine 24-carat attacking threat, we'd be sitting here conducting another post mortem after a second defeat in three days and Jose Mourinho may be out of a job.
Man Utd have all the gear but no one - not the manager, not the players, not the board and not the owners- has any idea.