Is there a better and more in-form Premier League player than United's Anthony Martial at present. The Reds are making a tasty habit of dramatic, late, climb off the canvas victories this season and again turned around a tie that had looked under threat on its head with a strong second half performance at Bournemouth, with the young Frenchman once again leading the charge.
It's easy to forget that here is a player whom was not wanted by his manager a few short months ago, and seemed certain to move out of the door marked 'Exit' after an insipid start to the season - a start that reached its nadir with his abysmal, lazy and lackadaiscal performance at Brighton. Three months on, as United returned to the south coast and started with the same line up apart from Chris Smalling ahead of the exiled Eric Bailly, the tables - and the form book - have been dramatically flipped on its head. After that game at the Amex in which you forgot he was even out there, it seemed unlikely that he would ever run out again in the red of United. Now he's a man in the form of his life, and is proving that his £50m transfer certainly was not down the drain. First Luke Shaw, then Victor Lindelof and now Martial, this becoming a season of resurrection and redemption for some of Manchester United's much maligned men.
In a season where United manager Jose Mourinho has seemingly ever only been one game from the sack, there's a delicious irony in the fact that it's Martial who has done more than most to keep his manager in a job. Let's not forget that Mourinho laid bare that he did not want Martial and, having alienated and ostracised one of Europe's finest, young, genuine 24-carat talents, he was prepared to let Martial leave. We can only be thankful that fate, circumstance or maybe even the powers that be, intervened and he stayed put at Old Trafford.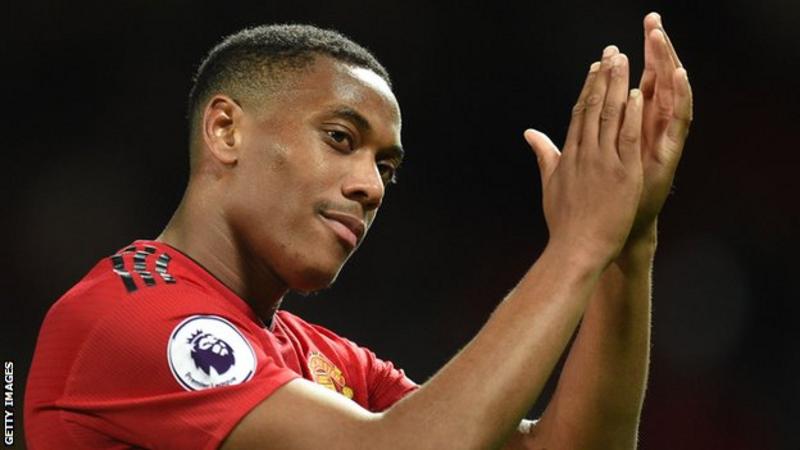 If Luke Shaw has been United's Player of the Season in the opening ten games of the season, Martial is not far behind. Since he burst on to the scene and brilliantly lit up an otherwise tepid and anodyne season under Louis van Gaal in 2015-16. No matter what he goes on to achieve in his career, he will go down in United folklore forever after THAT dazzling and devastating debut goal against Liverpool. Since then, Tony's United career has plateaud and become a frustrating case of what might have been.
His talent and ability has never been in question, but his attitude and work rate has sometimes let him down. It's impossible to know what's been going on behind the scenes, but someone or something has sparked his Old Trafford career into life. United's top scorer this term, Martial has five goals in four games - all them crucial in turning the tide or converting one point into three. His equaliser at the Vitality Stadium followed his stunning strike against Newcastle, brilliant brace at Chelsea and trademark winner against Everton. Since the West Ham game, United have enjoyed a slow and steady upturn in form and it's Martial who has been leading from the front.
The transformation in his trajectory has been nothing short of remarkable. Tony Martial he came from France, the English press said he had no chance..