When Ole Gunnar Solskjaer was appointed interim manager in December following Jose Mourinho's dismissal, third place looked a distant dream for United.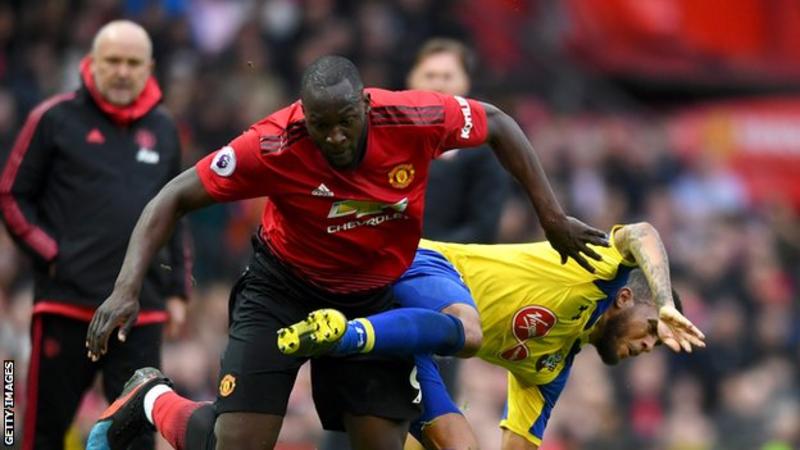 They're now three points behind third-placed Tottenham and will move four points ahead of fifth-placed Arsenal with eight matches remaining if we beat the Gunners in their own backyard (again) next weekend.
United's 10th win in 12 top-flight games under Solskjaer was perhaps their most entertaining match of his reign so far.
United, who had failed to win their previous three home games, looked like they would have to settle for a point after James Ward-Prowse's free-kick made it 2-2. For a while, it even looked as though Ralph Hassenhuttl's dogged, resilent and determined Saints would upset the Old Trafford apple cart and claim their third victory here in five years. United had only beaten Southampton twice at home since the south coast side were promoted back to the Premier League in 2012. Once again, struggling Saints (although you wouldn't know it from this showing) forced United to dig deep and pushed them to the very limit.
Here's the strange thing: despite the frantic, tense, topsy turvy nature of a thrillingly unpredictable tie - coupled with Southampton's impressive recent record against us - I never feared for United. Call it arrogance, call it confidence, call it whatever you will. I always felt that Man Utd were going to win this, one way or t'other. How many times have we been able to say that over the past few years. It speaks volumes of the confidence, belief and unstinting determination that Ole has instilled in not only our team, but us fans too. I always knew we'd somehow find a way, as we have done so many times before. It felt like the vintage United from the halycon days of yesteryear.
The fear and nervous trepidation of the Mourinho 'era' are as much a pipedream as a top four finish was upon Ole's appointment. We've got our club back and there's only one man (or perhaps two) responsible for that.
However, there is a never-say-die spirit about Solskjaer's United - the epitome of the great sides he was such a key part of - and Lukaku whipped off his shirt in celebration after hitting the winner - the 113th Premier League goal of his career. As Lukaku spun and rifled home, Old Trafford erupted but, for Solskjaer, there was no great fanfare. Stood on the touchline applauding calmly, he is a man aiming for more than merely a top three finish. The title may be beyond us this season, but it begs the question: what could have happened had he started his rescue mission earlier. For a man brought up with and accustomed to winning, Solskjaer has the long term vision of putting this club back on top in his sights. As ever, Ole strikes the right chord with the fans.
If ever there was a game that summed up what our club is and should be about, this was that game. It had everything - Old Trafford's very own Goal of the Season competition, chances galore, a crackling atmosphere, excitement aplenty, drama, and most satisfyingly of all, a classic late United comeback. I've enjoyed the last few months more than the past six years combined.
There was still time for Pogba to miss from the penalty spot after Stuart Armstrong had fouled Marcus Rashford, but even that failed to dampen the mood of the home fans.
Surely it can only be a matter of time before United's hierarchy make Solskjaer's appointment permanent. If - no - WHEN, he is announced as our next permament manager, Mike Phelan simply must stay at his side.
This is what it means to be United. Edge of the seat, sweaty palms, heart pumping. God I've missed those days. Thank you for giving us our club back Ole, Mike. There is nothing, and I mean nothing, like being a Red.