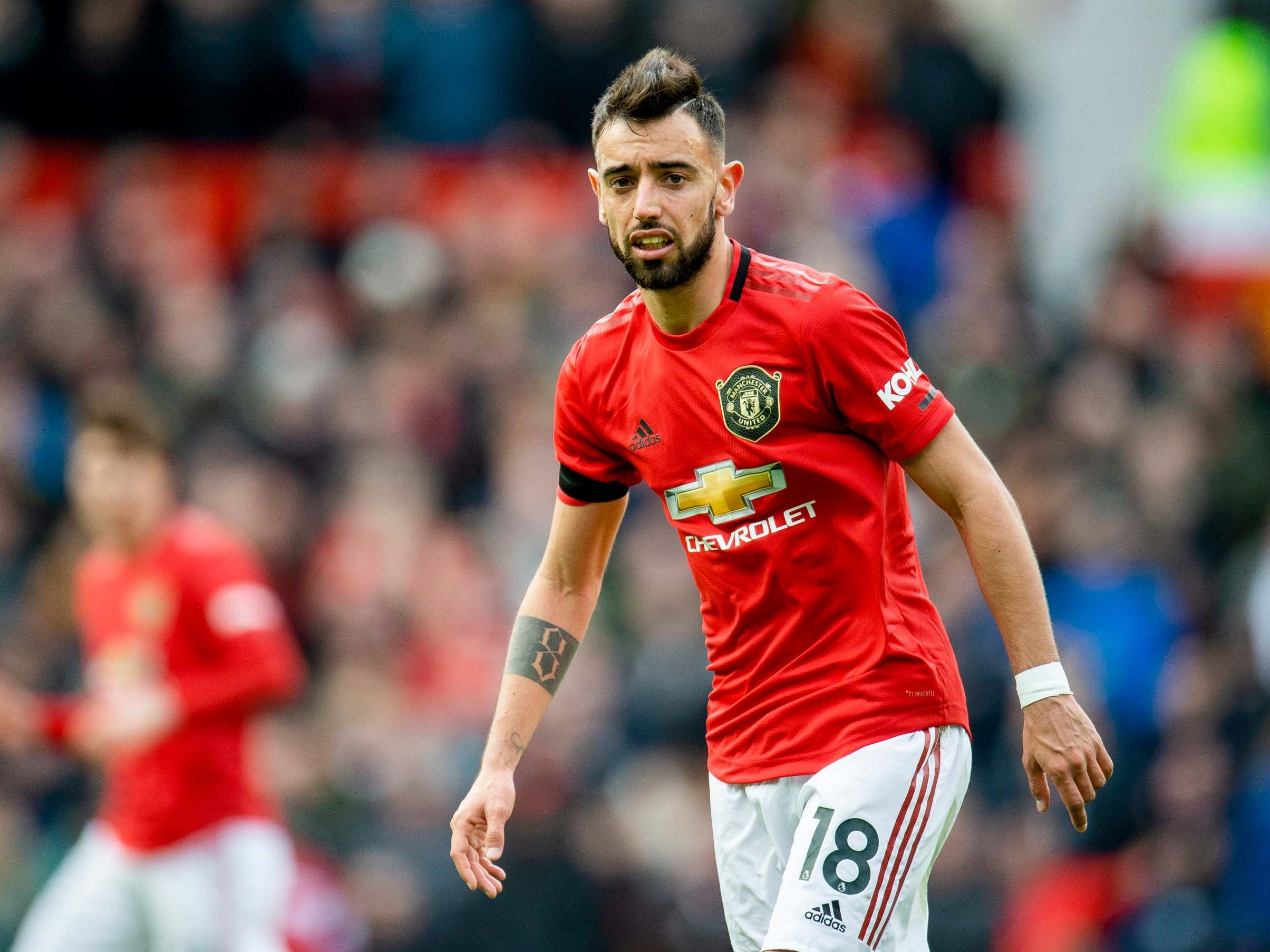 It takes a big character for someone to arrive at a club like United and instantly take on the responsibility of becoming the most important player.
The signing of Bruno Fernandes has injected a new lease of life into this side and our season and a sprinkling of stardust on and off the pitch. I've never seen a player make so big an impact in such a short space of time - imagine what might have been had we signed him last summer as we should have done.
As we welcomed struggling but improving Watford to Old Trafford, it was in the knowledge that this is exactly the sort of game we have fallen short in this season. Jesse Lingard and Andreas Pereira - conspicuous by their absence - aren't even good enough against the fodder of the Hertfordshire Hornets. We've had three number tens that simply aren't fit for purpose and, although Juan Mata is still a quality squad player, Fernandes represents a significant upgrade. He looks the real deal, a breath of fresh air and the epitome of a Manchester United player. A younger, faster, more agile version of the diminutive Spaniard, if you like. He's the best thing about this United side at the moment, a player who has settled immediately, something his more illustrious contemporaries have failed to do.
The Theatre of Dreams already seems set to become his stage, his curtain call, his destiny. Not for a long, long time have we had a breath-taking, edge of your seat player like this. Everything we did went through him, the maestro conducting the orchestra as United danced to his tune and Watford bent to his will. Three goals, four assists and one goal already with his Old Trafford career only three weeks old. He could be the signing that sways the future for United under Ole Gunnar Solskjaer.
Cheeky, classy and arrogant in a good way, Fernandes ran the show, dominated and showed exactly what we've been missing in the mysterious and continued absence of Paul Pogba. Not since the days of Zlatan Ibrahimovic has Old Trafford seen anyone with this kind of confidence, aura and flair.
Fernandes lifted the entire stadium and, as well as scoring and setting up the other two, his range of passing, use of the ball and direct style was hugely impressive. He found Anthony Martial to score a filthy second goal and played in Mason Greenwood for number three.
On top of that, he was brimming with pace and trickery and showed great awareness - clearly the special someone to unlock a mass defence while Pogba is out and Mata's ageing legs are used sparingly. He was telling his team-mates what he wanted and where to play the ball and he looks like a leader, another string to his bow that we desperately needed. I loved the way he scored his penalty with an elaborate jump and flicked finish beyond Ben Foster - pure impudence. United's transfer policy and recruitment strategy may have been questionable for a few years now, but there can be no doubting we've got ourselves a good'un here.
He's already made others around him better and raised the game of two players - Dan James and Martial - in particular. Martial has responded to the arrival of the string-pulling Portuguese with three goals in as many games for the first time since 2017. Good players elevate the level of others and Fernandes has done that.
Of course, every new relationship has a honeymoon period and there's a chance Fernandes tails off as opposition defences suss him out and stop him. We have seen glimpses of his quality but there's a lot more to come and he'll only continue to get better and better.
Arrogant, cheeky and an abundance of magic - we've got ourselves a new hero in Bruno Fernandes.
Bruno Bruno Bruno!