A month ago exactly to the day, Ole Gunnar Solskjaer arrived at Old Trafford as Man Utd's new caretaker manager with a plan: to restore belief, identity, to get everyone singing from the same hymnsheet and turn around the flagging fortunes of a talented but troubled group of men disillusioned with the negative and toxic shortcomings of the previous - failed - managerial regime.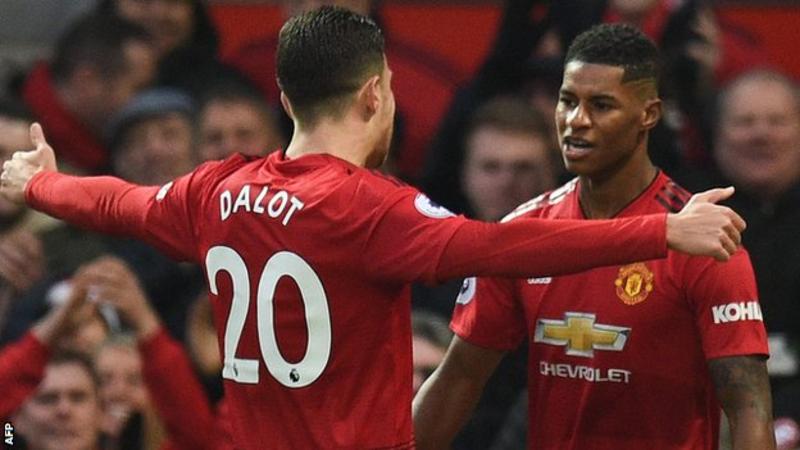 It's time to talk about Marcus Rashford. He is in the form of his life, playing the best football of his career in his third full Old Trafford season and has become a player reborn under the watchful gaze of a manager who can do no wrong.
Ever since the boy - and at the tender age of 21 he is still only a boy - from Wythenshaw burst into the national spotlight and shot to prominence literally overnight back in those madcap days of 2016, we've known he's special. Now we are seeing just how special indeed under a manager that has improved almost every player in the space of a month. In his 150th Man Utd game, Rashford's 41st goal was more than any other player in the red of United since he thrillingly and so unexpectedly burst onto the scene under Louis van Gaal.
Rashford's wonderful turn and finish just before half-time against Brighton was a measure of the confidence of a striker who cut a forlorn figure just weeks ago. Mourinho attempted to shoehorn Rashford into the role of archetypal no.9 target man - he wanted him to be something that Rashford simply can never be - a battering ram centre forward to bully defenders and bulldoze his way to goal. His primary asset - his searing, blistering pace, was criminally under-utilised.
The most glaring example of that came in the absence of the injured Romelu Lukaku in the FA Cup final defeat to Chelsea. It was a day in which the young striker endured a torrid time as he toiled in vain to turn the final his side's way. His decision making, sharpness, confidence and directness all dropped off a cliff and at times he seemed to be trying too hard to impress Mourinho. Rashford became a shadow of the player we know he can be and is.
Solskjaer has improved the form of nearly ever Man Utd player and none have benefitted more than Rashford. It tells you everything you need to know that the previously undroppable Lukaku has lost his place in the team and doesn't look like getting it back any time soon.
Kieran McKenna's reaction said it all in the dugout. Cheeks puffed out, the Man Utd coach could barely believe it as Rashford produced another stunning finish.
It was a world away from Mourinho turning away and folding his arms after Rashford missed a one-on-one against Young Boys in November. Two poles apart differences in mentality, its almost as if we are seeing two completely different players.
What was all the more encouraging, against Brighton, was how Rashford curled a chance over the bar earlier in the half but it did not play on his mind and he did not think twice about shooting from a similar position again. Again, hard to imagine that happening a few weeks ago.
Rashford has now been directly involved in 10 goals in his last 10 games and there is just no stopping him in this kind of form. For the first time in his career, Rashford has scored in four consecutive league games and is playing at a world class level.
Eight months on, and with Harry Kane injured, is there a better centre forward in the league than Rashford right now. The goal against Brighton was his fifth in seven games under Ole as the spearhead of Solskjaer's fluid attack.