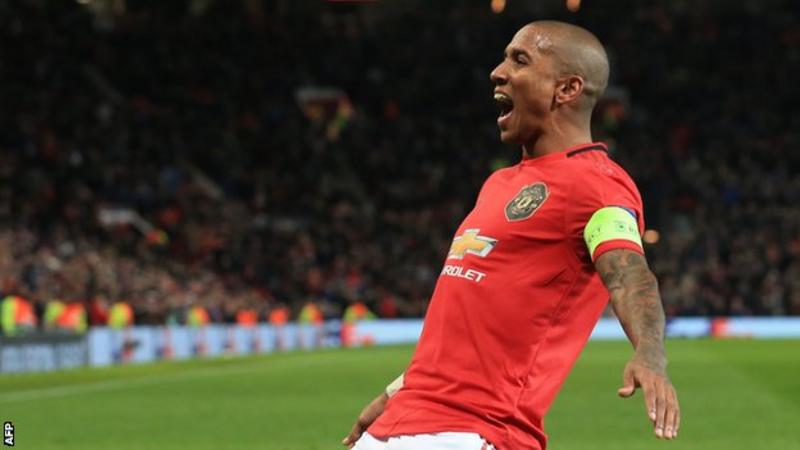 Inter Milan continued their trend of sweeping up United's deadwood as club captain Ashley Young joins the
Nerazzurri
for a fee of around £1.5m.
The 34 year old has played 261 times for the club, scoring 19 times, although he had fallen out of favour this season with the signing of Aaron Wan - Bissaka and emergence of Brandon Williams. With Diogo Dalot and Timothy Fosu - Mensah also waiting in the wings, it's clear that Ole Gunnar Solskjaer no longer sees Young as part of his plans.
Having been phased out by Ole, this was always going to be Young's last season at the club and he had not been involved in the last three games - indeed, he's featured only ten times in 2019-20.
Whatever you think of his capabilities in such a demanding job, Solskjaer deserves great credit for shipping out Marouane Fellaini, Sanchez, Lukaku, Chris Smalling, Antonio Valencia, Matteo Darmian and now Young. All were ageing, none were ever really good enough and there was no future by keeping these players at the club.
He becomes the third former Red, after Romelu Lukaku and Alexis Sanchez, to move to the San Siro.
Making a surprise move to Old Trafford from Villa Park, Young has plied his trade at our club for almost a decade, initially as a winger. He made an immediate impact in the Red of United, with his two brilliant goals and unplayable form in the 8-2 demolition of Arsenal helping him to hit the ground running. In his first season at the club, Sir Alex Ferguson's last, he showcased the form that had persuaded us to sign him, equally as adept on either flank as an out and out wideman. As Fergie retired and United struggled, so too did Young. Having said that, the 39-cap England man proved a reliable option for each of the four managers we've had since. Converted to a wing-back and full-back under Louis van Gaal, he has never moaned or griped at the decline of the club and has always been willing to do whatever asked of him no matter the situation.
Shunted around the pitch, Young played in every position except in goal during his nine years here. Van Gaal tried him out as a lone striker - spearheading the attack at White Hart Line - whilst Solskjaer has used him at centre-back as part of a three man defence. If there was a job to be done, Young did it. It is to his credit that he earned a Three Lions recall after four years in international exile, eventually going on to play in the 2018 World Cup as England made the semis.
I won't miss Young, he's certainly not a legend and definitely not someone I rated as a player. Young has never been the best player to grace Old Trafford - far, far from it.
But his conduct and service gets my respect. He never let the club down, always conducted himself well on and off the pitch with class and came across as an excellent professional. Like most ex United players, I wish him all the best. Good luck in Italy, Youngey.