It's all systems go again as English football took a step nearer to a return with the sport's roadmap out of a three month hiatus given the green light.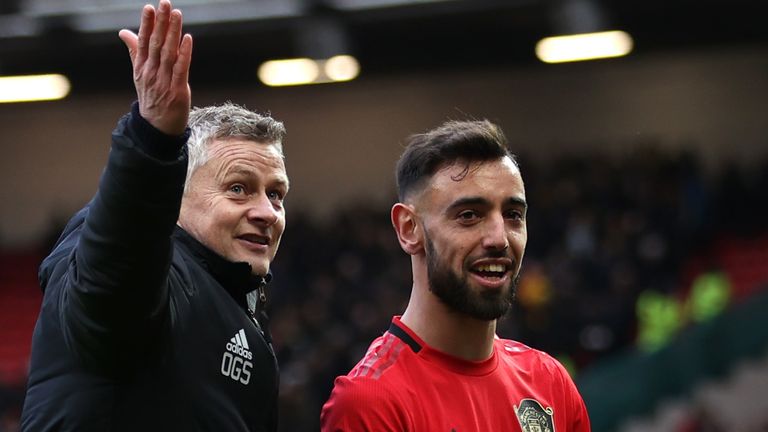 On Thursday, the Premier League announced the 2019-20 campaign will follow in the footsteps of Germany's Bundesliga with a behind closed doors return on Wednesday 17 June, with Aston Villa vs Sheffield United and Manchester City vs Arsenal - the four clubs with games in hand - subject to government approval.
The league was suspended on 13 March due to the pandemic and it will be 100 days after Leicester's 4-0 win against Midlands rivals Villa that competition will, provisionally - resume. United's first game after the resumption will be against Jose Mourinho's Tottenham on our first visit to the new Tottenham Hotspur Stadium. Our top scorer Marcus Rashford would've missed the rest of the season but is nearing full fitness and is expected to be ready in time for the restart.
A full round of fixtures, each with a staggered kick off time, would be played between 19 and 21 June. Friday and Monday night fixtures will kick off at 8pm, with Saturday games to start at 12pm, 2pm, 5.30pm and 8pm. Sunday games will be 12, 2, half 4 and 7, with 6pm and 8pm kick offs for any games being played out on Tuesdays, Wednesdays and Thursdays. We've gone from the ridiculous of no football at all to the sublime of an absolute festival of the beautiful game. Finishing the 2019-20 season would need six weekends and three midweek rounds with all parties wanting a provisional end date of Saturday 25 July.
The UK may be beyond the worst of the awful coronavirus pandemic, but the threat is by no means in our rear view mirror so safety guidelines and decisions regarding the league's return are yet to be issued by either the government or the Premier League.
Due to the fact that all the remaining 92 games will be played in empty stadiums, every single one will be broadcast live with supporters able to watch in the comfort of our homes, with pubs still closed in the fight against Covid-19.
For the first time ever, BBC Sport will show four live matches, with Sky Sports to screen 64 - 25 of which will be made free to air. The rest will be shown on BT Sport and Amazon Prime. Home and away matches seem the most likely for the majority of the ties, with a select few to take place on a 'neutral' ground on the advice of the government and police. It has since been confirmed that the Merseyside derby, Manchester City vs Liverpool and our fixture with Sheffield United will be three of those played at a neutral venue.
So far, 12 players and coaching staff have tested positive for the virus after 2,752 tests across the
league with everyone continuing to be tested twice a week at a rate of 60 per club.
Meanwhile, there will be FA Cup winners for 2019-20 - with United still in the hat at the last eight stage - with the quarter finals and our trip to Norwich to be played on the weekend of 27 - 28 June. The semis have been rescheduled for 18-19 July with the final at a deserted Wembley on Saturday, 1 August. FA chief executive Mark Bullingham said that the new dates are subject to "all safety measures being met" with the kick off times yet to be announced.
A decision on the UEFA competitions, with United having already sealed our spot in another quarter final, is yet to be made. European football's governing body will discuss the plans in due course.
Football without fans is nothing but beggars, indeed, can't be choosers but in these unprecedented times it's something to look forward too and a step towards, perhaps, a semblance of normality.
Liverpool, chasing their first league title in three decades, sit top of the league by 25 points with nine games left.