As debate rolls on over the players to have regressed under Jose Mourinho, one Old Trafford figure has undeniably hit his Man Utd ceiling.
It's mad to think that Chris Smalling's United career now spans eight years and – after the Everton game – now over 300 appearances.
Smalling, 29 in a few short weeks, has carved out a longer United career than defensive lynchpin Nemanja Vidic and is closing in on Gary Pallister and Steve Bruce. Despite Jose Mourinho's insistent pleas for a centre-back, and the signings of Messrs Eric Bailly and Victor Lindelof, out of our last 48 league matches Smalling has only failed to start 12 of them. He has started in all four of United's major cup finals under Louis van Gaal and Mourinho, enjoying and enduring mixed fortunes on the way to winning a Europa League, a League Cup and tasting the joy of winning and the bitter disappointment of losing in two FA Cup finals under the two managers.
Smalling's passing is errant, his distribution questionable, and even Pep Guardiola would struggle to convert him into an exponent of tiki taka. Spurs Lucas Moura made mincemeat of him in August's showdown and our number 12 struggles against quick forwards who beat him with pace. But yet, in the strange post Sir Alex Ferguson era, Smalling has been the closest player we've had to a reliable and durable centre back. In an ever changing back four that is still to discover any consistency or regularity despite being in the throes of Mourinho's third season, Smalling – justifiably or not – has been the one constant.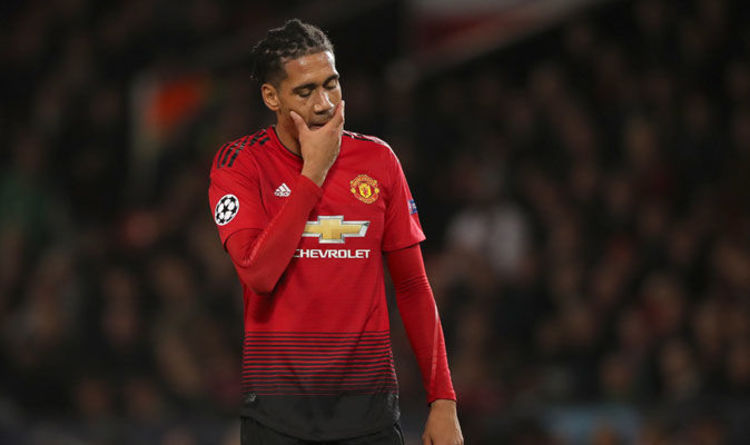 His 2015
annus mirrabilis
was so immense that he was voted our Player of the Season and Wayne Rooney lavishly proclaimed him as one of the world's best centre backs. That comment may have been over the top and wide of the mark, but Smalling obviously has something in his locker to have made both van Gaal and Mourinho not only stick with him, but continue to show faith in him as a regular when he could – arguably should – have been jettisoned. It's a damning indictment of our defensive deficiencies that an often much malinged player has remained a mainstay in a banter back four for so long.
As much as 'Mike's' longevity can only be admired, United cannot expect to challenge for the major titles with Smalling as a starter week in, week out. In his two title-winning campaigns, he was only ever a bit part player with 11 games in 2010-11 and one less in 2012-13. Jonny Evans started more than twice as many matches in the latter campaign and equalled Smalling's figures for the former.
There are two sides to the Maidstone Maldini – his brainless decision making that has jeopardised United in recent years, costing games and points in high profile fixtures, and the Smalling that can provide moments of brilliance at both ends of the field. He scored a goal of the season contender at Watford back in September and four of his 18 strikes have come from 2-0 behind in climb-off-the-canvas victories, notably in the same game at the same end in which Kompany out-jumped him from a corner at the Etihad in April's derby. He gave away the penalty for Richarlison on Sunday when already on a yellow, a daft foul similar to the one that led to Newcastle's winner last season. He is a player that can delight and despair in equal measure.
That Smalling has surpassed Vidic and is likely to emulate Bruce and Pallister's longevity is deceptive. Those three were steady starters in title-defending, never mind winning, teams and that is a level beyond Smalling.