Manchester United and Ole Gunnar Solskjaer couldn't have wished for a better start in the Champions League but ended up counting the cost of early elimination.
Defeat in Germany in a winner-takes-all showdown with Leipzig sent United back into the Europa League in the New Year, where Solskjaer's side will enter at the last 32 stage of a competition we have become familiar with.
United only needed a draw, but couldn't even manage that. 3-0 down with 20 minutes to play, the Reds launched a customary late fightback to pull back to within a goal, but - this time - there was to be no great escape. Our penchant in giving sides a two or three goal headstart finally caught up with us. Whilst there was much to be admired about United's late rally and fighting spirit, it was too little too late.
For the fifth time in nine seasons, the Reds find themselves in the second tier of European competition. It feels like a huge opportunity missed.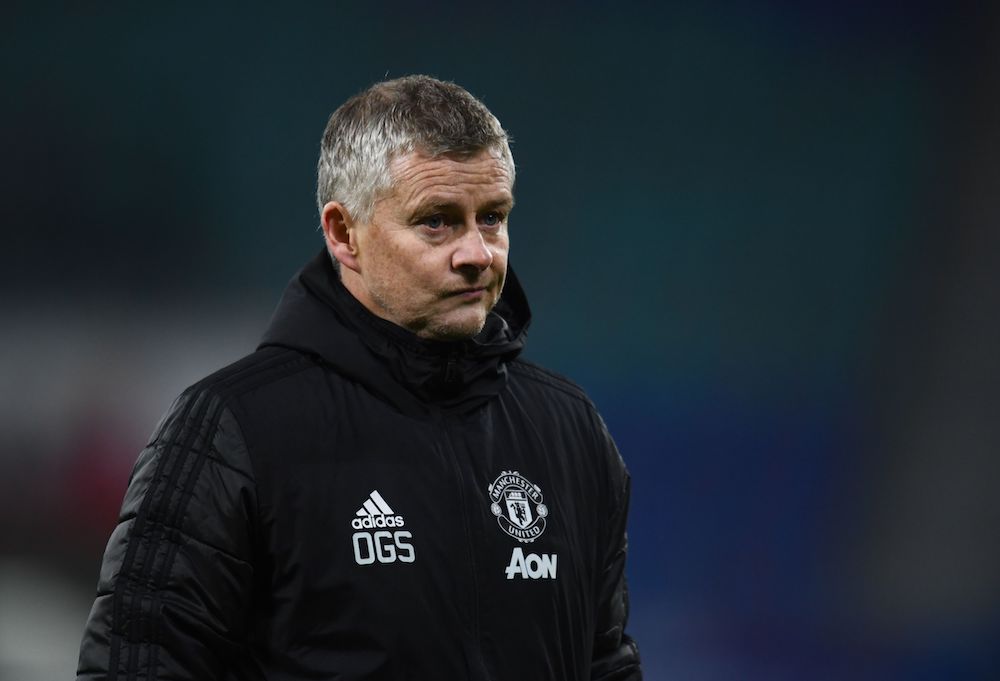 So how did it come to this? How did we end up here. Back in the Europa League after the briefest of flings, a one night stand with the girl we worked so hard to win over. Last season - a protracted, gruelling and seemingly never-ending twelve-month campaign - counts for very little. When the tournament really heats up and get exciting in February, United will be on the outside looking in. The jealous ex watching her former lover get off with someone else.
The Reds sailed into the tournament having secured qualification on the final day of the league season, but were handed a daunting group with the heavyweight of PSG and Leipzig - two of last term's final four - and looked up against it from the outset. It was a draw many of us looked forward to - after all, isn't that what the Champions League is all about - a chance to test yourself against the best the continent has to offer?
But despite being widely tipped to struggle as outsiders in the so called "Group of Death," those fears were quickly dispelled as the Reds stormed into pole position with a brilliant and deserved victory in the French capital against last season's runners up - a team boasting the stellar talents of Neymar and Kylian Mbappe et al. When that was followed by a thumping 5-0 win over Leipzig in our best European performance for many a year, expectations and hope sky rocketed. Two wins, six points, sitting pretty.
It looked as if the hard work was already done ahead of two games against the pot four side Istanbul Basaksehir - a jumbled, ragtag collection of journeymen veterans, loanee players and ex-Premier League cast offs.
Only it didn't work out that way. United were left embarrassed, to the point of negligence, as Demba Ba ran the length of the field to score. When Edin Visca made it 2-0 before half-time, the dye was cast. Despite Anthony Martial halving the deficit and the customary late charge, the damage was done. Only later did we realise how costly it would prove to be.
Matchday Four brought the reverse fixture as the Turkish champions came to Old Trafford and left with their tail firmly between their legs with United have exacted revenge having prevailed 4-1. United were back on track - surely the Istanbul defeat was only a blip and the Reds now seemed odds-on favourite to qualify as we topped the group with nine points from four games - only one from the last two would be needed.
We don't need to go into what happened next - we all know what unfolded, it's been written elsewhere and we don't want to make this a post mortem. Martial missed two sitters against PSG. We'd have been through had he tucked them away. Even a point in Turkey would have been enough. Solskjaer should have taken Fred off with the Brazilian walking a tightrope, and he would later be sent off having been partly the victim of the incensed Parisians histrionics.
A back three had worked wonders in Paris as we downed PSG, so it was no surprise to see Solskjaer use the shape again in Germany, particularly given he was bereft of twin turrets Martial and Edinson Cavani. Solskjaer deployed a diamond as we destroyed Leipzig at Old Trafford, so on reflection perhaps a 4-1-2-1-2 would have worked better than a back three with a trio of full-backs and two holding players. But you live and die by your decisions and trust yourself to get the decisions right when it matters. Sometimes it works, other times it doesn't. Those are the fine margins between brilliant success and inglorious failure.
The Reds have enjoyed plenty of dramatic European nights but this wasn't one of them. It was Leipzig's moment, and simply wasn't United's night. Even the best managers don't get everything right every time. Sir Alex had disappointments in Europe. We gave a good account of ourselves, but we just weren't quite good enough and fell short. It happens. That's football.
With the 183rd Manchester derby on the horizon on Saturday, Manchester United must pick themselves up and go again.