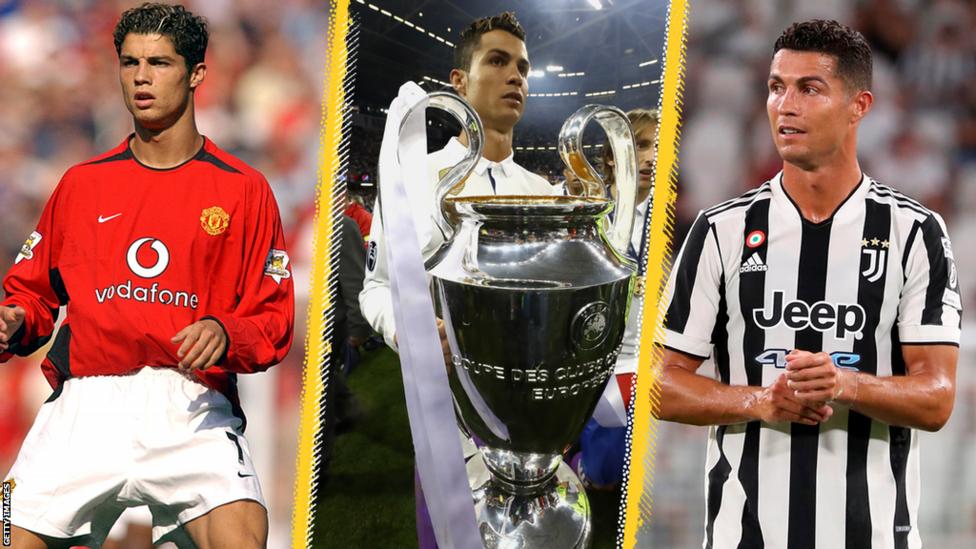 Twelve years after leaving, Cristiano Ronaldo returns to Manchester United as one of the greatest players the world has ever seen.
Long after this extraordinary exponent of his craft has ridden off into the sunset, his legacy will live on as a man who defined an era and inspired an entire generation of fans and players.
He left United as the best on the planet and returns over a decade on still going strong, now in the twilight of his career but with more trophies than most clubs.
Born and raised in Madeira, it was at United where Ronaldo's career really took off. He arrived at Old Trafford in 2003 as a
talented, teenaged and temperamental tyro with annoying hair, poncey earrings, the world at his feet and with more flashy style than any tangible substance. Six years on, he left the Theatre of Dreams as a legend, a man with hero cult status and a place in the annals of United as greatness personified.
Ronaldo's time at United bridged a generational gap as one great side - the league winning one of the mid-noughties - was rebuilt and remodelled, going through three fallow years when the Old Trafford garden was far from fruitful. But the player known simply as 'CR7' would emerge as the pantheon of Sir Alex Ferguson's last great side - the spearhead of a magnificent, all conquering juggernaut as the formidable Reds swept all before them en route to three successive league titles, a Champions League, an FA Cup, two League Cups and the FIFA Club World Cup.
But even as United's fortunes began to wane, Ronaldo's star was only just beginning to shine. He struck 118 goals in eight shy of 300 games in the Red of United - a frightening tally only enhanced by the fact he primarily played as a winger in most of that time. His best season in front of goal for the Reds came in the 2007-08 season as he plundered 42 goals across all competitions in one of the finest individual campaigns the club, and indeed the Premier League, had ever seen.
It was then Ronaldo hit his peak and become the greatest player on this planet - a status some would say he has yet to relinquish. Ronaldo had only just turned 23, but eclipsed the legendary George Best's 40-year old record of 32 goals in a season from the wing. CR7 fell only two short of equalling another great - Denis Law - who still holds the honour of the highest goals tally in a single season for the Reds (46). The Portuguese had assumed superstar status and his goals-per-game ratio that year is also superior to Luis Suarez's rate of a goal every 95.5 minutes in 2013/14.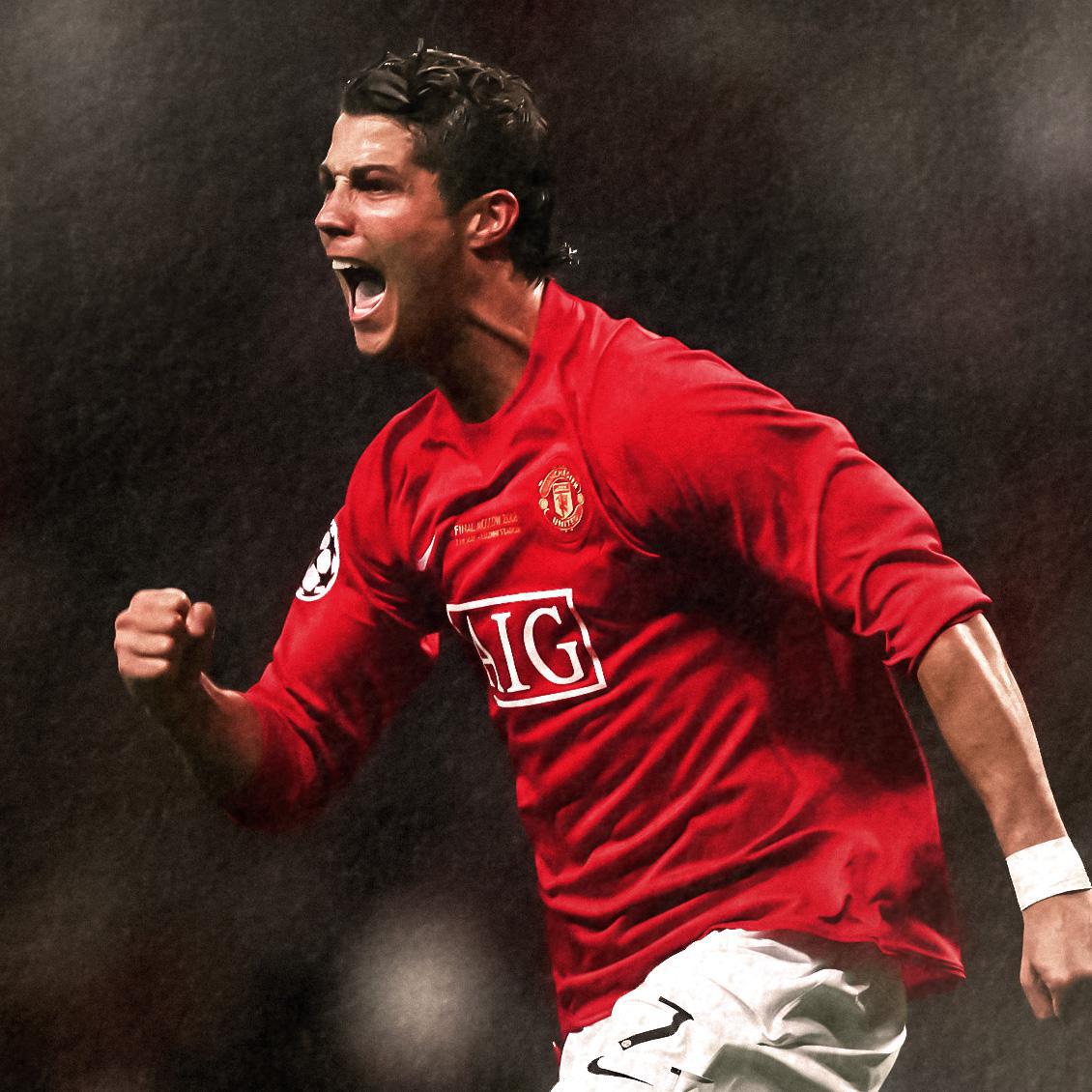 If that was impressive, Ronaldo's numbers only continued to smash through the ceiling upon leaving for Real Madrid. It was the young man's dream, and we watched with pride as his phenomenal prowess in front of goal struck new heights. His exploits in the white of Los Blancos made his success in Red look average as - over the next decade - Ronaldo would score goal after goal. In 438 games in the Spanish capital, he would procure a simply astonishing 450 goals (450...) to win two more league titles, four (four!) Champions Leagues, two Spanish Cups, three UEFA Super Cups, and the FIFA World Club Cup again (and twice more for good measure). Ronaldo had taken off at Old Trafford but, by now, he was in full flight.
Despite three relatively underwhelming years at Juventus, Ronaldo remained undimmed with another 101 goals in 134 matches. In total, Ronaldo has played 895 times for four clubs with 674 goals as well as Portugal's all time top scorer (109 goals, 179 caps) and equalling Ali Daei's all-time international record.
Never one to do things quietly, Ronaldo has also cut a swathe through his rivals on an individual level as well as 33 trophies across his club career. For the best part of remarkable, net busting decade, CR7 and Lionel Messi have battled it out - going at each other hammer and tong - for the Ballon D'Or as the world's best men's player.
In an individual head to head battle for the ages and football par excellence, the two finest players of our - and any other - generation have been at the peak of their considerable powers since Ronaldo left Old Trafford to join his rival in Spain.
Ronaldo picked up FIFA's top honour five times (2008, 2013, 2014, 2016 and 2017) but Messi has outdone to scoop the prize on six occasions including four in a row - 2009, 2010, 2011, 2012, 2015 and 2019.
Now he's back and has showed no signs of stopping - even last season, by now a veteran at 36, Ronaldo struck 36 goals in all competitions despite Juventus missing out on the title for the first time since 2011.
Viva Ronaldo, viva Ronaldo... ere' United sing, running down the wing, viva Ronaldo!