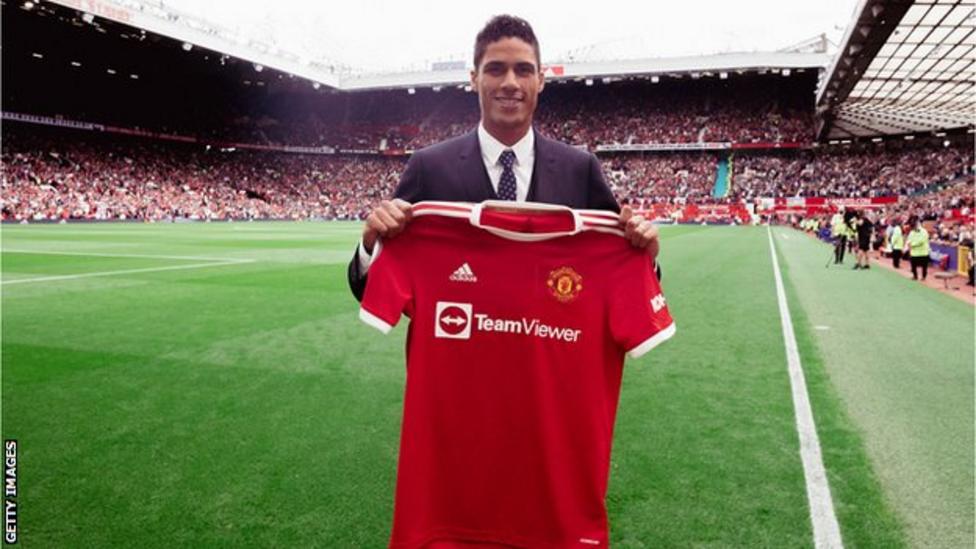 And so its official - Raphael Varane is finally a Manchester United player with the signing of the £34m defender confirmed on Saturday.
It was always going to take some doing to upstage the return of fans to Old Trafford as the Uniteds of Manchester and Leeds met on the opening day, but - in truly iconic style - the Frenchman walked down the tunnel and held his new shirt number aloft in front of a rocking, baying Stretford End.
The deal had seemingly taken an eternity to complete - with United having agreed an initial fee for the 28-year-old on 27 July - but then held up through quarantine requirements and image rights with manager Ole Gunnar Solskjaer admitting on Friday the deal was not "100% done" as United still needed to "dot all the i's and cross all the t's." It all left us wondering when and perhaps even if the deal would be struck, but then, 24 hours later, Manchester United's latest recruit walked on to the Old Trafford pitch as a Red for the first time.
34m for a player of this quality seems almost criminal, especially when you consider Arsenal bought Ben White - a player in only his second Premier League season - for 50m. I never thought we'd see such a madcap transfer window as Lionel Messi departed Barcelona and their arch rivals Real Madrid moved on Sergio Ramos and Varane - one of the finest centre-back pairings of their generation - in the same summer.
So what are Manchester United getting for their money? Widely considered one of the best exponents of his craft on the planet, the 28-year-old is one of the most decorated players in world football and brings with him a wealth of experience.
With a glittering CV of three La Liga titles, a Copa del Rey, three Spanish Super Cups, four Champions League titles, four FIFA Club World Cups, three UEFA Super Cups during his decade at Real Madrid, and the World Cup with France, Varane is a serial winner as the only United player from this current squad to win everything there is to win.
Only David de Gea is a league champion with the Reds, with Varane's influence and trophy-winning expertise across 360 games for Los Blancos a significant boost as United seek to end their four-year search for silverware. It's easy to see why he's so highly rated - United have needed a player like this for years. The club have been long term admirers of the French international with former manager Sir Alex Ferguson originally interested in the then 18-year-old Lens player and Jose Mourinho also attempted to bring the player to M16.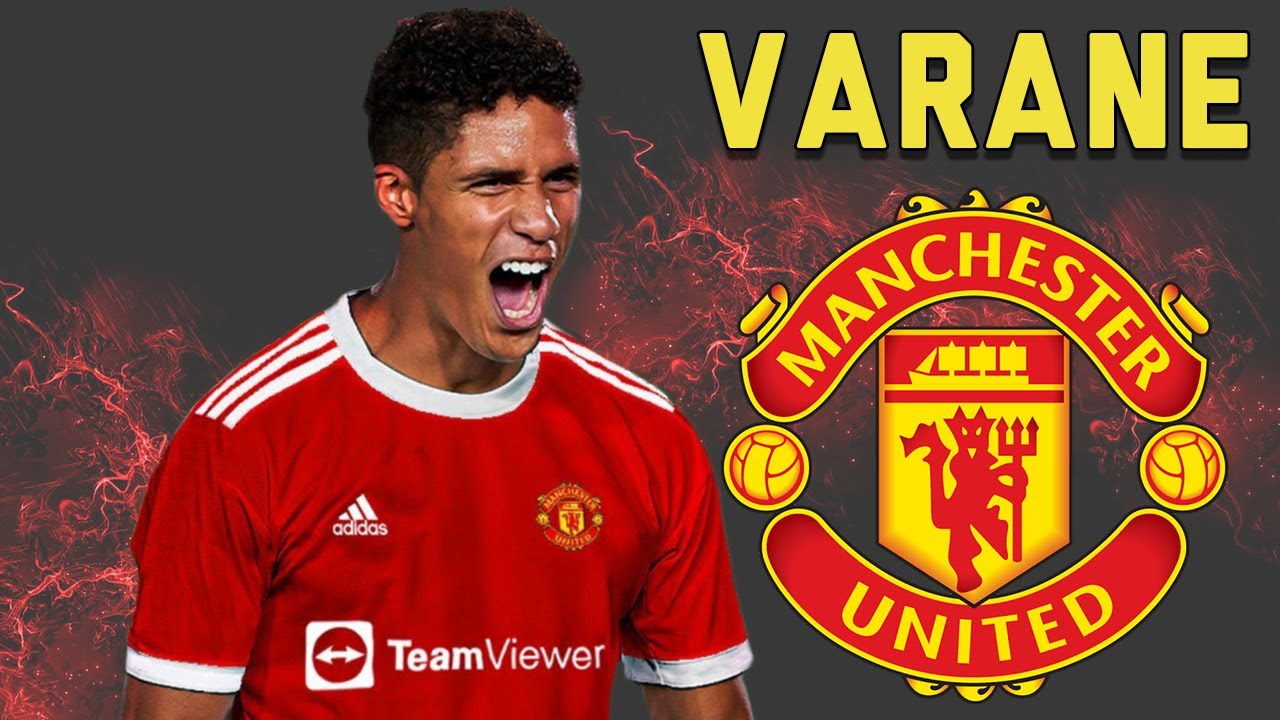 Ever since Rio Ferdinand departed Old Trafford in 2013 as Father Time finally tolled for a brilliant player, it left a gaping chasm in the defence that hasn't really been filled since. Plenty have tried - from the makeshift (Scott McTominay) to the moribund (Phil Jones) but none have succeeded. Ferdinand's exit saw the sudden absence of a specific type of defender, someone whom is dominant in his defensive duels whilst being calm and elegant on the ball to play out from the back. Last season, it was increasingly obvious we needed a partner for Harry Maguire - Varane ticks both boxes and generally brings an upgrade to a previously much maligned backline. That said, new Sweden captain Lindelof was excellent against Leeds but you feel it is his place in the team under the greatest threat now Varane has come in.
The affable Norwegian said: "We are all absolutely delighted that we have managed to secure one off the best defenders in the world over the last ten years. Raphael is a proven winner who we have tracked over a long period of time and we know just how much of a dedicated professional he is.
"We have a great depth of international defenders and he will add immense skillset, experience and leadership to our group. He is a unique defender with a rare combination of top level attributes we hope will rub off on our young players."
His guile to Maguire's grit will be the final piece of the puzzle in the defence for Solskjaer with Varane's pace, ability and composure on the ball the perfect foil for his captain's tenacity and aerial strength.
Varane will don the number 19 shirt at United, previously worn by Amad who now takes up 16 (Michael Carrick's former number). He will available for a debut at Southampton on Sunday - welcome to Manchester United, Raphael Varane.