Manchester United are again searching for a new manager - their fifth permanent boss in eight years - after Ole Gunnar Solskjaer finally saw the axe fall on Sunday. The dismal 4-1 defeat at Watford was the final straw for the affable Norwegian.
Michael Carrick will take temporary charge until a replacement can be found and here are five men we think could be considered to replace Solskjaer. Thanks for everything, Ole.
Zinedine Zidane
An interim appointment until the summer seems likely (please not Carrick or Darren Fletcher), but if United want to go big and go early, then 'Zizou' is favourite, almost by default. The most obvious candidate due to his status as an out of work manager, Zidane would reunite with CR7 and would strike a chord with the club's French contingent. Doubts remain though - he doesn't speak English and has only ever managed Real Madrid (and let's be honest, you or I could probably win three Champions League titles with the squad he had). Very much an unknown quantity but surely a consideration.
Erik ten Hag
The number one name on most Reds lips, the erudite 51-year-old seems to tick a lot of boxes when it comes to what a potential United boss should be. Winner of two league cups and the title twice in his native Netherlands, ten Hag's Ajax have won admirers for their eye-catching style with a team built on youth. However, it seems ten Hag is committed to his work in Amsterdam, so United would likely need to wait until the summer to get him. Ten Hag is reported to be interested in the job but won't leave mid season.
Brendan Rodgers
No doubt divisive due to his Liverpool links, but Rodgers is another who seems to fit our vision. Rodgers has built an excellent Leicester side with a mix of youth and experience, he's proved himself to be tactically astute and took the Foxes to FA Cup glory last season. But, again, like ten Hag, Rodgers seems reluctant to leave his role midway through the season. Rodgers has consistently rebuffed links to the Old Trafford job, but despite his tendency to falter at the final furlong (Leiceste have dropped out of the top four on the final day twice in succession), I'd 100% embrace the prospect of the Northern Irishman at United.
Mauricio Pochettino
The man who never quite goes away. United's board are admirers of Pochettino and he's long been linked with a move to OT but he is also in a job so - unless he's sacked from PSG - we'd need to bide our time. United and the ex-Spurs boss have been like ships passing in the night with the Reds having previously made an approach for him in the summer of 2020 but opting to stick with Solskjaer after an upturn in form. Pochettino has 18 months left on his contract in the French capital, but, existing in the strange Champions-League obsessed bubble at the Parisian giants, you're only ever a few games away from the metaphorical chopping block. Should Pochettino get sacked mid-season, United will surely try and get him in.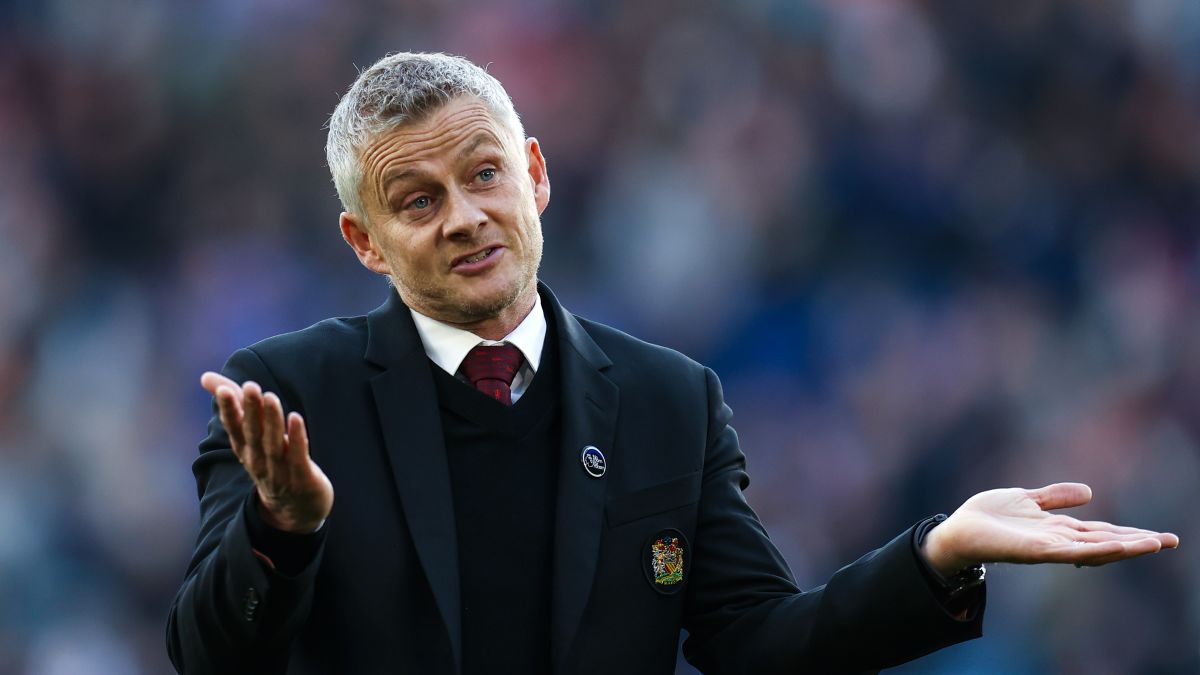 Laurent Blanc
Left field and perhaps more likely as an interim, the ex-Red defender currently manages Qatari side Al-Rayyan. He held an impressive win rate at PSG but who doesn't and it would be risky as you're effectively repeating the Solskjaer experiment by appointing a popular former player in the long term. If United have learned anything, they should keep clear but the Frenchman may get a tune out of fellow countrymen Paul Pogba and Anthony Martial. Blanc does at least - unlike Ole - have silverware on his CV in French football but by looking to someone with the "United DNA" we're continuing to look to the past rather than embracing the future. Knowing this lot, they'll give it to Carrick and Darren Fletcher.
After the Special One and then one of our own, United are once again searching for Yet Another One. For the record, I want ten Hag or if not him then Rodgers. I don't trust this board to get it right though.