The speed and the scale of Manchester United's dramatic descent took everyone by surprise.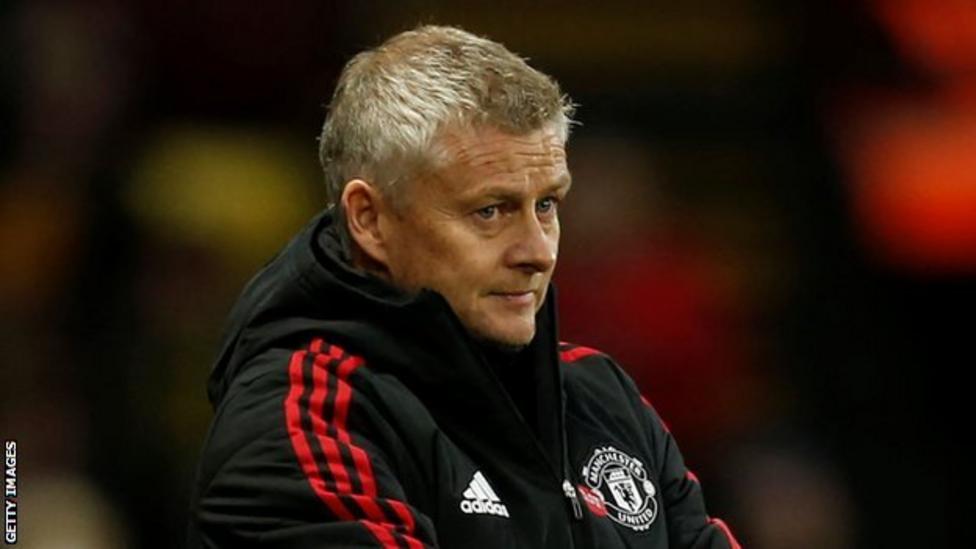 Not too long ago, it was all so different. There was much fanfare and back-slapping celebration when United secured Cristiano Ronaldo's return at the end of August. All seemed rosy in the Old Trafford garden.
When the Portuguese superstar marked his second Reds bow with a double in a 4-1 win over Newcastle, it seemed inconceivable that, ten weeks later, his manager Ole Gunnar Solskjaer would be sacked. The ink was barely dry on the affable Norwegian's new three-year contract and the Reds seemed well set to challenge for the title. There was little to suggest a catastrophe was just around the corner.
But a wobble turned into a full-scale crisis and - having survived the 5-0 home defeat by Liverpool on 24 October and the insipid 2-0 reverse to derby rivals Manchester City 13 days later, the end came quickly. Saturday's dismal 4-1 loss at Watford proved the final straw for Solskjaer. Not even this wonderful man, held in the highest of regard at Old Trafford, could come back from that.
The numbers are grim and damning. Four wins in 13 matches in all competitions since that Newcastle result, seven points from eight league games with one clean sheet, nineteen goals shipped in seven matches and out of the Carabao Cup (although it doesn't really count).
It would have been even worse but for David de Gea's injury time penalty save to give us a 2-1 win at West Ham, with Ronaldo coming to the fore in Europe with two late winners and a dramatic late point-saver in Bergamo against Atalanta.
For some, Ole was lucky to survive as long as he did. There was always an element of doubt over whether he was cut out for the job in the first place and certain sections of the press have wanted him to fail since he was given the permanent job in 2019.
That judgement is very harsh and Solskjaer did a far better job than he will be given credit for.
He restored pride in an ailing club that had turned in on itself during the dark final days of the Jose Mourinho era. Without question, he picked us up off the floor and took decisions for the benefit of Manchester United, a club forever imprinted on his heart.
He secured a second-placed finish in the Premier League last season, our joint best performance since the retirement of Sir Alex in 2013. We even dared to dream, for a few short weeks at least, as Solskjaer's United surged to the summit at the halfway point of the season - the first time we had gone top at that stage of a campaign since we last won the thing.
Had we beaten Tuesday night's opponents Villarreal in the Europa League final, he would have given himself both time and protection from the plethora of problems which have ultimately led to his downfall.
But a failure to do so only increased the pressure - and the questions over his managerial ability - and the effects of football's fine margins are ultimately now being felt.
Whilst United's collapse is not all his fault, that's certainly not to say he isn't to blame at all.
Loyalty and trust in certain players became a problem and eventually his strength became his biggest weakness. Quite why he decided to spend £35m on Donny van de Beek - a talented young creative player - but then hardly ever played him is the biggest mystery of all. Especially when you consider how he stubbornly persisted with the much maligned duo of Scott McTominay and Fred in the Dutchman's stead. Indeed, at times it felt as if Solskjaer never wanted van de Beek in the first place.
It was with a stroke of poetic irony it was forgotten man van de Beek who scored the final United goal of Solskjaer's time in charge.
He is the not the only one to be forced to the fringes this season. Solskjaer didn't use his squad anywhere near enough with Dean Henderson, Eric Bailly, Jesse Lingard and Alex Telles - to name but four - barely getting a look in. Solskjaer's nonsensical decision to pick a 5% fit Harry Maguire at Leicester after one training session speaks volumes when it comes to his lack of trust in his back up players.
Too many players lost both confidence and form. Maguire and Luke Shaw - two of this side's best players last season - excelled for England at the Euros but the pair were at fault for two of Leicester's four goals, ran into each other haphazardly for Liverpool's third goal and dithered indecisively to allow Bernardo Silva to nip in and score in this month's derby.
Maguire and Shaw were passive, leaving the ball for each other. It summed up the fear and timidity spreading like a virus through the team. Shaw has been the best left-back in the land over the past two seasons but looks like a competition winner at the moment.
On the other flank, the usually rock-solid and reliable Aaron Wan - Bissaka has been exposed and caught napping, standing off Joao Cancelo to allow the City full-back to cross unopposed and with the freedom of Old Trafford for the second goal.
Bruno Fernandes is in his worst slump in front of goal since signing for the club having not scored since that Newcastle game although he has picked up seven assists in the 13 games since.
One of the strong - and perhaps justifiable - aspersions cast against Solskjaer is his lack of identikit, a style on which to hang his hat, particularly when measured against his heavyweight contemporaries Jurgen Klopp, Pep Guardiola and Thomas Tuchel. In fairness to Solskjaer, though, some of our best days under him came against those three men and the affable Norwegian also outwitted Leipzig's Julian Nagelsmann, Marcelo Bielsa at Leeds and the man widely tipped to become his Old Trafford successor, Mauricio Pochettino.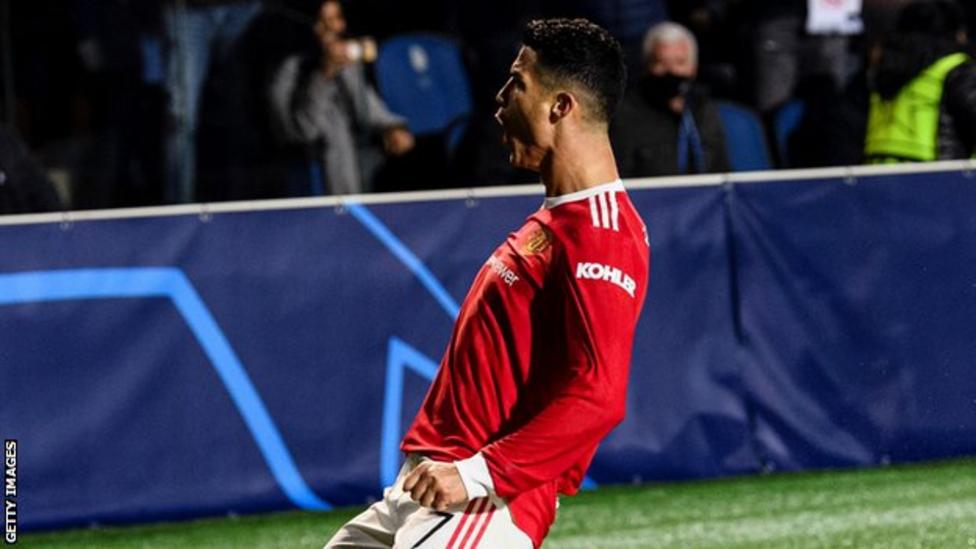 He shifted the unfit and not good enough duo of Romelu Lukaku and Alexis Sanchez, identifying their replacements as a young, dynamic strikeforce to run in behind, press and hassle the opposition into errors. The midfield weakness was never quite addressed, but he finally landed Jadon Sancho and turned Edinson Cavani into an excellent acquisition when it appeared the veteran Uruguayan was nothing more than another luxury panic buy. Solskjaer was building a Manchester United side in his own image - Sancho would play on the right, Marcus Rashford out wide left, with Cavani and the emerging Mason Greenwood to share the centre-forward role.
But Ronaldo's arrival smashed the template. Almost overnight, Solskjaer's plans were ripped up with Ronaldo shoehorned into the no.9 role he was never supposed to fill. Of course, you're never going to complain when the greatest player who ever lived turns up at your club, but - as a consequence, Cavani has barely played with Greenwood deployed wide right, forcing Sancho to the fringes. Ronaldo's ability and leadership should never be questioned and his goals have rescued us more than once this season but he's immobile and doesn't press. He didn't ten years ago and doesn't now.
Did Solskjaer really value Ronaldo's Second Coming as much as the United hierarchy, who knew what a commercial impact the Portuguese mega-star would have. As ever, they couldn't resist the pound signs flashing before their eyes.
If he wasn't, did he have the willingness and gumption to say so?
Even at the zenith of his United managerial tenure, the underlying feeling was whether Ole would be willing to engage in battle for what he believed was right with his bosses in the corridors of power. Ole's affable nature and reluctance to upset the Glazers and Ed Woodward meant he was perhaps always happy to accept the hand he was dealt rather than rail against them.
That narrative may help to explain why he survived those awful defeats to Liverpool and City. It may also explain why United never really wanted the demanding, fiery and high maintenance Antonio Conte.
Now though, we are searching for a fifth permanent manager in eight years - after the Special One and one of our own, it's time for Yet Another One.
After what has gone before, I don't trust the board to get it right this time.