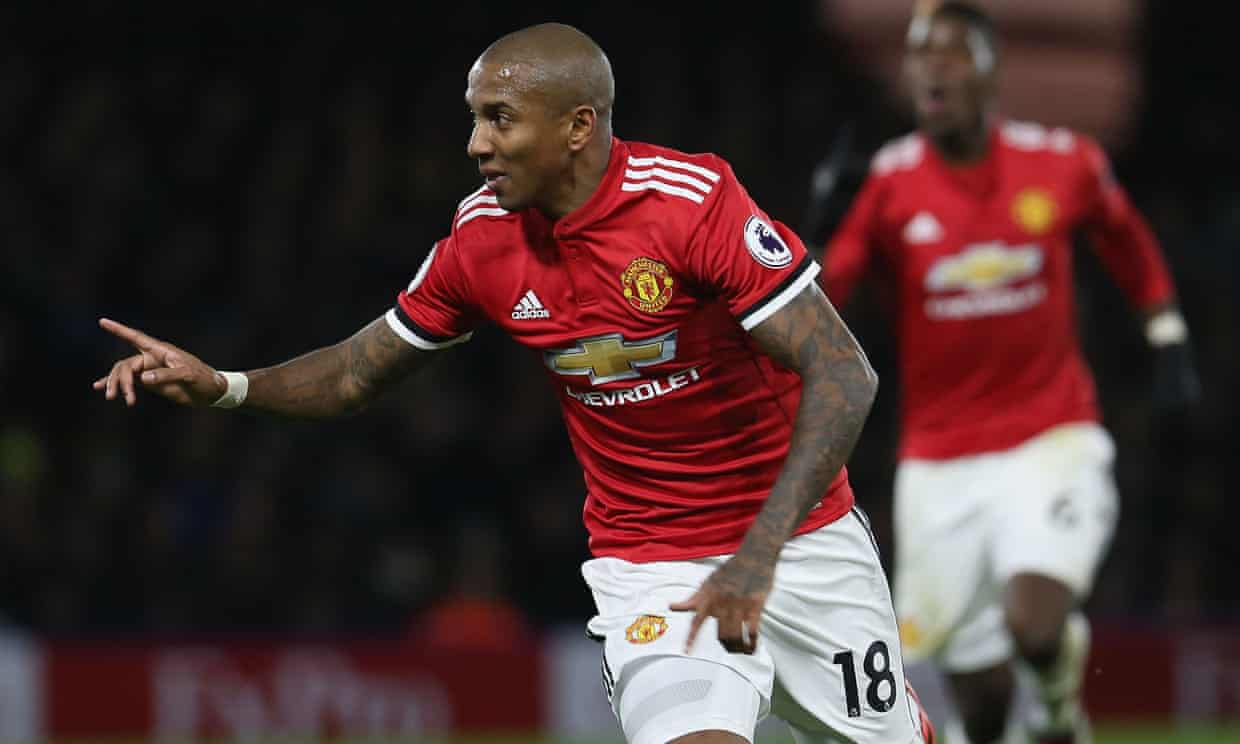 Like London buses... you wait ages for one to come and, when it does, they all arrive at once. Having not scored since May 2016, Ashley Young followed up his (albeit heavily deflected) winner against Brighton with a delicious double on his old stamping ground at Watford, for three goals in as many days.
The first was nice: a well-hit volley from 20 yards that came after clever play from Jesse Lingard, but the second was a huge surprise. When United won a free-kick 25 yards out, most expected Paul Pogba to take responsibility but instead Young surprised everyone inside Vicarage Road - including his manager and maybe even himself - with a brilliant, stunning set-piece that Roberto Carlos would have been proud of (some say the Brazilian has pictures of Young on his bedroom wall!).
Against Brazil at Wembley 15 days ago, winger-turned-full-back-turned wing-back Young played for England for the first time since 2013, a richly deserved recall for a much maligned - and often derided - player, given a new lease of life under Jose's tutelage. For all the talent, depth and quality in the boss's new-look United identikit, old stager Young - this side's third longest serving player - has ripped up the formbook and rolled back the years. It looked certain that Young's career at Old Trafford would come to an end and that he would be moved on as Jose overhauled the squad - instead he's become one of the manager's most trusted and reliable players.
For all the talk of United's need for a new left-back, it's testament to Young that he's keeping Luke Shaw - a specialist full-back ten years his junior - in the wilderness. Such has been the turnaround in Young's fortunes, it would be very harsh to drop him for a player who has had just 17 minutes of game time this season. Young is, for now, at least, proving to be more than capable of filling the position - and, on the occasions when Antonio Valencia is given the night off, Young is also as equally comfortable as a right back (as we saw when he played there, got an assist and was captain for the night against Basel in the Champions League in September).
Young was an out-an-out winger under both Sir Alex and his predecessor David Moyes, but it was under Louis van Gaal that he first played as a full-back - through a combination of an injury crisis and the Dutchman's often head-scratching rotation policy. He often struggled for consistency as United laboured through two soporific seasons of LVG, but it's under Mourinho that Young has truly come into his own.
United have scored five times this term as a result of whipped crosses from the boot of Young, including possibly the best assist of the season for Chris Smalling, in the recent home win over Newcastle.
He's looking back to his best, form which we haven't seen enough since his first season, when he was signed by Sir Alex in the 2011/12 campaign. If he continues on this current trajectory, what price on Young pushing for a surprise place in Gareth Southgate's squad for the World Cup in the summer.