The great 2018 comeback kings have only gone and done it again.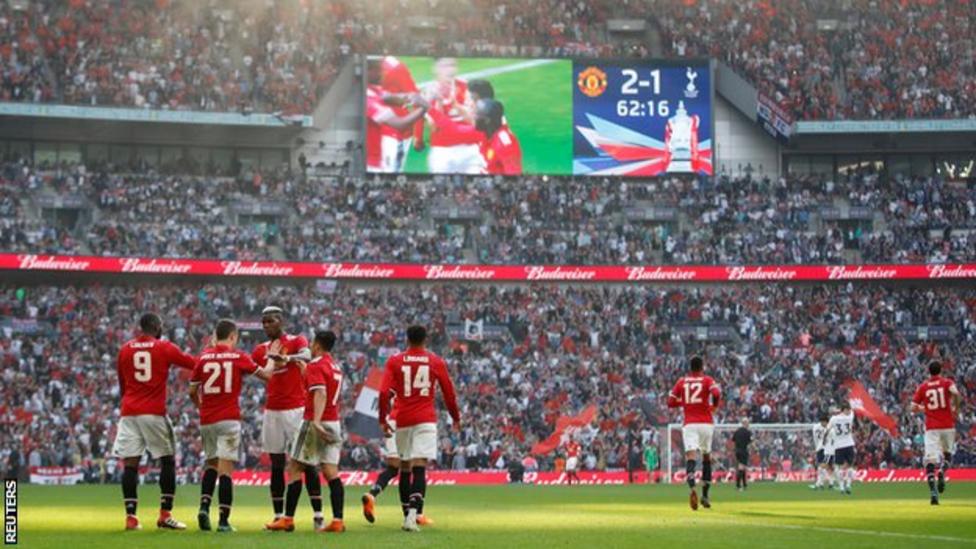 Many may continue to question Jose Mourinho, but there can be no doubting that the boss is building something special at Old Trafford. Yes it's true that the title has evaded us again this season, and it's also true that this side may lack the panache of old - but what cannot be doubted is the character, courage, fighting spirit and never-say-die- attitude that Jose has unrelentingly instilled into his United identikit. Forget free-flowing, all out attacking play, the precious commodity of never knowing when you're beaten and finding a way to win from even the most precarious of positions is what I consider to be the true charateristic of the so called "United Way" - if there is even such a thing. Surely the latter is what you want from your team far more than the former. Just ask Tottenham. There is a steely grit and guile about us that was missing for much of last term, and such resolve has become ingrained in this team.
In a manner befitting of some of Sir Alex's vintage teams, this side just won't lie down and refuse to be beaten by anyone, no matter their might. Back in February, the Reds were behind against Chelsea but turned the tie on its head to win it. At Crystal Palace eight days later, there was an even greater recovery from a 0-2 deficit. Then Manchester City went 2-0 up in the derby but even that was not enough to silence United's spirit. Again on Saturday at Wembley, despited being pegged back by Spurs early opening gambit, the Reds refused to buckle and completed another brilliant climb-off-the-canvas comeback, our fourth since the turn of the year. We needed to call on all those reserves to turn this one around in the face of a fierce early onslaught from Mauricio Pochettino's side.
Mourinho - now on course for a third major trophy in two seasons at United - prides himself, just like Sir Alex did, on his ability to inject the mental strength and resolve winners require into his players. We're showing that week in week out now as Jose's rebuilding job continues to gather impressive and ominous momentum.
Many thought that our club's once famed ability to snatch the unlikeliest of victories from the very jaws of defeat had left us forever and ridden off into the sunset with Sir Alex in 2013. Those doubts were only bolstered when the nature of such victories became conspicious by their absence during Jose's first season - the team having come from behind to win only twice during his debut campaign at the helm, and a paltry once in the league. This season, however - a campaign of progress - there's an unbreakable spirit once more coursing through the veins of this great club. The players have been brilliant, but Jose has to take a huge chunk of credit for instilling a newly found winning mentality - and also the influence of recently appointed coach Michael Carrick has possibly helped our cause. It's a trend that's sure to stand us in good stead for the future. The team are proving those critics wrong and long may it continue. COYR!