Huddersfield had lost 23 of their last 25 games in all competitions. In their last six alone, they had conceded 21 goals. The Terriers, relegated since March and on course to record one of the lowest points totals in Premier League history, were sinking into the Championship without a trace.
Enter Manchester United.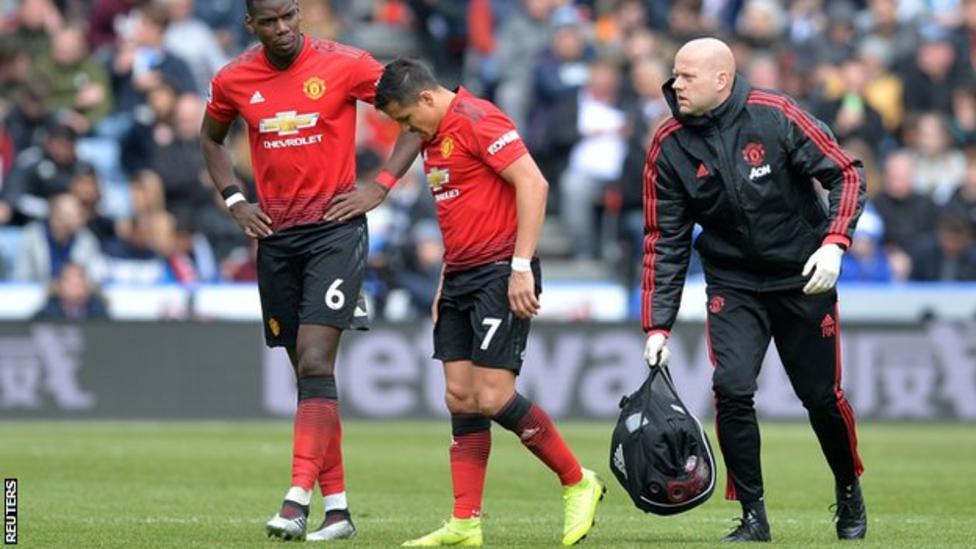 Yet they were the team to mathematically end any lingering hopes of Champions League football for 2019-20. In a season when Tottenham, Chelsea, Arsenal and - albeit briefly - ourselves have played musical chairs and Russian roulette with the carrot of the top four, United came a distant sixth in a pathetic three horse race. I'm beyond ranting. I'm not upset and, most damningly of all, not in the least bit surprised. It's happened too many times that nothing surprises me any more with this football club. So bad was it at the John Smith's Stadium, you could make a case for all eleven of those pathetic, half-arsed, lazy, lethargic, woeful, useless and lackadaisical players to be moved on. You could argue that every single one of those players could be upgraded. Every.Single.One.
Ed Woodward has had seven summers at Old Trafford so surely he has to get this one right. The whole club needs a shake up from top to bottom. Whilst City and Liverpool continue to demand excellence and strive for perfection, our penny pinching puppeteers in the corridors of power are killing this club, running it into the ground and ripping its soul out. The zenith of their ambitions is to do the bare minimum required to get us competing for a top four place. In the era of the Big Six, two miss out and its looking increasingly likely that United are going to be one of them for the foreseeable future. Watford, Wolves, Everton and Leicester all could well have caught us if the season had been extended by a few more weeks. It is no co-incidence that all are well run clubs with good recruitment. United face an almighty fight to stay ahead of those four - as well as trying to close down the chasing pack - in the coming seasons. It's going to take a decade to fix this mess. Ole might be at the wheel, but there's no engine and the vehicle he's driving is smashed to smithereens, beyond any tangible repair.
Blame Ole Gunnar Solskjaer all you want but it shouldn't have mattered what the line up or the formation was. We should be beating the fodder of hopeless Huddersfield with nine men and our eyes closed. In fact, in a team containing Ashley Young - it is mind boggling how this man is our captain - Phil Jones - just why? - and Nemanja Matic - it was like playing with eight. When Scott McTominay put us ahead at Huddersfield, we were asking the question of 'how many'. At full time, 'how many' was still relevant. How many should we get rid of? Solskjaer sat motionless and powerless for much of the last 30 minutes. On the rare occasion he stood, his hands were stuffed in his pockets, dumbstruck, demoralised and deflated. It appears he has given up on some of these pitiful players.
Luke Shaw is a contender for the Sir Matt Busby Player of the Year but yet made his third such mistake when he failed to get under a hoof down field and Isaac Mbenza raced through to score. As a professional footballer at a Premier League club, how is he not correcting these mistakes or, perhaps more pertinently, why has the coaching set up not picked up on it?
This is the worst United side I have ever seen and we have sleepwalked into this situation. Five months ago, United had eleven players sitting on expiring contracts. Jose Mourinho fell out with a lot of players - Anthony Martial and Paul Pogba, our French connection, to name but two. When he left, they've continued to show no effort, no stomach for the fight and still look as though they don't want to be here. David de Gea has held this club to ransom not twice but three times. We show too much loyalty, overindulge our players and favouritism is rife.Half of these twats want more money but are doing the square root of zero to warrant it. Some fans are split over whether we should bend to their wishes or get rid.
How startling it is to see Ander Herrera, of all people, urgently rally his teammates. Herrera was the only one who showed any remote leadership in response to the setback and the club's failure to agree a new deal with him means he has agreed to join Paris Saint-Germain. If only Alexis Sanchez would join him. Yet we think nothing of keeping players who are nowhere near up to standard.
Sanchez began the game moaning at a teammate and ended it by disappearing down the tunnel unassisted and injured. You wouldn't blame Woodward, sat in the same aisle as Sir Bobby Charlton, if he hopes that was the last time their highest-earner appeared in a red shirt.
The 19-year-old Tahith Chong replaced Sanchez in what could be the unofficial changing of the guard. Chong did more with his first touches than Sanchez managed in 54 feckless minutes. Chong was close to firing in an 88th-minute winner. Whatever the understandable reasons behind United's pursuit of Sanchez 16 months ago, they signed him at exactly the wrong time.
Scott McTominay's resurgence - he was, again, the only bright spot, and Sanchez's demise, perhaps underpin the recruitment reboot Solskjaer and Mike Phelan are overseeing. They want players genuinely enthralled by the prospect of playing for United and there is a reluctance to court marquee names. On the evidence at the John Smith's Stadium, it is easy to see why.