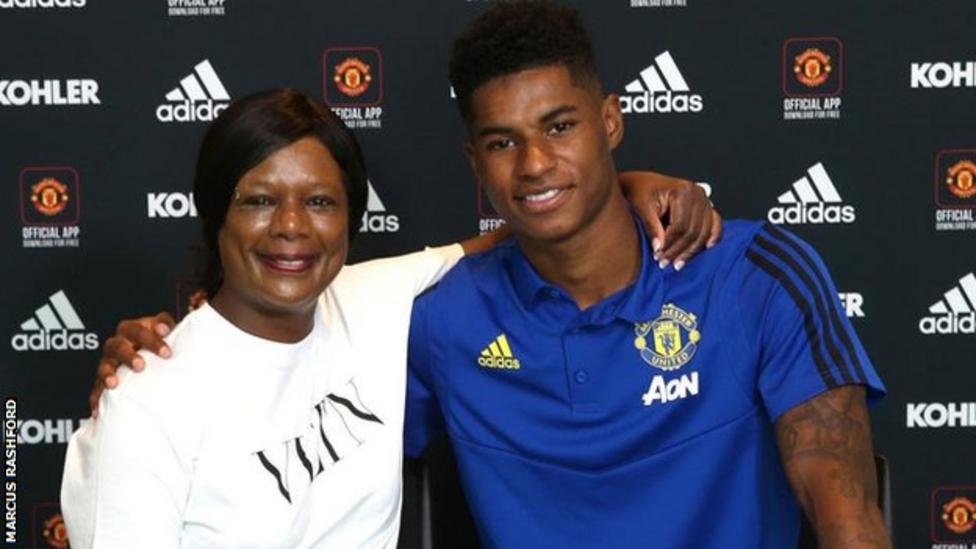 Having already raised £20m to help feed under privileged schoolchildren during the Covid-19 pandemic, Marcus Rashford continues to win hearts in his fight to end poverty.
Working with charity FairShare UK during the coronavirus lockdown, Rashford ensured that some of Britain's hardest hit families would be provided form, raising the money and delivering the meals himself.
United's number ten has shown that he's more than merely one of England's finest young footballers in an emotional battle with Downing Street after he penned an open and emotional letter to MPs in which he urged for the school voucher scheme to run into the summer months.
Rashford drew on his own experience on relying on free school meals and foodbanks growing up, saying his story was "all too familiar" for some families in England.
Gary Lineker said he was very impressed with Rashford's efforts, understanding that kids wouldn't normally be fed by schools during the holidays but that these are "very, very difficult times."
Since the lockdown, low-income families whose children ordinarily rely on free meals have been eligible to receive food parcels or vouchers, but the scheme will stop at the traditional end of term in July.
Rashford has pushed for this to be extended over the summer, with the full force of the economic impact of Covid-19 not to be felt for many more months.
Prime Minister Boris Johnson and the Department for Education said the decision will not be reversed - but Rashford is not giving up without a fight, tweeting: "we aren't beaten yet" and "MPs, please #maketheuturn#
2020 has not only proved to be Rashy's best season in front of goal for Man Utd, but also a year when he came of age as an inspirational role model, showing a maturity, an intelligence and a level headedness beyond his tender years. Using his status in the public eye to push for social equality is a very rare thing for a Premier League player, especially one so young. United have done a lot right during the global pandemic and Rashford is just another shining example of our club's high moral compass.
Rashford has previously learned sign language to help judge a poetry competition at a deaf school, and launched a Christmas shoebox appeal to help the homeless. Football has become irrevocably intertwined with political movement, and Rashford is one of the few footballers to stand up for what he believes in publicly. The haters will say it's nothing more than an elaborate PR stunt, but there's nothing to be gained from the PR surrounding these issues. He's taken action because he wants to campaign for changing lives. He will have earned so much respect and admiration, his mum and the club must be bursting with pride at the man he has become. He's an absolute credit to the name Manchester United.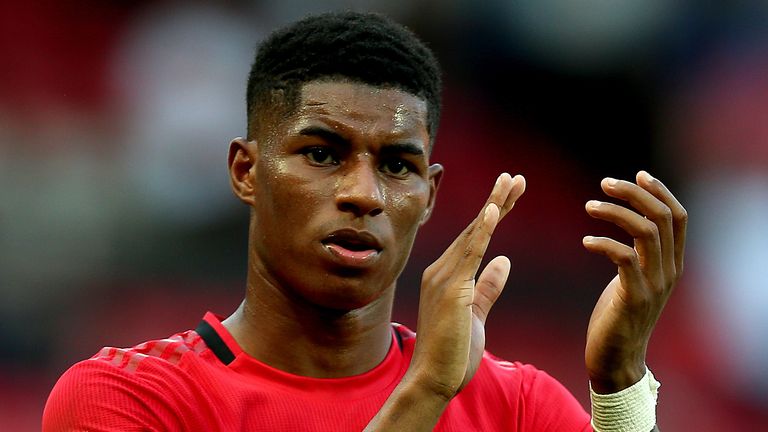 It says a lot about the running of the country when a professional sportsman, himself still only 22, has to take action because no one else has. He shouldn't feel he has to do this at all but Rashford's doing a great job. I'm beyond proud that he's one of our own, a man of the people, a superbly grounded and generous young man moulded as both a player and a person by his own humble roots in the underprivileged backstreets of Wythenshawe. Rashford has become a wonderful role model and honours far beyond those on the football field surely await for United's captain-in-waiting.