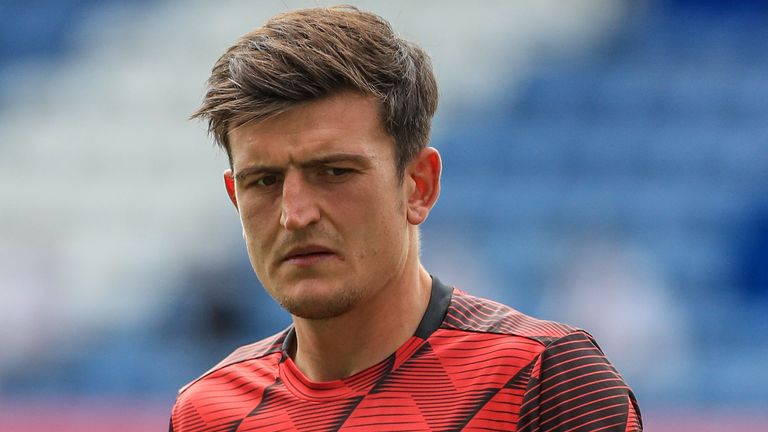 Manchester United have been rocked by the news that captain Harry Maguire has got himself into a spot of bother whilst on holiday.
What should have been a well deserved summer break on the Greek island of Mykonos instead descended into chaos when Maguire, his brother and another man were arrested after a scuffle on a night out. I don't know exactly what went on, nor do I profess to be a legal expert with insider knowledge on the Greek justice system. There seem to be three different versions of events ranging from Maguire leaping to his sister's defence to the three men becoming violent and assaulting the police. It's difficult to know which one to believe.
Either way, Maguire has been found guilty and been sentenced to 21 months and ten days in prison, although this will be a suspended sentence as he's a first offender and these are considered minor offences under Greek law. Maguire is free to resume his career and has indicated he will appeal the verdict, which was reached after only a day. His life and world have been turned upside down by events of the last few days which has left this calm, composed and outgoing character with a criminal record. Then again, even the most laid back of people can be transformed after they've knocked back a few drinks and been wound up. Add all that to the fact that there seemed little legal process, Maguire's defence team had a matter of hours to prepare, and the lack of time to examine evidence, hear witnesses and listen to both sides, and you get the impression this was rushed through by a kangaroo court.
Maguire is not the first United player to transgress, nor will he be the last. George Best frequently fell foul of the law and served a three month sentence for an offence similar to Maguire's. Eric Cantona infamously assaulted a Crystal Palace fan and Wayne Rooney found himself in hot water on more than one occasion over drink driving and public intoxication. Another of our former captains, Roy Keane, was cleared of assault before being banned for five games and fined a record £150,000 for the Alf-Inge Haaland incident. Then of course there's Rio Ferdinand's eight-month ban for missing a drugs test. All very different misdemeanours, but all saw the players end up in front of a court.
All five are still revered as legends at Old Trafford. They are human, it happens, and no one is perfect. When one of our players gets into trouble, we stick by them and back them to the hilt. Should Maguire be banned for playing football ever again? There's absolutely no evidence to suggest this should be the case and there are several cases of other footballers and sportsmen committing worse crimes with nothing doing.
Chelsea's Marcos Alonso and Plymouth goalkeeper Luke McCormick were both involved in fatal drink drive incidents and the latter served a five year jail term, but both continue to ply their trade at professional level.
Withdrawing Maguire from England duty was the right call by manager Gareth Southgate but, more pertinently, should Maguire still captain Manchester United? This is where things get complicated. The easy decision would be to strip him of the armband, but you have to consider what that would do to his confidence and career. It could affect him so adversely as to be counter-productive. To strip him of the fabled armband could ruin his form, cause a permanent decline and impact dressing room morale. The captaincy of United is not simply symbolic, but a lifetime's ambition, the greatest of honours and highest of privileges. No one has ever been so dramatically stripped of it before. It takes some coming back from and presents Ole Gunnar Solskjaer with arguably the biggest call of his Old Trafford tenure so far.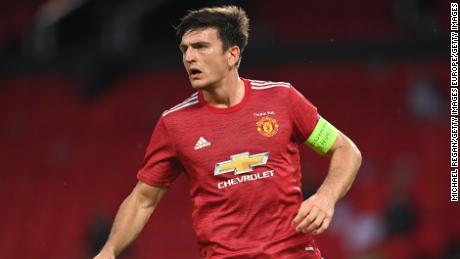 If Solskjaer makes that decision and takes it off Maguire, then who's next. There's not exactly a long line of captains in waiting. Paul Pogba? A man who has publicly flirted with other clubs, carries a big ego and hasn't acted like a future skipper. Marcus Rashford and Mason Greenwood may get their day, but both are still too young. Their time will come. Bruno Fernandes has only been here since January and, although he has shown signs of leadership, Fernandes should concentrate on what he does best - magnifico, conductor, string pulling creator in chief. Again, the armband may find its way to him further down the line.
For me, it will do more harm than good by taking the armband off Maguire so early into his captaincy. It would create an unnecessary problem and, as already mentioned, could affect team spirit. Maguire is set to appeal and could still yet see his conviction quashed so there doesn't seem any big rush to make a decision on this one now.
United should continue to back their man.