Even by Manchester United's standards, Tuesday was a crazy day. First came the news of our captain's court case and conviction, a 21 month suspended prison sentence for assault, bribery and resisting arrest, before an even bigger bombshell later on that night.
Barcelona's announcement that Lionel Messi wants to leave the club predictably sent the world of football into a frenzy and, within hours, United were inevitably mentioned as among those clubs chasing the six time Ballon D'or winner's signature.
This sort of thing has happened before. It's not the first time Messi has spoken about leaving, or indeed, not the first time he's even attempted to do so. Barcelona always manage to placate him in the end and I expect this time to be no different. There are no guarantees in football, of course, or indeed in life, but I would be very surprised if we don't see Messi at the Camp Nou again in 2020-21.
To say he's important to that club would be the mother of all understatements, he's known to have a major influence in their decision making and Barcelona is all the little Argentine has ever known. Winner of ten league titles and four Champions Leagues, Messi is Barca's all time leading goalscorer with 634 but has become disillusioned with life in Catalonia after the club's trophyless season culminated in an 8-2 defeat at the hands of eventual winners Bayern Munich.
So it still seems very unlikely he will actually go, but let's imagine the seemingly impossible happens and he actually does leave. Any club in world football would surely want to sign arguably the greatest player the game has ever seen, but his situation is complicated and there's only a very small number of clubs that could actually realistically do so. Messi has a 700m (yes, SEVEN HUNDRED MILLION) release clause and earns over a million a week in wages, absolutely astronomical by any stretch of the imagination. He claims he can leave on a free due to a clause in his contract, but Barcelona claim it's no longer valid and a legal battle could ensue. Regardless of the whys and wherefores, with these sort of numbers floating around surely only Paris-Saint Germain and our neighbours from across the road, Pep Guardiola's mob at Manchester City, could realistically afford him.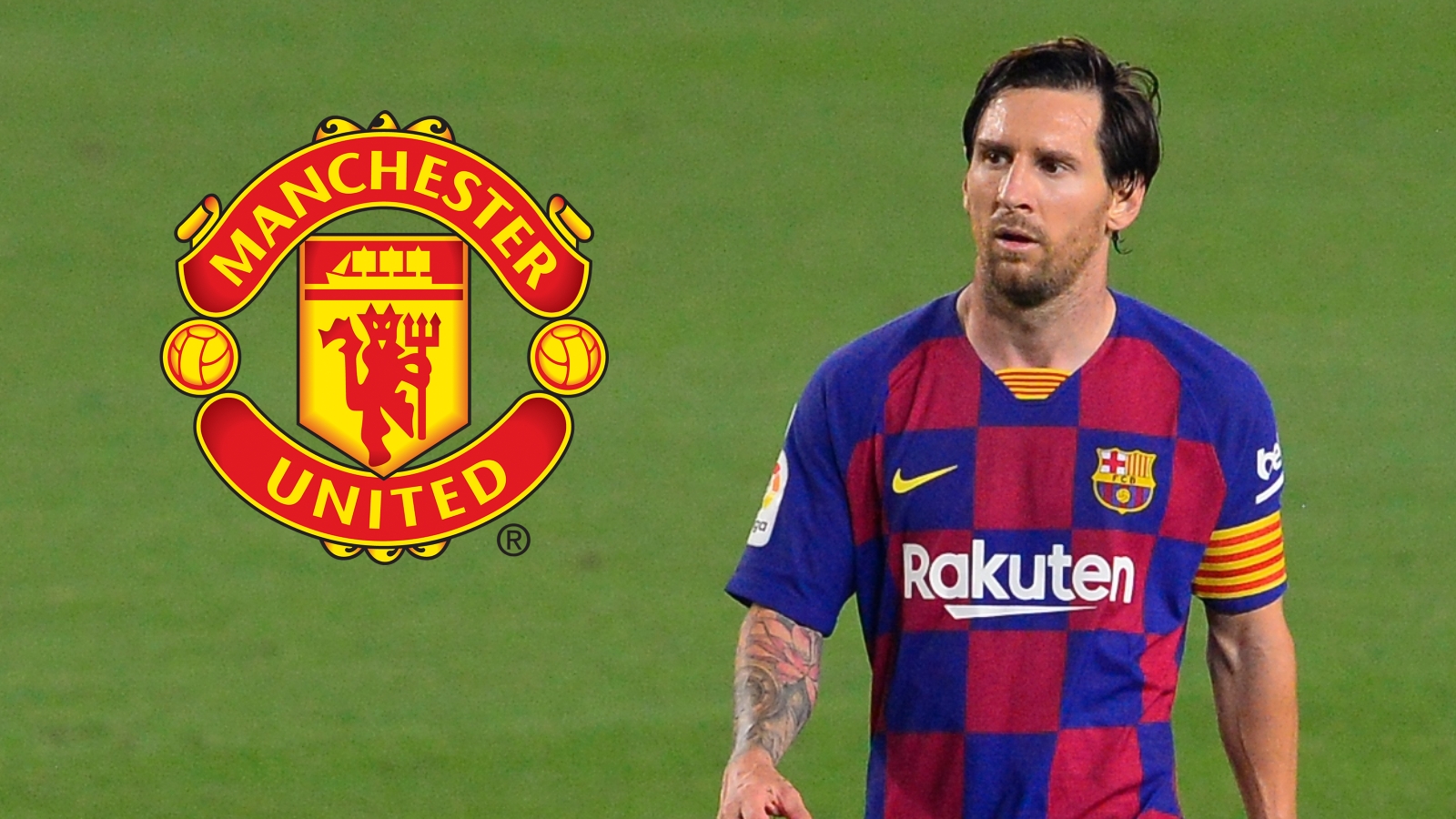 Yet Messi is the dream signing for a board driven by commercial dealings. Imagine the shirt sales and marketing revenue United would generate if we signed him. The biggest club in the world buying the greatest of all time and one of the most marketable, recognisable faces on the planet. The Glazers dream. Some may scoff at the very notion of Messi at United given our tendency to blunder our way through transfer markets, but consider this: in March, American football team Tampa Bay Buccaneers made major headlines by procuring Tom Brady, NFL's equivalent of Messi. The Glazers own Tampa and when they go big, they go big. Very big indeed.
He's 33 and past his prime, but Messi still has a couple of years left in him and why wouldn't you want him at United. The younger players would learn so much from having a player like him in their midst, it would certainly solve our right wing issues and it would be the most sensational coup in the club's history. This is Lionel Messi we're talking about. We'd also become the only team in history to have our generation's two best players turning out for us, albeit at different stages of their career. Even better, could we entice a certain Mr Cristiano Ronaldo back from Italy to rejoin United and link up with Messi... oh, stop it. OK, I'm fantasising now but we're allowed to dream, right..
Of course, there's no way absolutely any of this will ever happen..