In reality, Ralf Rangnick and his Manchester United side never had a chance when they crossed the city to face Pep Guardiola's all conquering sky blue juggernaut.
United had won on their last three visits into enemy territory but never looked like making it four on the spin this time, in the 187th all-Manchester meeting.

With Cristiano Ronaldo injured and the half-arsed Edinson Cavani again conspicious by absence, United had no striker and so shoehorned Bruno Fernandes into an alien position as a false nine. Even had Ronaldo been available, logic dictated United would need to sit in and hit on the break with pace - a tactical plan not conducive to the talents of the Reds ageing centre-forward.
Throw in the presence of two second string full-backs, a third choice centre-back, an understrength midfield and a teenage winger and United were beaten before they had even started. Depleted and down to the bare bones with a bench akin to a wasteland with a few scraps thrown on to it, United kicked off at 4.30pm more in anodyne hope than genuine expectation. Recent history gave us reason to be confident as those hat-trick of wins suggested but I was not expecting a result - City's superior quality, intensity and strength in depth would surely prove too great for United's makeshift, hastily assembled side. Not for the first time coming here, United's underdogs would need to defy the odds again. This time, there was to be no upset.


In last term's corresponding fixture, Ole Gunnar Solskjaer had turned the tactical tables on his illustrious counterpart with a fluid, high energy, high pressing blueprint which took City by surprise and laid the foundations for an improbable victory.
For all his faults, Solskjaer didn't often err when it came to the big occasion and interim boss Rangnick - at least for a while - looked to have replicated his predecessor.
United were good for the first half hour: we committed men forward on the counter attack, tried to press, won the ball high up the pitch and moved it through the lines quickly. Rangnick took a risk, it was exciting to watch and a brave approach.
We caused them problems, created chances and despite trailing to a de Bruyne double, Jadon Sancho's stunner encapsulated United at their best. The Reds were 2-1 down at half time but still carried a threat and were well in the game.
Sancho showed flashes, Paul Pogba drifted from powerhouse to periphery, Fernandes fluctuated and Scott McTominay - at times a one man band against City's slickers - tried, but toiled in vain. Anthony Elanga looked lively but also showed naivety in his passing and decision making on his debut in the derby.
What happened in the second half, we'll never quite know. United's threat simply evaporated - possibly because of fatigue, maybe a lack of fitness or perhaps even the sheer size of the task against one of the finest opposition sides on the planet.
The threadbare Reds battled gamely but City put the game beyond doubt 22 minutes from time through Riyad Mahrez. By then, Marcus Rashford had been introduced as Rangnick looked to inject fresh pace and purpose into his flagging side. It has been a recurring theme throughout the German's interim time in charge - spells of very good play and possession from the Reds at times but only in short bursts rather than anything sustainable across 90 minutes.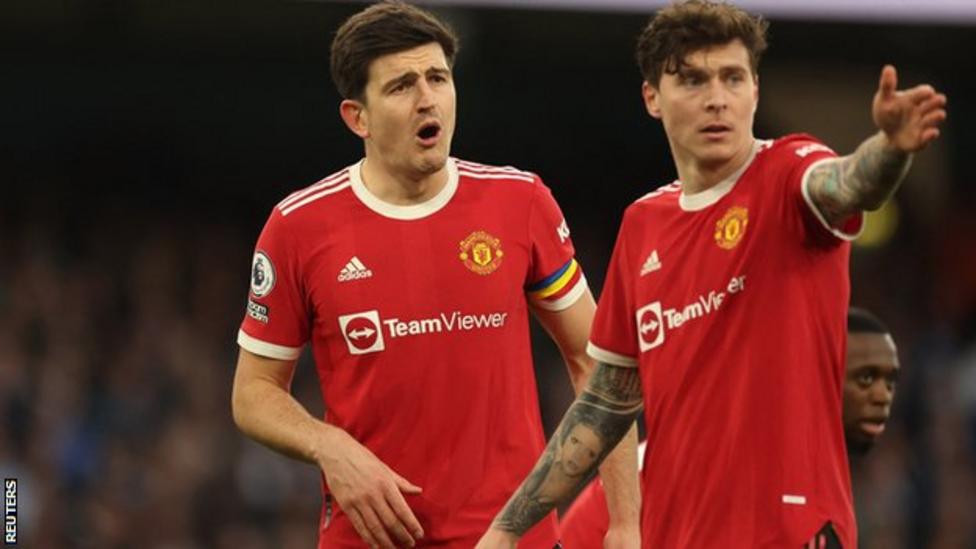 In the end, the Reds were simply outclassed and outmanoeuvred by this finest of football teams in the finest of fettles. Manchester City can do this to any team in the world when they're in the mood. Unfortunately this time it was us on the receiving end. City won 7-0 the other week so it shows you just how utterly ruthless and relentless they are. It would've hard enough with a full strength team but with the team we had, it was nigh on impossible. Expectations must be kept in check.

Sometimes you might strike lucky and nick it, but nine times out of ten you should expect to come out on the losing side. 4-1 flattered City, United gave it a go and it was a decent effort considering the XI we had - an XI which has never played together before - but we were beaten by the better side. No shame there, it happens. It was always going to be a question of what City's final winning margin was going to be. The post mortem will be long and damning but context is important here: look at the circumstances, look at the team we had and look at the opposition. Kudos to Pep Guardiola and his magnificent winning machine.
I'm proud of the performance, which might sound odd after a 4-1 defeat, but we hung in there, heads didn't drop and we kept going. In no way were City three goals better than us: a deflected third and a very tight offside tight in Mahrez's favour added flattering gloss to the scoreline and didn't tell the story of the game as a whole. I won't have it that we gave up - it was more fatigue than anything else.
A chastening day for Rangnick and his Reds but its important to remember this is only our second defeat under the German and we won't play a team as good as this for the rest of the season.