Bruno Fernandes may have been the catalyst for United's recent upturn in fortunes but no one has quite gone from strength to strength like Fred.
Small in size but increasingly huge in stature, the diminutive 5ft 4 Brazilian was dismissed a figure of fun, a joke player, an expensive flop and a symbol of Manchester United's recruitment failings as he endured a torrid start to his second full season in Red.
Underwhelming, lightweight and seemingly short on quality, Fred was a player Jose Mourinho admitted he never wanted and it showed.
It is to his eternal credit that he has turned his Old Trafford career around from much maligned outcast to the first name on Ole Gunnar Solskjaer's team sheet. So much so, you'd be hard pressed to find a more in-form midfielder on the continent at the moment. N'golo Kante gets all the plaudits as one of the best in the business and the benchmark for everyone else, but Fred is outperforming him right now, even if the Chelsea man is injured. His stats across the season are superior to his more illustrious peer, with 154 interceptions compared to Kante's 127, a 66% pass completion rate and more distance covered.
Stopping attacks, making interceptions, passing between the lines, working the channels, linking play, tenacious, strong and brave, Fred has been the ultimate big game man and is adding goals now. All this despite not having a regular partner alongside him in the middle. Nemanja Matic, Scott McTominay, Paul Pogba and Andreas Pereira have come and gone but Fred has remained consistent, and his confidence has soared with a regular run of games in the side. Where are those critics now? Eggs and faces come to mind.
Before Thursday night's game with Brugge, Fred had only scored once for the club. Although his position stationed in front of the back four at the base of midfield means goals do not define him, it was the one chink in his armour. He tripled his tally in eight second minutes against the depleted Belgians, first with a neat finish from a Jesse Lingard cut-back and then a thumping finish from distance - his first strikes in 53 games.
On a night when new signing Bruno and veteran playmaker Juan Mata shone, Fred was the pick of the bunch and picked up the official Man of the Match award with 40% of the votes. This is the player we thought we were getting and the Fred who was so impressive at Shakhtar Donetsk.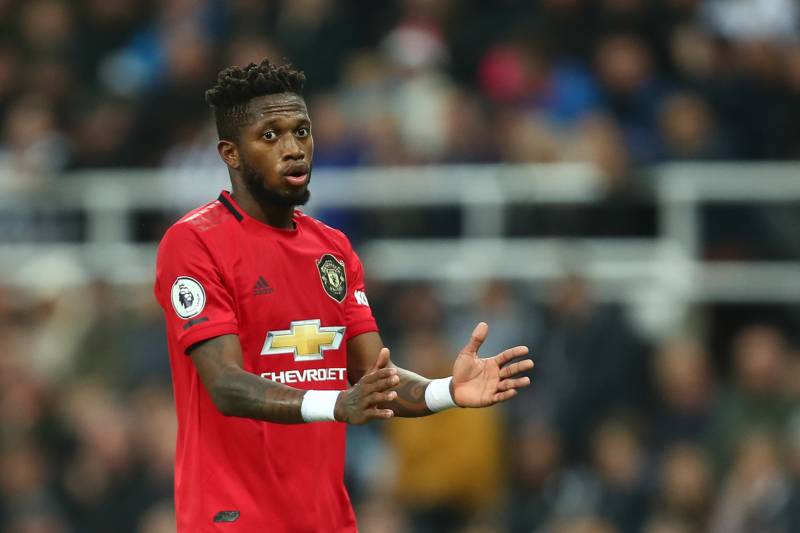 Is there a more under-rated player anywhere at the moment than this man? I'll admit it, I didn't think he was up to the job and wasn't afraid of saying so - indeed, I penned many an article on these very pages questioning his suitability as a Man Utd player, especially after the October defeat to Newcastle in which we went in hard on him. I don't like being wrong but on this occasion I'm happy that's the case. I'm struggling to remember such an individual improvement in a player in such a short space of time. Perhaps people that don't watch him don't realise why he's so important and an unsung hero, much of his work goes unnoticed but you could say the same for the likes of Kante, Sergio Busquets and Ilkay Gundogan to name but three.
The Ukrainian Premier League winner is industrious and effervescent, too. Always buzzing tirelessly up and down the pitch, he never stops running and fights for the badge. That's something that will always endear you to us fans, and - like most of his South American compatriots - he's tenacious and willing to get stuck in. He averages an impressive 3.5 tackles per game and is equally adept at snuffing out the opposition as he is at starting attacks. A contender for our Player of the Season?
He was the sole creator, destroyer and enforcer in that midfield for so long, an almost impossible task for one man on his own. With Bruno Fernandes and the returning Sir Scott of McSauce, Fred's quality will continue to shine through. Fair play to him for turning things around after an inauspicious first year in M16. It shows a mentality, desire and hunger to get better and improve, both for him and our team. That's the attitude we want from players donning the iconic red of Manchester United.