The Football Association and the Premier League have been forced into unprecedented action with the suspension of all elite football until 3rd April amid the Covid 19 outbreak.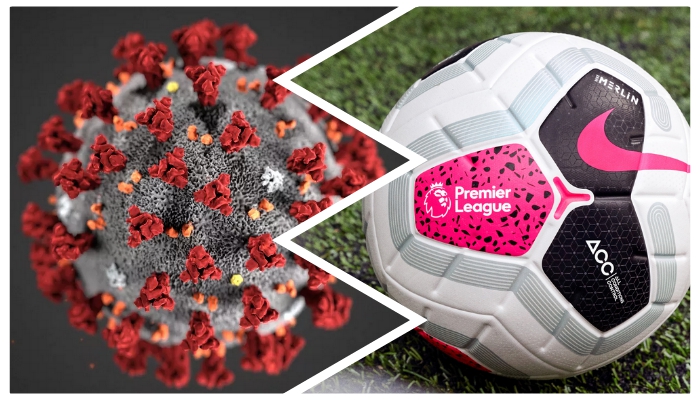 All top flight, EFL, FA Women's Super League and Women's Championship - along with all UEFA club games - have been put on hold amid the coronavirus crisis.
United's Europa League last 16 second leg with LASK at Old Trafford is therefore suspended, along with the draw for the quarter finals.
The news was hardly unexpected with the hierarchy following in the footsteps of all of Europe's other major leagues. With Serie A, Ligue 1, Bundesliga and La Liga also facing a definite suspension, fans are left with a huge football-shaped hole in all of our lives. That said, whilst football is of paramount importance and sport unites us when times are tough, nothing can take precedence over people's lives. Health and safety must come first. It's the correct decision and the corridors of power were left with no other realistic option. Typical, just when United are hitting form, the season and our momentum grinds to a juddering halt.
The Premier League said action would resume on April 4th "subject to medical advice and conditions at that time."
Arsenal manager Mikel Arteta and Chelsea player Callum Hudson - Odoi tested positive for Covid 19 late on Thursday with the powers that be finally forced to take action.
Three Leicester City players are self-isolating, and the first team squads at Everton FC and AFC Bournemouth have also shown symptoms of the rapidly spreading virus. Daniele Rugani of Juve and Sampdoria's Manolo Gabbiadini are also known to have contracted the illness. We wish these players and Arteta well and hope they make a full recovery.
Still, it should have come earlier, long before the straw that broke the camel's back.
Premier League chief executive Richard Masters said: "In this unprecedented situation, we are working closely with our clubs, the government, the FA and the EFL. We can reassure everyone the health and welfare of players, staff and fans are our priority." Masters added that the league will look to finish the season and re-schedule any displaced fixtures.
Ten people have now died from the potentially fatal disease in the UK and there have been nearly 600 known cases across the country.
We will keep you updated with the situation as it develops here at United Faithful.