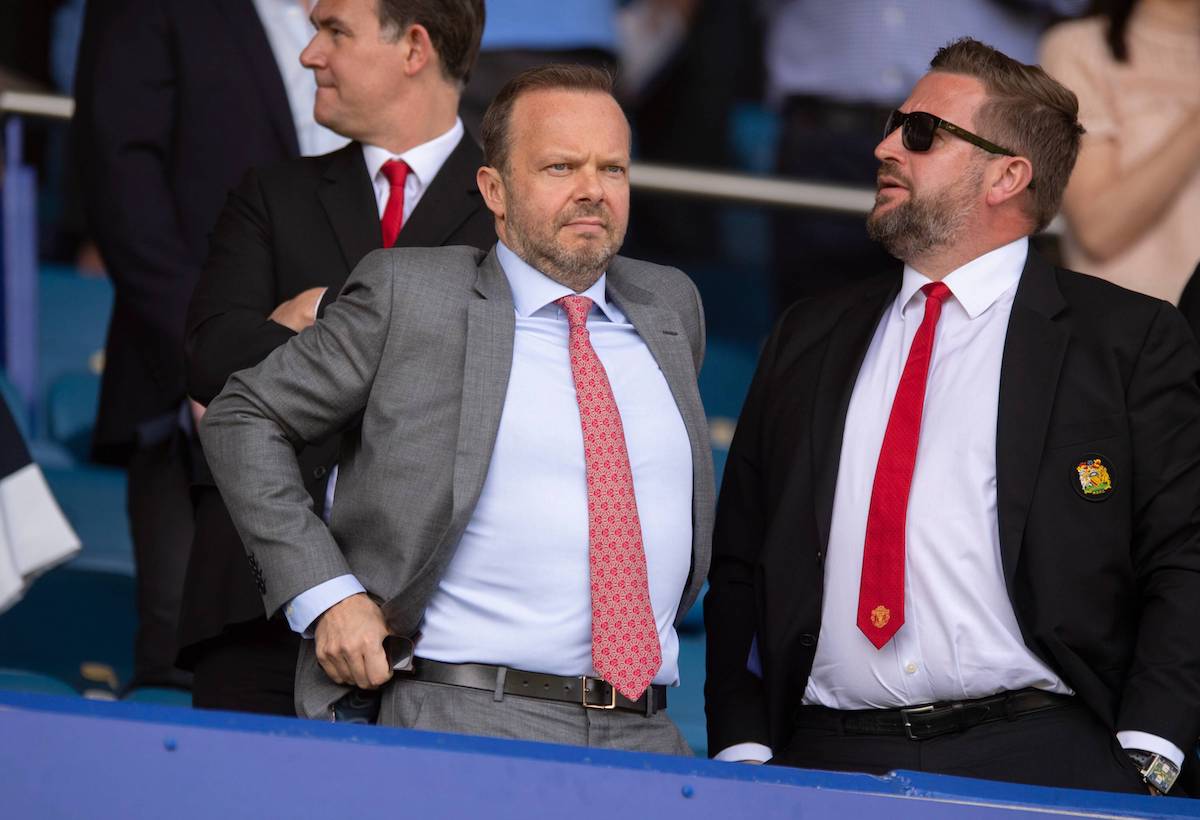 So the day is finally here: a day nine years in the making when Edward Gareth Woodward is no longer an employee of Manchester United Football Club.
His reign of terror has lasted 18 months shy of a decade at Old Trafford and has been an unmitigated catastrophe on almost every conceivable level.
For your average fan, on pitch success is the single most important metric, it's what you're measured on, judged by and dine out upon. One FA Cup, a League Cup and a Europa League is a miserable return by anyone's standards, never mind one of United's size and stature. All this despite an eye-popping outlay of £1.3bn, second only to mega-rich, state owned Manchester City who have dominated English football. Ultimately, he will be judged by a string of errors which brought one of the world's most iconic sporting institutions to its knees. The Reds are on the cusp of their longest barren streak for almost 40 (!) years. The banner above Burnley's Turf Moor in 2018 had it about right: specialist in failure indeed.
The club have been nowhere near challenging for the title and have made the Champions League knockouts only twice in the last eight years on this man's watch. Four managers have come and gone on Woodward's watch, with a fifth - Ralf Rangnick - holding the fort in the interim until summer. From day one, Woodward has made a catalogue of errors - from acquiring Marouane Fellaini for £5m more than his buyout clause, to the lack of expenditure which led to the long and painful goodbye of one of the most successful managers of his generation - despite giving Jose Mourinho a new contract only five months hence. Whether you think those men were 'up to' the job or not, the high turnover of managers in a relatively short space of time will ultimately leave a black mark against the name and reputation of our ertswhile and ill-fated CEO.
Woodward was a commercial guy, a money man, and was undoubtedly very good at it. Of course, that's exactly why the Glazer family rated him so highly. But United are such a huge financial behemoth, they're always going to bring in the pound signs. You don't need to be a genius to be able to significantly swell the club coffers.
A man with no knowledge of football or experience in presiding over the fortunes of a football club called all the shots and made all the major decisions in the corridor of power. Often in lieu of those who did have said knowledge and nous. He quite simply never got to grips with the most important aspect of the club (the clue's in the name), but whether football success was ever a priority for Woodward and his merry band of minions is questionable. Perhaps his most heinous crime said it all, quite literally: "Manchester United don't to need to perform on the pitch to be successful."


When United's then-manager Mourinho approached his boss with a list of targets - transfers he believed would make us title winners - in the summer of 2018, Woodward, having offered the firebrand Portuguese a new deal, slammed the door shut. Slammed shut by a man who probably didn't even know who the names were. He vetoed his manager's wishes, we ended up with Fred, Diogo Dalot and a 50-year old Lee Grant and the dye was cast for Mourinho's acrimonious but inevitable exit. To add insult to injury, one of those targets - Harry Maguire - was signed anyway a year later but with Mourinho now gone.
This was not Woodward's Old Trafford nadir, but it tells a tale of the lack of logic, the absence of joined up thinking and the chronic dysfunctionality permeating through United from top to bottom during his nine year reign of terror. In the turbulent post-Ferguson years, Woodward's presence has been the one constant, the common denominator in an era which has seen us lurch from one disappointment to another - in the transfer market, behind the scenes and on the field. How many other football club CEOs would you recognise, or be able to name? They're supposed to be in the background, the boardroom, not at the forefront.
Woodward was the brainchild of the short lived, toxic and ill-fated Super League - last year's vanity project which caused such uproar in the world of football. A matter of days after ol' Dick Ed and his power hungry minions got their greedy heads together in a money-grabbing bid to ruin the Beautiful Game forever, the whole thing came crashing down and sparked a seismic chain of events which led to Woodward's departure. His decision to leave was apparently unrelated to the ESL debacle but you have to wonder if it served as the final nail in the proverbial coffin.
Whilst the appointment of Richard Arnold might yet prove akin to shuffling the deckchairs on the Titanic, surely he cannot be any worse than his predecessor? Arnold is expected to take more of a back seat and not be so heavily involved in the football decisions. He's admitted its not his forte and is happy to let the likes of Rangnick and Darren Fletcher do the work, so he's already one up on anything Woodward ever managed. That's probably best for a club once again at a crossroads, almost a decade since David Moyes and Woodward - as rookie manager and CEO - faced the same unknowns.
The bar set by Woodward may be low, but Arnold knows the stakes have never been so high.